Wadi Rum, which literally means Valley Moon, or rather Moon Valley is one of the top tourist sites in Jordan. Is it though worthy of a trip for the adventure traveler? YPT certainly think so!
Why is it called Wadi Rum/Moon Valley?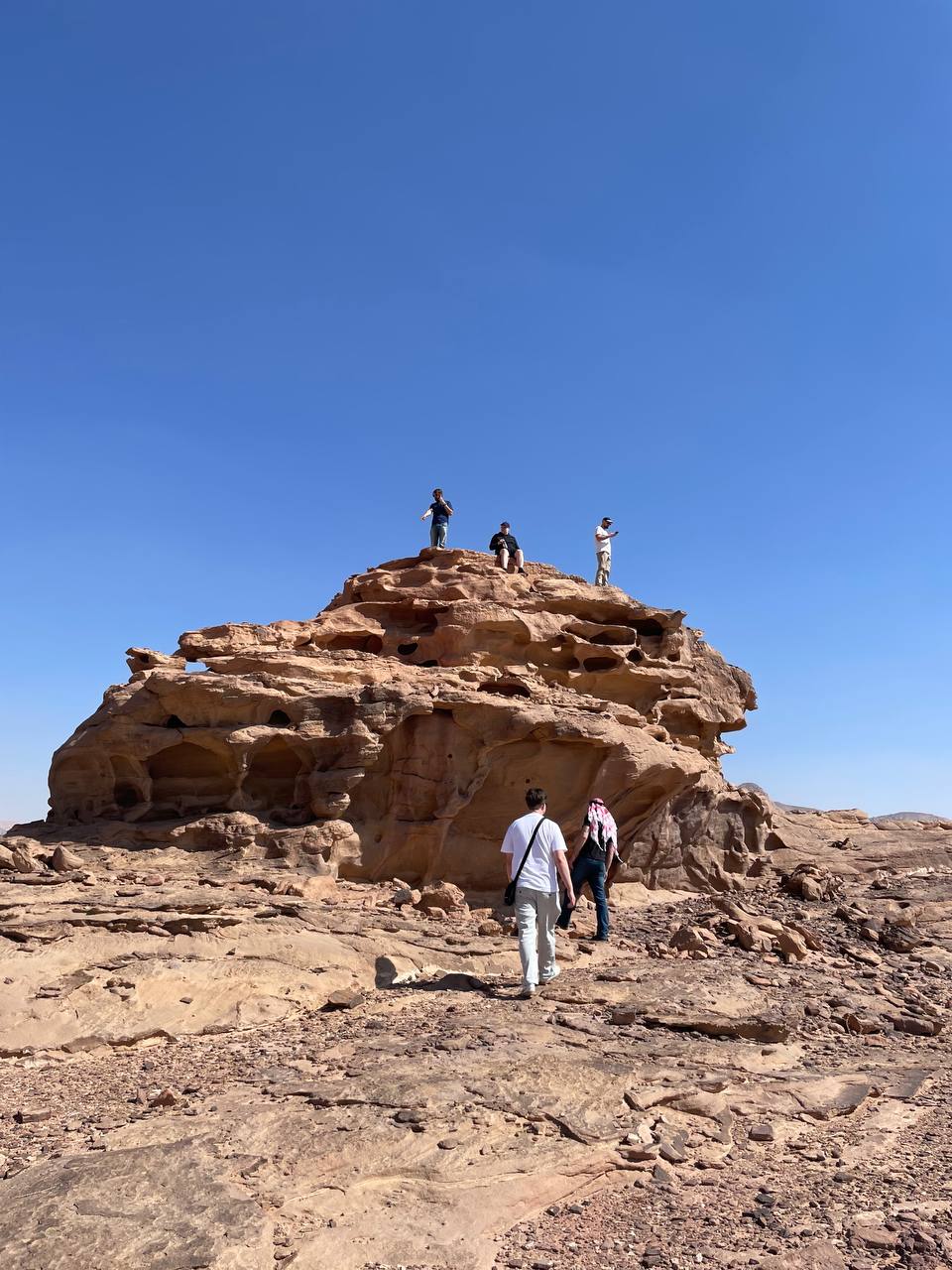 Because it is a valley and well it looks like the moon duh! Seriously though there is a very otherworldly element to area, so much so that movies such as the Martian were even filmed here.
And yeah it does look like the moon a fair bit. This for us at least is a top reason to visit Wadi Rum.
Hanging with the Bedouin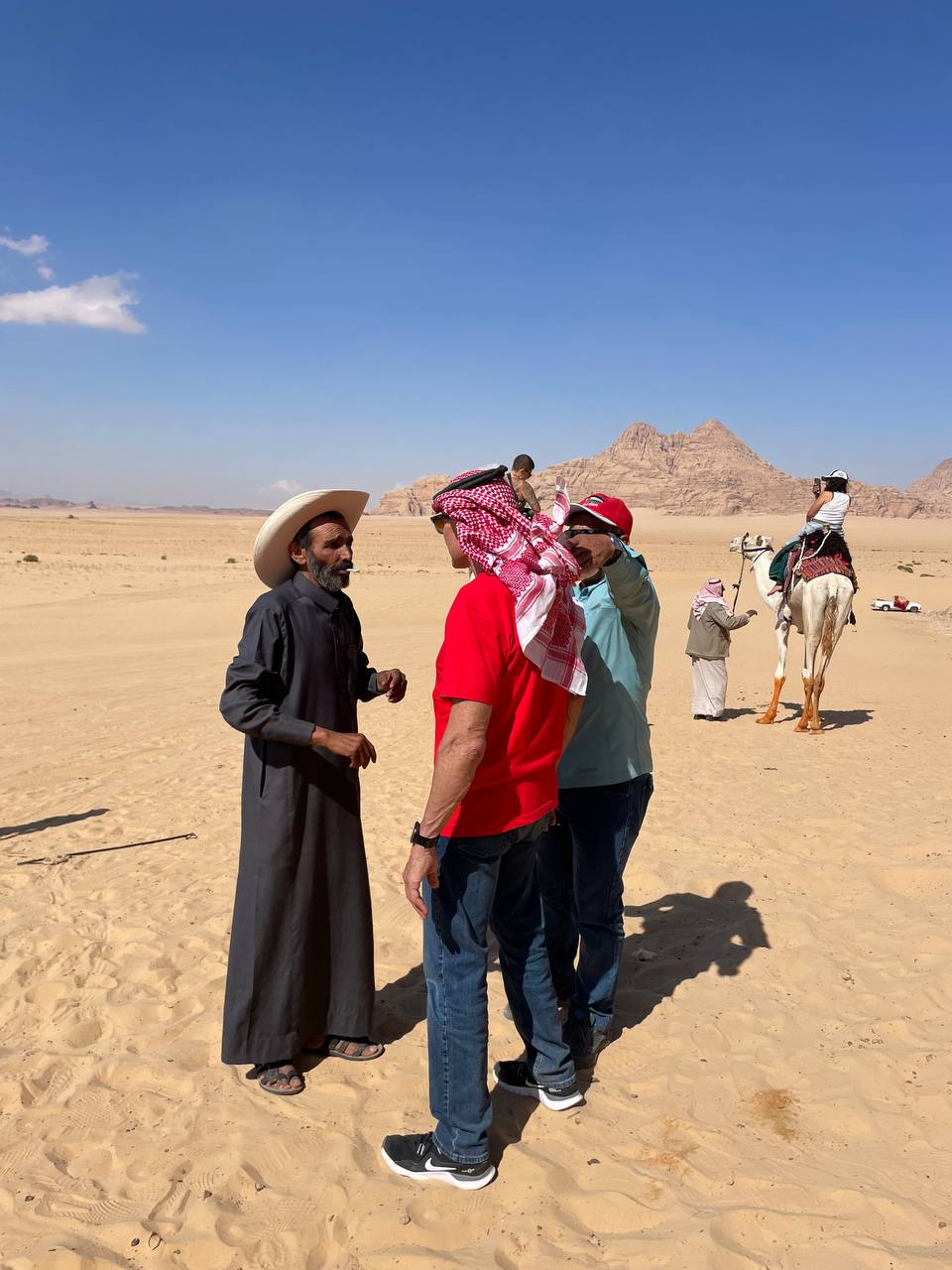 Part one of our trip at least was going to a bedouin tent and being treated very hospitably! In Bedouin culture weary travellers are always to be welcomed and we are treated to tea and a lovely Arabic poem.
I also did a bit of Facebook like action here, if you do not already follow us on FB then lick the link below.
Riding through the Petra like desert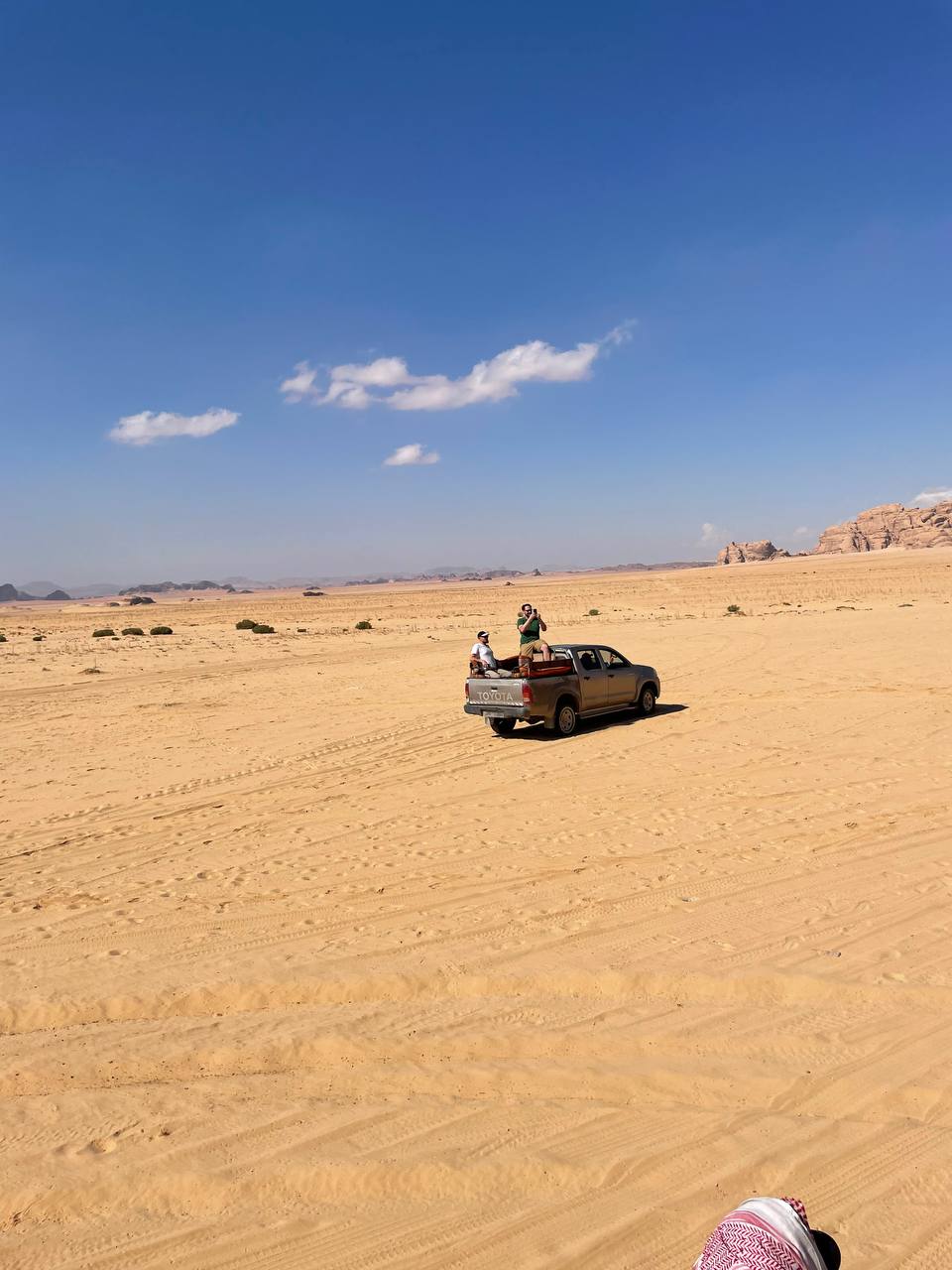 Riding through the desert in Wadi Rum on the back of 4×4 is truly a site to behold and a key reason why we go gangbusters on this part. As well as desert you are also witness to the amazing rock formations.
Not two hours from Petra you can really see how Petra was carved from the rocks, with the only wonder being why they did not do it here. Although how inhospitable it is might play a part!
Riding camels through the desert
OK, so it is very touristy to do this, but it would be like coming to Cambodia and not seeng the grave of Pol Pot! OK, perhaps not directly comparable.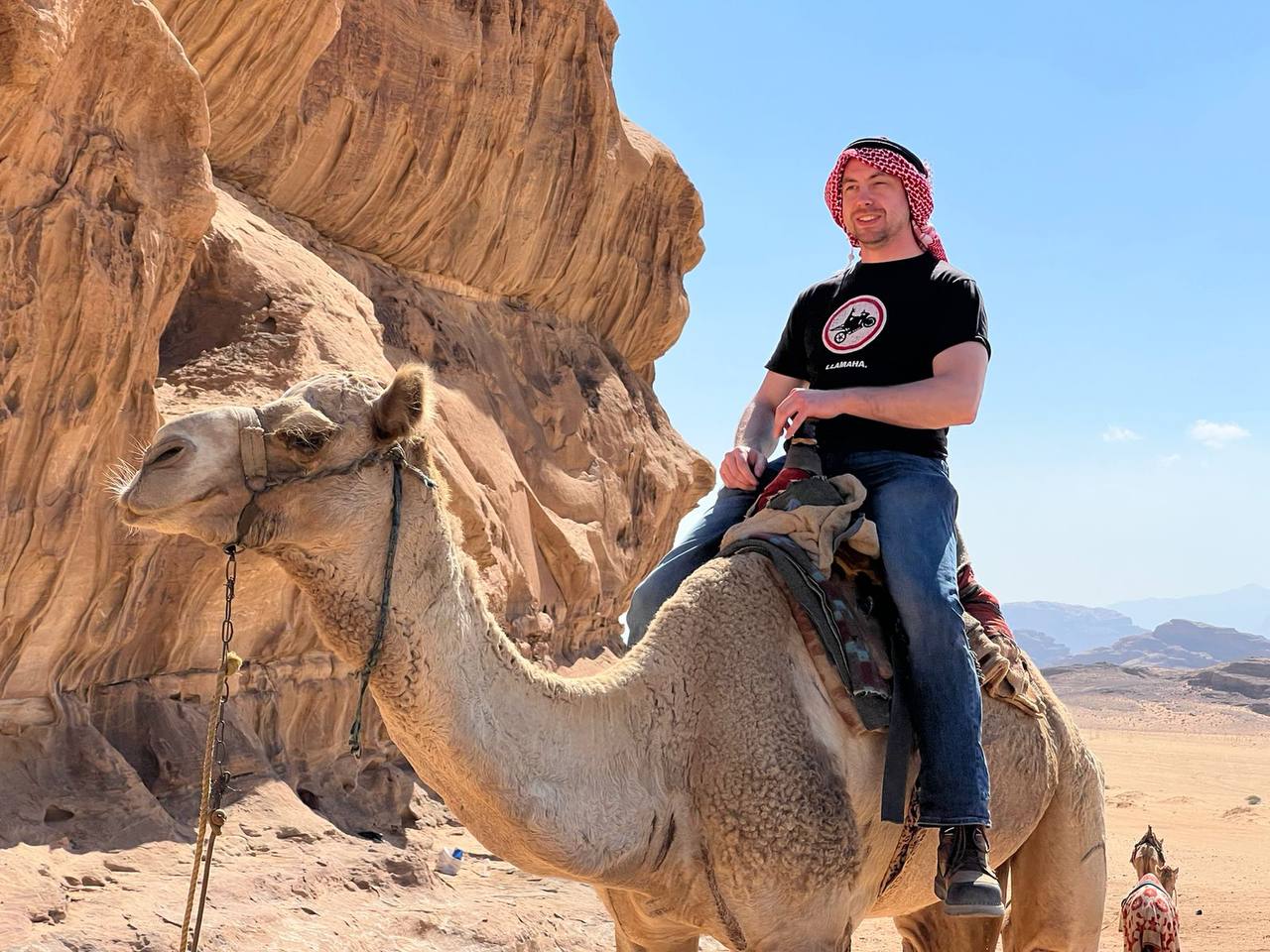 To read about Pol Pot click here.
The ride costs like 10 bucks and last 20 minutes, or so, but great views and photo opportunities. And I managed all that without a camel toe joke – bravo.
You can see a very cool video about our camel rides below
Wadi Rum – The Set of the Martian
Despite being compared to the moon it actually looks a lot like Mars, which is why they filmed the Martian here. Did they film the original Total Recall here? I'd like to think so.
There are also large tents here and a movie set, as well as lots of rocks that can be climbed for some serious Urbex.
Check out Pioneer Media here
The Wadi Rum echo echo echo
There's a real great place through the meadow called the Wadi Rum Echo camp – we did not camp here, but it is stuck between two desert ranges and when you shout there is an echo!!!!
Echo's here sound amazing and there is also a camping scene, as well as quad bikes. I was also unceremoniously pulled down a sand bank a bit like a sledge! Kinda fun.
The Ottoman Railway at Wadi Rum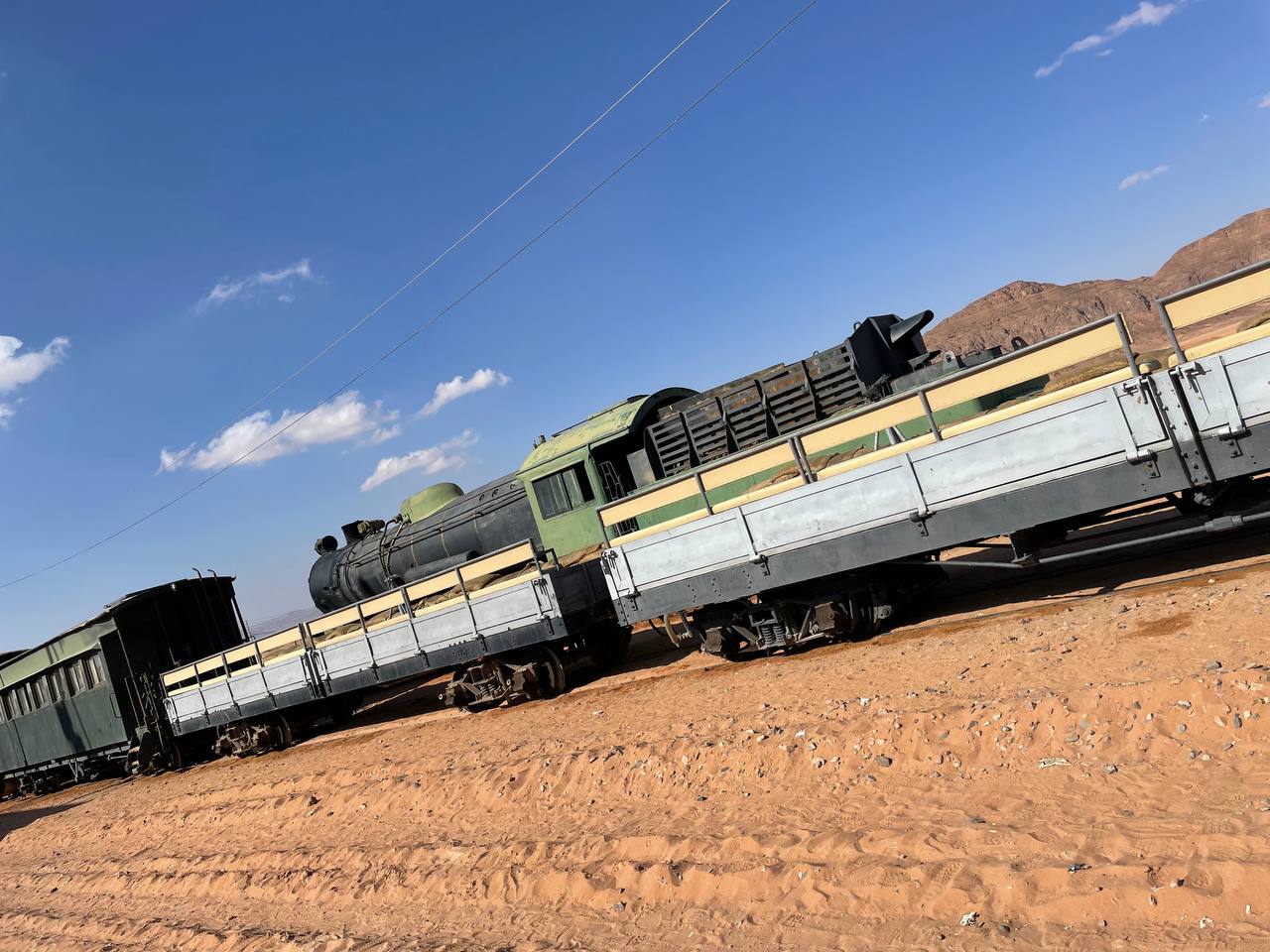 Being a train geek this was obviously a real highlight for me. There's still an actual railway line here, but the highlight is the preserved Ottoman Railway an carriages here. You can climb about, but the real highlight is imagining what it would have been to ride upon one.
Oh and apparently this was Lawrence Of Arabia's stomping ground, much like the Hotel Baron in Syria.
To read about the Hotel Baron in Syria click here.
Overall Wadi Rum is a must see when you visit Jordan, which is why we include it as part of our SOFEX Tour!
You can check out our SOFEX Tour here.
About Post Author
.