OK, we get it, it is childish, but when you see a place called Vagina falls you stop, try and visit and at a bare minimum you have a group photo, so that is exactly what we did on the Extreme Philippines Tour.
How do you end up at Vagina Falls?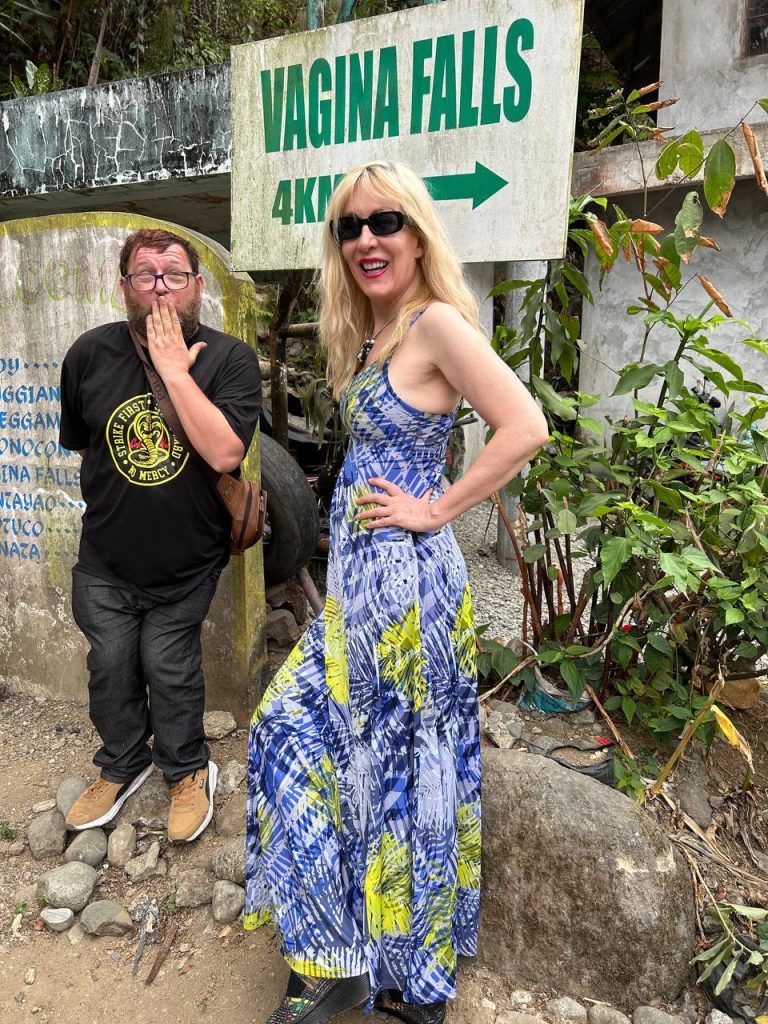 Our personal journey had us visiting the 2023 Cutud Lenten Rites festival – the one where people get nailed to a cross, visiting Baguio for some haunted houses and the hanging coffins of Sagada.
You can read about the Hanging Coffins here.
Once leaving Sagada of the Mountain Province you are treated to a stunning drive through sublime scenery, which includes rice terraces, mountain views and places to stop for photos.
Some of this is planned, but much is done on the move. Vagina falls was one of the later.
What the Vagina Falls?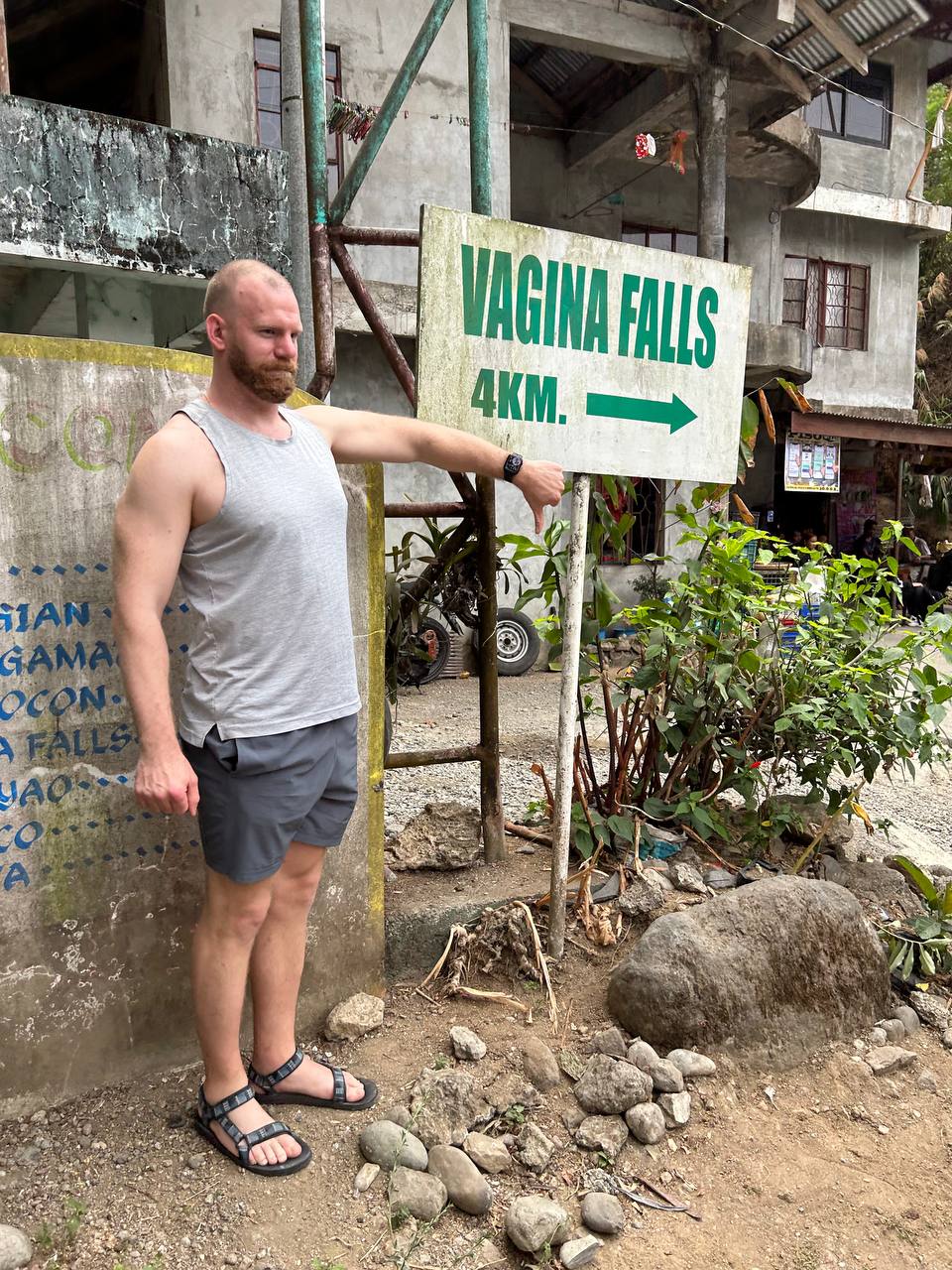 Quite literally I saw the name and made the driver stop. Reproach was done and it would have been a short hike of 4 miles to get there – although we were advised it was not worth it as it was currently dry. I swear I am not making that last part up.
We did though stop for a group photos, with all of the group greatly amused and thinking of captions that they would add to their Vagina falls snaps.
To read about the worst t-shirts in Asia click here.
And after Vagina Falls
Onward with the journey, but not before another quick trip along a crazy ravine type thing with a full metal swinging bridge that was a tad scary to say the very least. On the other side we were treated to a very Filipino resort with people singing karaoke eating BBQ and swimming in the pool.
Stop over continued our adventure onto Vegan, the most famous Spanish colonial city in the Philippines, which bears more than. Striking resemblance to spree of the streets of Cuba.
You can read about the Extreme Philippine Tour here.
About Post Author
.