Kyrgyzstan is well known for its beautiful alpine lakes and traditional nomadic lifestyle. There's plenty of horse riding, camel spotting, and yurt camping to be done. But what most people don't think about when they hear "Kyrgyzstan" is the amount of unique urban exploration there is to be had. It's got everything from abandoned Soviet factories, to unfinished resorts and apartment blocks, and even an abandoned Young Pioneers camp near the shore of Lake Issik Kol.
---
It's got everything from abandoned Soviet factories, to unfinished resorts and apartment blocks.
---

#5 Uranium Factory
Sadly this can't be explored too closely because it's still toxic, but nestled into the foothills of the spectacular Tian Shan Mountains, the dilapidated soviet factory makes for a beautiful juxtaposition amidst such a picturesque landscape. With the mountains surrounding you, and Issik Kol Lake in the background, somehow the crumbling concrete is all the eerier. Local residents are advised not to leave the area for fear that they've already been affected by radiation poisoning, and that now it would be dangerous to leave.
#4 Coal Mine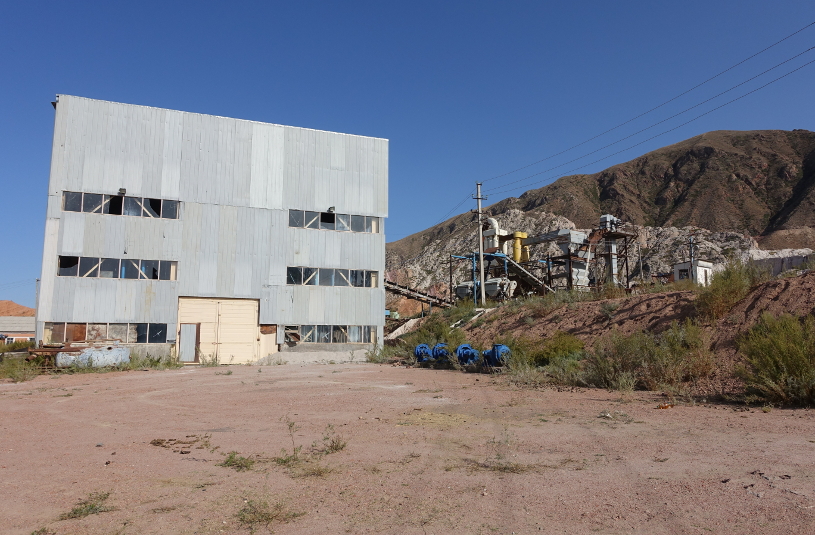 This requires a bit of fence climbing to get in, and possibly a small negotiation with a couple of old ladies who sometimes mind the gate. But assuming you can get past those mighty obstacles, you'll be faced first with a factory and a mammoth piece of outdoor processing equipment (perfect for climbing onto and taking fun photos on if you're not worried about the rusty nails and rotting wood). Behind the main building is the decaying toilet block, and still further from the gate is the mine itself which you can wander and clamber around if you feel so inclined.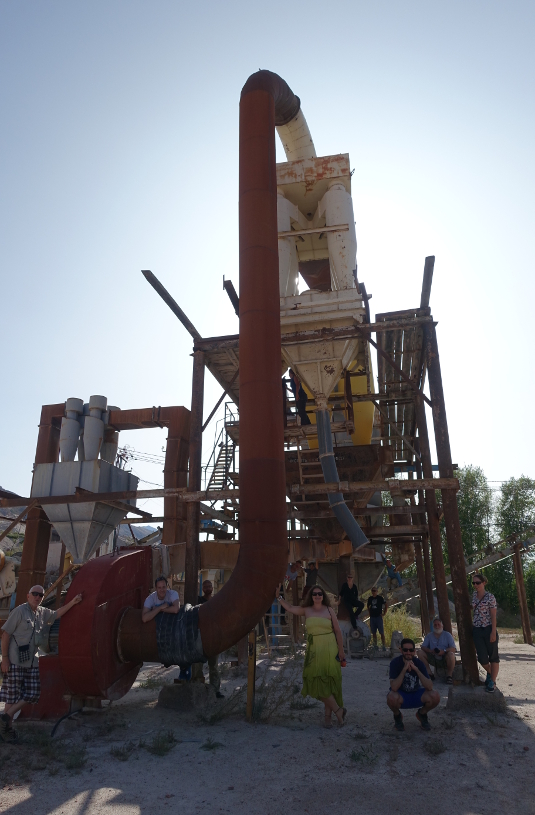 Possibly most excitingly though (well, climbing on the conveyor belts and rickety ladders of the processing equipment's probably still my personal favourite part), there are an abandoned Soviet bus and tractor just sitting there, ready to be climbed onto explored.
#3 Kyzyl Suu Health Spa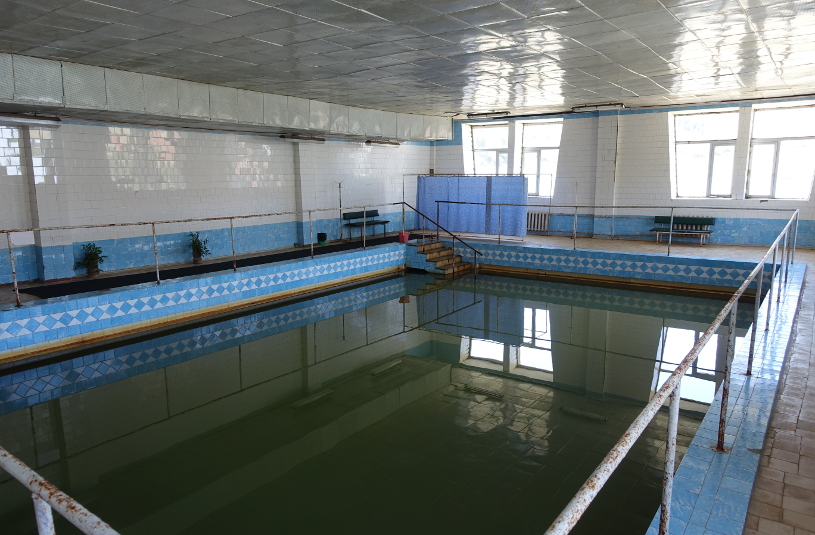 This isn't actually abandoned, but it kind of feels as if it is which is even creepier, so we reckon it still fits in with urban exploration. Surrounded by breath-taking mountains and gorges, the huge complex is a spectacularly authentic Soviet health spa. Since it's still functioning if you can find your way around the maze of seeming corridors you can even get a massage in one of the lifeless concrete clinics, or take a dip in the disconcertingly stagnant pool.
2# Soviet Heavy Water Factory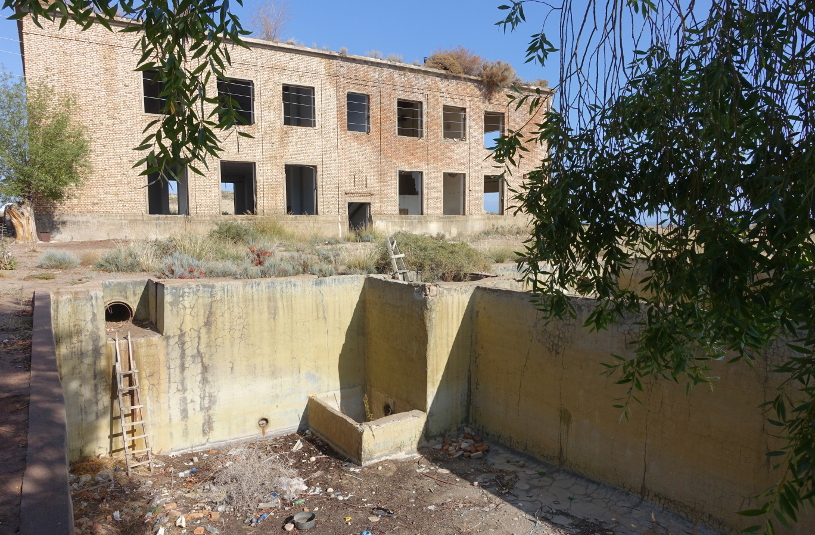 Right on the shore of Lake Issik Kol, the second largest alpine lake in the world, lie the remains of such a typically Soviet project. Opened in 1955, needless to say, the experiment was a disaster from the beginning. Enduring almost 30 years of issues and failures though, Manufacturing Workshop Number 7 wasn't closed until 1982. Now it lies abandoned as a relic of one of the USSR's many failed projects. Giant concrete pits which were used for research lie empty bar leaves and bird poo, and recently a local family actually had an idea to buy the property and repurpose these pits to be swimming pools. Sadly though, many failed attempts later they gave up, as there were just so many cracks and holes in the concrete that they realised they'd just have to start again. We thought it seemed like a fun idea to go swimming in a heavy water factory, but at least on the bright side, it means we can continue our urban exploration tourist free!
#1 Young Pioneer Camp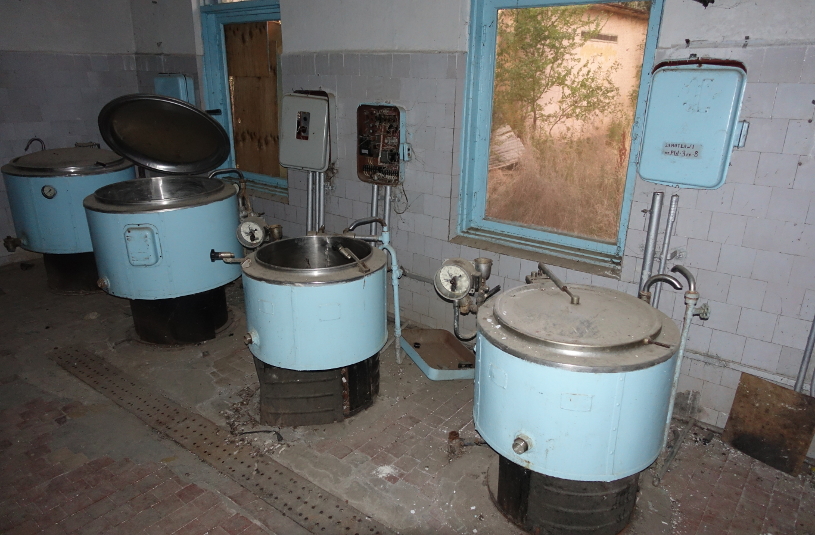 Used during Soviet times as a campground where Young Pioneers from all over the Soviet Union would come and learn how to be good socialists, like many other places it was abandoned in 1991 when Kyrgyzstan became independent. Now it lies totally unused, overgrown, and ready to roam.
There's the grand avenue lined with tall trees, grass growing through the concrete tiles underfoot, that you'll walk down after climbing the main gate. Then there are the dorm buildings; all the furniture has been removed, but the toilets are still in place in varying states of repairs. Using your detective skills you might be able to work out which rooms were for girls and which were for boys.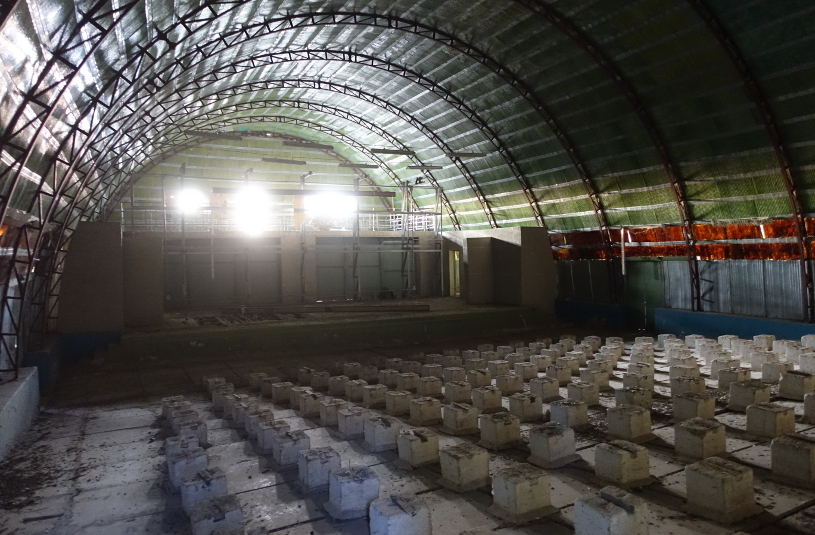 You can sit in the theatre and imagine the shows the young red-scarfed Pioneers would have put on, but there are only numbered concrete blocks left where the seats would have been – the seats themselves presumably having been looted years ago.
And our personal favourite building is the dining room and kitchens. This one's particularly difficult to find an entrance to, but if you're game for some climbing and jumping, it's well worth it. All the industrial Soviet kitchen equipment is still there – freezers, fridges, mincers, agas, stoves, shelves, pots, pans and a whole bunch of stuff we're yet to identify.
---
About Post Author
.