Young Pioneer Tours have now been running tours to Somaliland for 4 years. Usually, we like to time it to coincide with the unrecognized state's Independence Day on May 18th.   When we heard the CONIFA World Cup would be held there in June 2020, we got so excited we got straight in touch with CONIFA! Long story short: we will be running a tour for the 2020 CONIFA World Cup in Somaliland!
In honour of this great event, here's our ultimate guide to Somaliland!
Is Somaliland a country?
It's de jure (ancient Roman for 'technically') part of the failed state of Somalia – or, if you wanna get all technical, the Federal Republic of Somalia. In reality, it's a de facto independent state. We have a great blog about the difference between Somalia and Somaliland here. So is it an independent country? Basically, yes.
When did Somaliland gain independence?
As Somalia circled the drain of failed statehood, Somaliland declared independence in May of 1991 (the same year as Eritrea). At this year's Independence Day, YPT actually got to meet the President!
Why did Somaliland declare independence?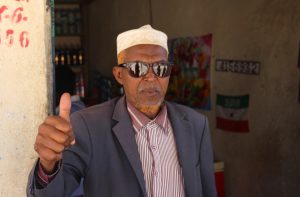 That question could be answered with a whole blog unto itself, but the basic distinction between the two is that Somaliland was ruled by the British and what is now Somalia was ruled by the Italians. In 1991 there was something of a disagreement on how the unified country should be run, and Somaliland broke away and established independence. Despite having its own currency, government and electoral process, and basically being a way better country than its counterpart to the south, Somaliland remains unrecognized by the larger world.
What is the currency of Somaliland?
In a nice nod to their British colonial roots, they use the Somaliland shilling. The largest note (bill) is a 5000, and when changing money you'll usually end up with a huge pile of cash. The most common note/bill you'll see is the 1000 – it's so common in comparison to the 500-/5000-shilling notes, in fact, that you'd be forgiven for thinking that they don't exist. The current exchange rate is around 8000 shillings to USD $1.
The US dollar is readily accepted in the country, and ATMs in Hargeisa actually dispense crisp US notes. Everyone is aware of the current exchange rate, so you can easily pay in USD and get change in shillings.
How does the Somaliland economy work?
Believe it or not, it's not based entirely around piracy! There's a fair bit of tourism, especially for country collectors who'd rather not visit the 'real Somalia' due to safety concerns.
Somaliland's main export, however, is livestock. The country's main economic partners are the gulf countries, who buy huge quantities of cows, camels and goats. The animals are sent by ship over the Gulf of Aden daily. Animal husbandry and herding are rich and storied practices in Somaliland, and different tribes pride themselves on their individual techniques.
What is it like to travel to Somaliland?
Somaliland is a deeply fascinating country that cries out to be explored. Some would say that it most fully embodied traditional Somali culture, unlike the 'real' Somalia to the south that has, arguably, lost its way. The language of the two countries are the same, and the food is very similar.
Somaliland is still very much a tribal society, but it has managed to incorporate its tribal culture into a functioning democracy. No small feat, especially when compared with neighbouring countries that are unable to move past their petty internecine conflicts. Tribes in Somaliland are incorporated into the Ministry of the Interior and help arbitrate inter-tribal conflicts. A member of one tribe is guilty of manslaughter against another? The offending tribe pays 100 camels as recompense and everyone moves on.
Somaliland is a hospitable but conservative Muslim society – do not expect to be painting the town red on monster bar crawls. You could, however, end up at a khat party – after Yemen, Somaliland's consumption of the addictive leaf is one of the highest in the world.
The transport infrastructure of the country is surprisingly good; it takes around three hours to get from Hargeisa to Berbera.
Is it safe to travel to Somaliland?
The government is very much invested in distancing itself from its southern neighbour and shedding the unsavoury reputation thereof, and so they've invested massively in the safety of its few tourists. Somaliland is a very safe and peaceful country; for instance, it's perfectly safe to walk alone at night in Hargeisa. Guests to the country are also provided with armed escorts – more for the government's peace of mind than yours!
Do keep in mind that Somaliland remains a poor country; though violent crimes and hotel break-ins are almost completely unheard of, there is a small chance of pickpocketing.
As previously mentioned, Somaliland is a conservative Muslim society, and women should dress modestly to avoid unwanted attention. Men should refrain from taking pictures of women in the country, as their male relatives could well take offence to this. Most conflicts are easily resolved with an apology, a smile and a handshake, however!
For more info on all matters sartorial, read our guide on how to dress in Somaliland.
What to do in Somaliland?
Somaliland has plenty to offer during your stay! Some of the most vibrant cave paintings in the world can be found in the country – at the site of Las Geel, a few hours away from Hargeisa, you can see numerous millennia-old paintings.
Berbera, the second-biggest city, is by the sea and offers great beaches. You can easily hire a boat and there is a dive shop that can arrange day-long dive trips.
Simple people-watching (not in a pervy way) is one of the most rewarding activities in the country, however. Visit Hargeisa's bustling market or head to the camel market in the morning for a wild experience.
Where to stay in Somaliland?
There are not so many options when it comes to accommodation, alas; Hargeisa has a few high-end hotels, but we'd recommend Sugaal Hotel, located a street away from the main drag and featuring very friendly and helpful staff.
In Berbera, most tourists stay at the fanciest place in town, the Mansoor Hotel.
How to stay online in Somaliland?
The country has, surprisingly, some of the cheapest and fastest internet in Africa. There are two main companies, confusingly called Somtel and Telesom. There are a varied and decent number of packages for mobile connectivity. Coverage is good through the country, and buying a SIM card will cost you a princely USD $1. 300 MB of data on top of the SIM's default package is another USD $1.
How to get to Somaliland?
Getting there has never been easier! The country now offers visas on arrival to a good number of nationalities at all its land borders and Hargeisa airport. The airport is also connected to Addis Abada with two daily flights, and also has flights to Dubai, Egypt, Djibouti and Mogadishu. The more adventurous amongst you may want to try your luck on an overland journey from Harar or Djibouti City, but be advised that these are pretty hardcore and the terrible roads are not for the fainthearted!
Read more about getting a visa to Somaliland here.
Does Somaliland have a football team?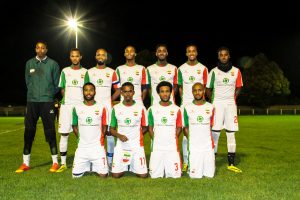 Now the important stuff: not only do they have a football team, but they also do very well indeed in the CONIFA World Cup!
During our last tour – which happened to coincide with Ramadan – we arranged for our group to watch a Ramadan League football match. Everyone was surprised by the skill demonstrated by the players of this amateur league.
How can I see the CONIFA 2020 World Cup?
We'll be announcing a tour in the coming month!
About Post Author
.