What is it like to travel to Sri Lanka in 2023? After years of damage to the island of Sri Lanka, which first started from the Sri Lanka Easter Bombings in 2019 then the Covid-19 global pandemic, and then followed by recent political instability. All three major events have left the Sri Lankan's tourism sector on its knees. Citizens queuing up for fuel from 7am till whenever they are allowed fuel, and lines stretching for kilometers on end. This does make life as a resident uneasy as they went from living their lives in 2018 to just barely surviving four years. Although there is a rise in fuel costs, which means a rise in tuk-tuk prices it is still priced at a manageable amount.
To read about travel to Nepal in 2023 click here.
Traveling to Sri Lanka in 2023
Flying into Colombo Airport, you will be greeted by a swarm of taxi drivers just like any other destination, however as you leave the airport road, you see the riots of people making sure no member of the government flees the country. If you arrange a transfer to your resort/accommodation then this will most likely take you out of the capital and into the tourist areas heading south towards Galle, Mirissa, Weligama or heading east towards Kandy, Ella, or Arugam Bay. Although there is a route from Abu – Dhabi to Mattala, located in the south. This airport would be beneficial if you are starting your Sri Lankan journey in Ella
Sri Lanka offers a varied tourism experience from lying down on the sandy beaches of 'Arugam Bay', to sunrise hikes in the scenic destination of 'Ella'.
Beaches – Depending on the climate of Sri Lanka, depends on where the tourists will flock. In the south of the island, in the party town of Mirissa, the best months to travel are between December and April. Whereas in the east, Arugam Bay comes to life in the May – September period. It is very common for businesses to be based in the south for the sunnier months and they relocate to the east to follow the sun. Public transport across the Island is cheap. A tuk-tuk ride is commonly used for short distances, but the public bus is used for the longer distances for example from Mirissa to Arugam Bay can be as cheap as 2 USD for a 7-hour journey. Trains are mostly common in the centre of the Island.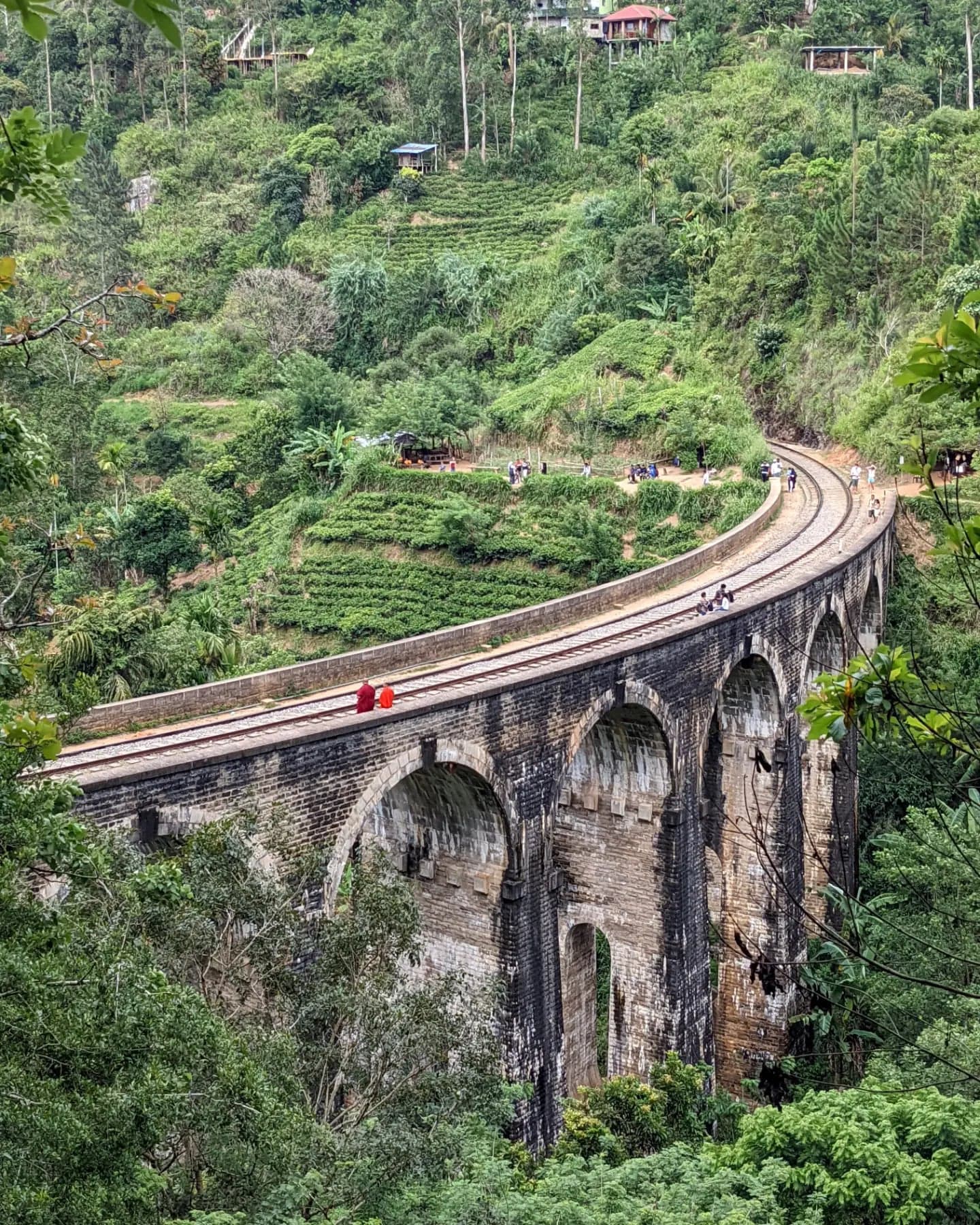 Tourist Highlight – Train from Ella to Kandy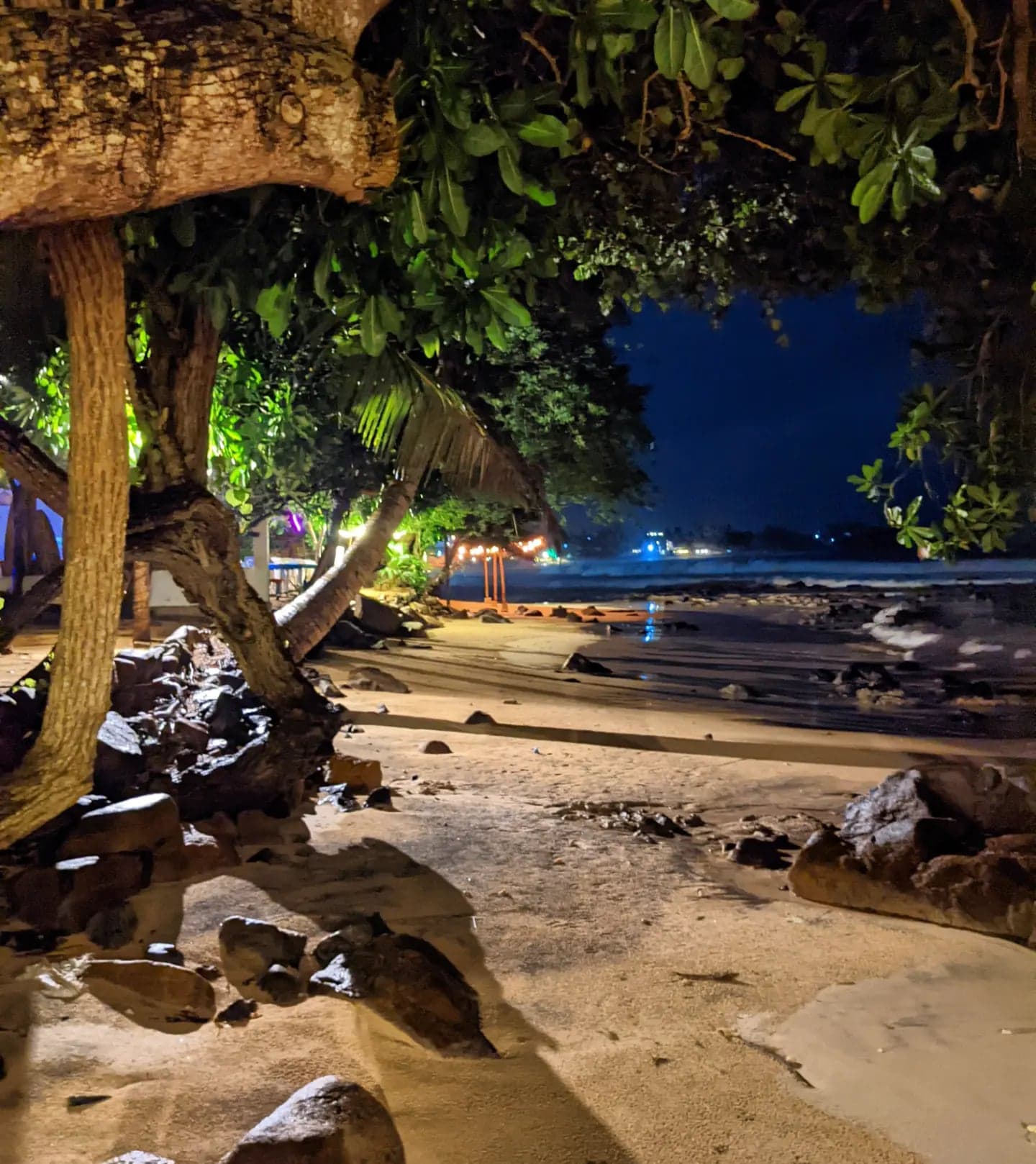 Ella being situated high in the hills makes it possible that if you book any accommodation, then you are going to get a fantastic view of the land below. A 3-night stay in Ella to maximize your time there would include a couple of treks to 'Little Adam's Peak', 'Big Adam's Peak', and 'Ella Rock'. I would recommend visiting any of these peaks at sunrise. Make sure your phone is charged to capture a timelapse to impress your followers on Instagram. A landmark symbol of Sri Lanka is the famous Nine Arches Bridge in Ella. The trains are supposed to run five times a day from 09:30 till 17:30, however they do run on island time (Which is always late). In the evenings, there are many bars to experience, but the most interesting venue in the UFO Bar. Architecturally amazing, which would put many buildings to shame. The journey out of Ella is just as beautiful as the place itself, it is made possible by taking the train towards Kandy. This would cost up to 2 USD in third class, but only an extra 2 USD in first class. I recommend viewing the atmosphere in third class as you can get an authentic feel of Sri Lanka. First class is worth the money with its comfy seats especially for the six-hour journey. If the six-hour journey is too long for you then it is recommended to stop off in 'Nuwara Eliya.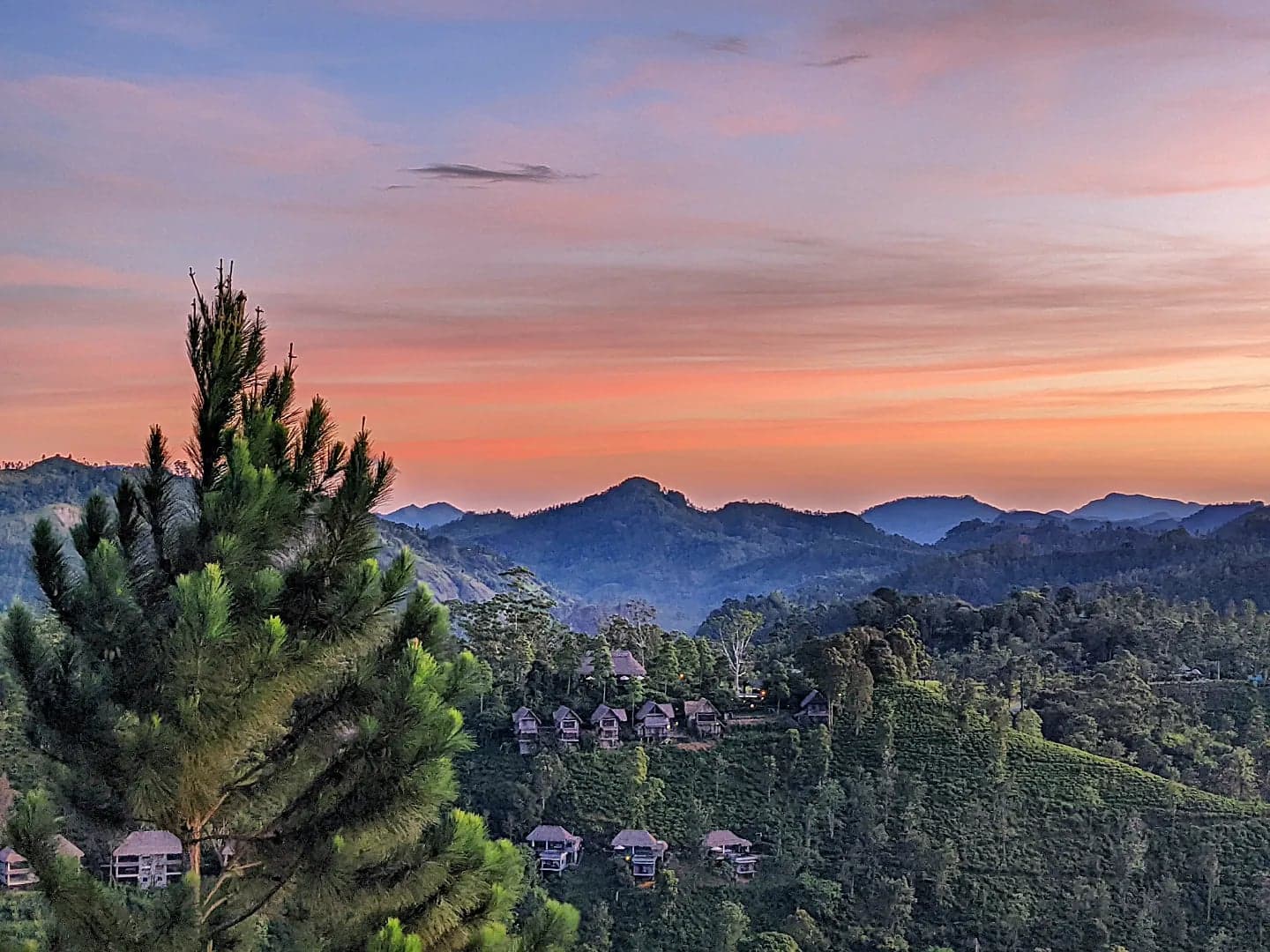 Nuwara Eliya is known as Little England due to the British tea plantation managers leaving a presence in the area. The best place to learn about the history of Nuwara Eliya is to visit 'The Hill Club' where you can view for less than 2USD. In this building holds artefacts from when Queen Elizabeth II came and ate back in 1954. Additionally in the area, there is a grand racecourse which holds many stray horses in the centre, sometimes you can find the horses in a group taking over the roads whilst the tuk-tuks dodging past the beasts.
On to the next city of Kandy, Kandy can be associated as the second biggest city in Sri Lanka, however not keen on the tourist radar. The hustle and bustle, and an uneven terrain makes it a quick pitstop for the journey out of Sri Lanka via Colombo Airport.
Sri Lanka is safe to visit. Just don't join in any political rallies and keep your possessions safe. Friendly faces all over the country and some great food to try.
Travel to Sri Lanka 2023 – UPDATE
When we first wrote our piece on travel tp Sri Lanka in 2023 things were bad, but relatively "normal". Of course, this has changed massively with the storming of both the PM's and Presidential palace. Therefore, with the country currently under martial-law and not doing all that well, Sri Lanka in 2023 is currently best avoided.
We do not yet have atour planned for Sri Lanka, but we do have Bangladesh, Bhutan and Nepal, which you can read about here (link to YPT).
Enjoy!
About Post Author
.