When you visit the least visited countries in the world, you are already off the beaten path. What we like to do though is get even further off, so we visit Eneko Island off of Majuro.
To read about the 10 Least Visited Countries in the world click here.
Flying into Majuro
Majuro is famously one of our first stops on the Least Visited Countries tour, well after Palau, and the Federated States of Micronesia. Majuro itself is a sleepy capital "island", by there are bars and clubs, street food (hamburgers) and great sashimi and "poke", the local variant on raw fish.
There are two main hotels on the island, the Robert Reimers, which we no longer use and the Marshall Islands Resort (MIR). We actually met the president at the later.
And the flying in part! While Majuro might not be that buzzing you cannot help but be amazed by the array of islands an atolls that surround the place. One of these is Eneko Island.
Eneko Island and the Kingdom of Enenkio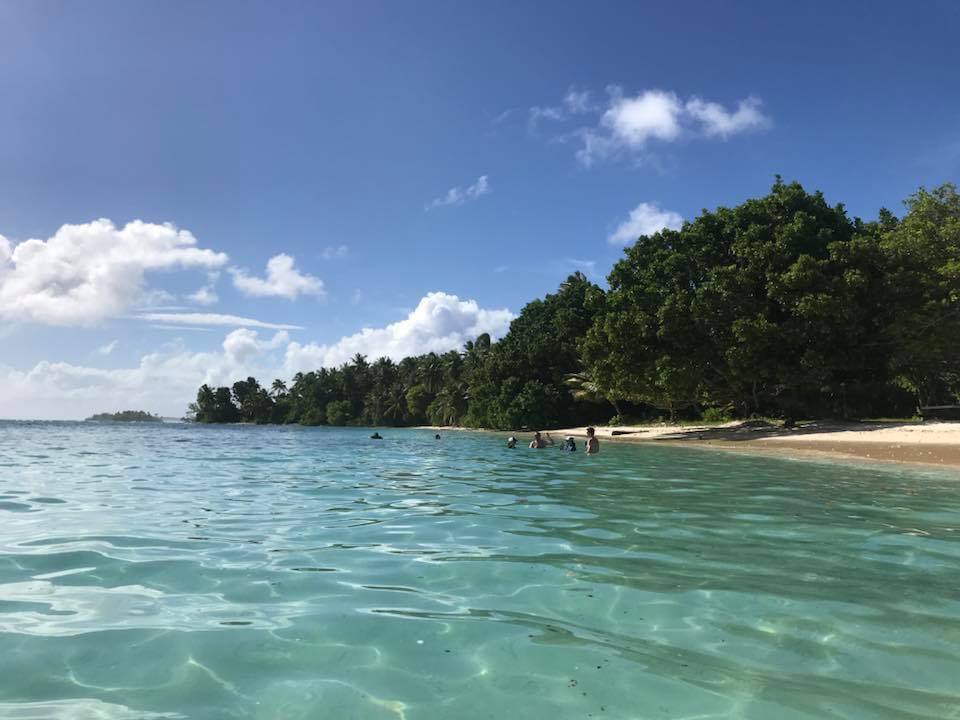 Eneko Island is a pretty island off of Majuro, the Kingdom of Enenkio is a fraudulent micro-nation that claims Wake Island, which is claimed by the Marshall Islands, as well as being actually owned by the US.
These are actually different places and any ambiguity we might have created ourselves, but the names were at least very similar in our defence. We have yet to visit Wake Island, although if it is possible, we will go there.
That does not though though make it well worth a visit
How to get to Eneko Island?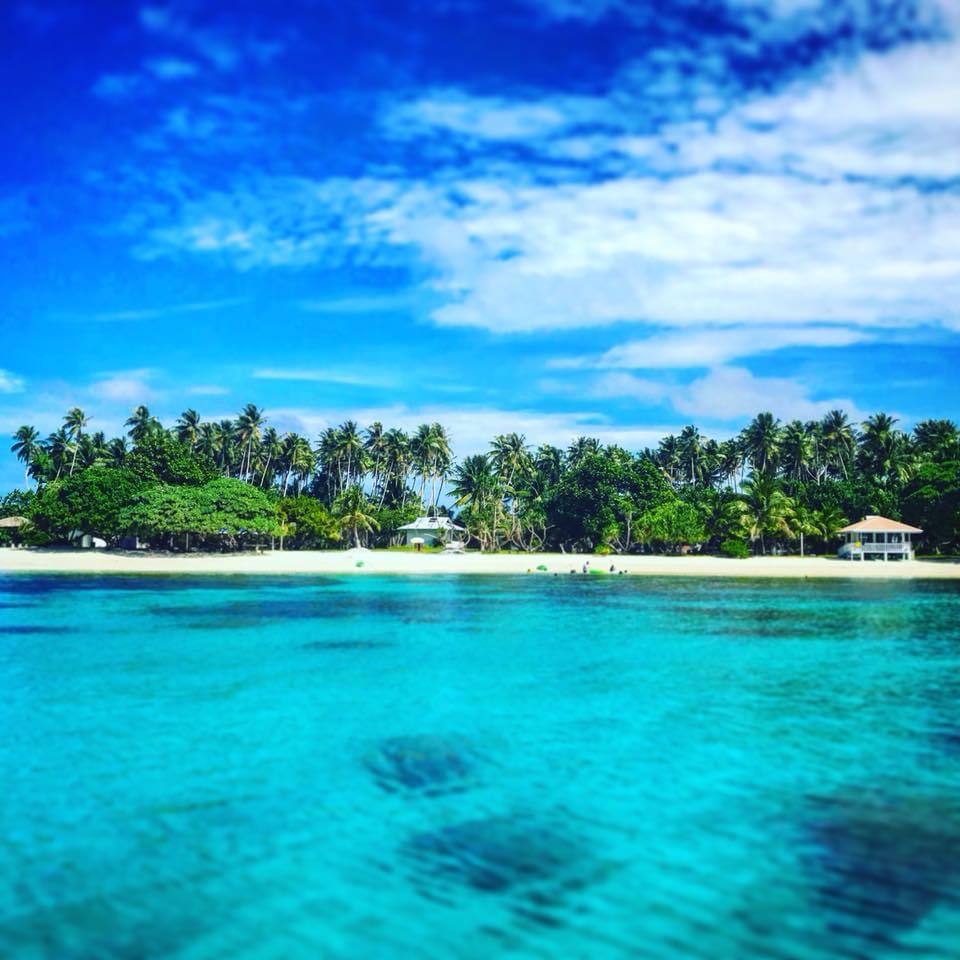 Being owned by the Reimers family you have to take one of their boats. It costs about $30 return, or is covered if you are on tour with YPT. The journey takes around 35 minutes, during which time you pass through some of the most beautiful islets, islands and atolls in the world.
Want to check out other International Islands then click here.
You can stay at the Marshall Islands Resort (MIR), rather than at the Robert Reimers, which is what we recommend personally……….
What is there to do on Eneko Island, Majuro, Marshall Islands?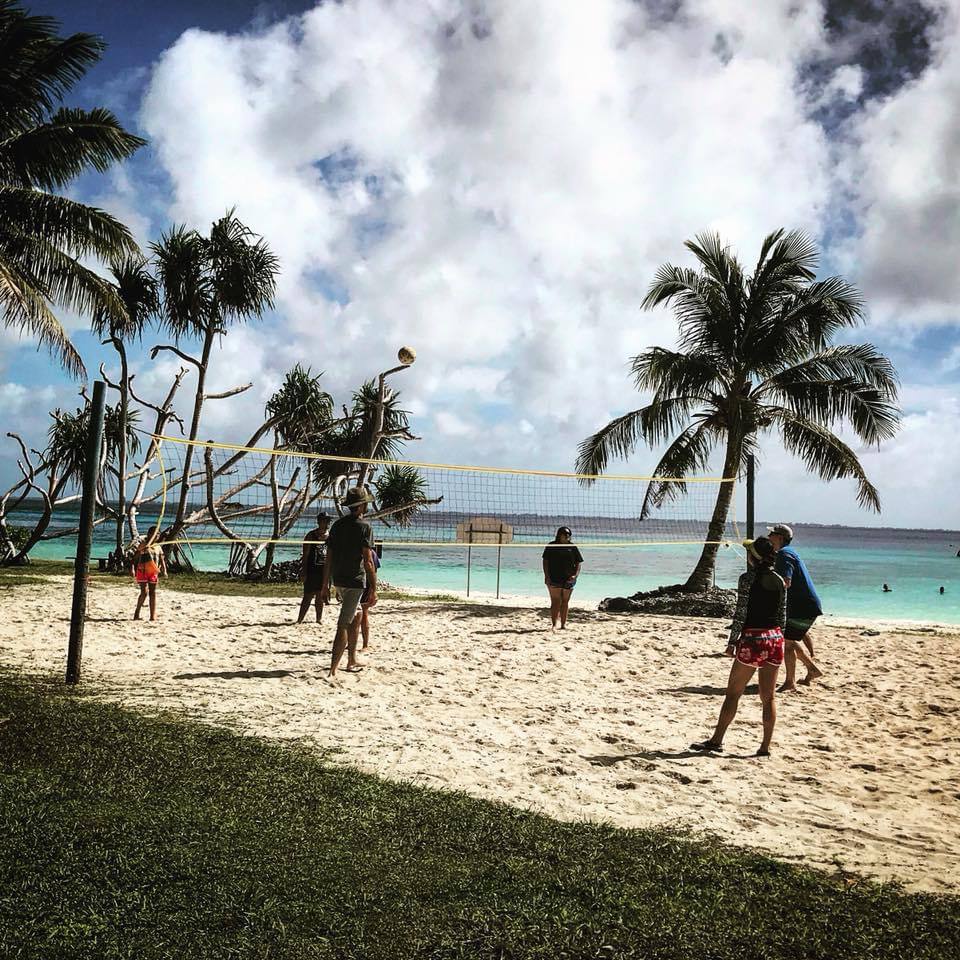 What to do on Eneko Island? Well the island is pretty small, with you being able to walk around it in about 03 minutes, but it is big enough for some bungalows, a volleyball court, as well as covered places to eat, as well as BBQ equipment.
On our tours to Majuro we keep it nice and simple by buying lots of food for a BBQ and of course booze. This is a tropical beach day that truly takes some beating, unless of course it rains, which it might well.
And then you have the joy that is the nature. There is fruit growing everywhere, such as coconuts and some weird fruit that I honestly don't now the name of. Very chewy and apparently you can make juice from it. I saw it all over the Pacific.
Journeying back is also often an adventure, with an end to proceedings usually being precipitated by the rain. This makes the 35 minute journey longer and the chance of you getting soaked being, well better than average. It is though very bearable even for the most seasick out there.
And then you are back in Majuro for a night out at the Marshall Islands Resort, some Poke and amazingly Filipino rum, it truly is amazing how far Tanguay gets around the world.
To join our next trip to Majuro and Eneko Island check out our next Least Visited Countries Tour
About Post Author
.