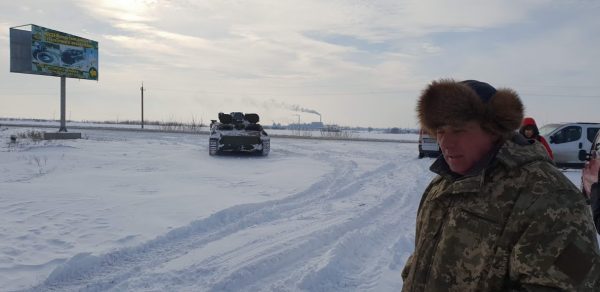 As 2022 seems more cursed by the day, the optimistic amongst us will be using the time to prep their travel plans for when we can move again. To give you some inspiration on where to travel with us in 2023, when we've hopefully overcome this horrid virus, here are our top picks of Transnistria tours 2023.
Transnistria is one of the four unrecognized countries dotted throughout the former Soviet Union. Despite its international status and constantly being branded as 'the country that doesn't exist', Transnistria is very much a real country with its own government, military, currency, and border controls. Ask any locals who fought in their brutal civil war for independence from Moldova and their views on the country's independence will be fiercely positive.
During the 1990s, as the USSR began to collapse, Transnistria went to war with Moldova in a short but bloody war that ended in Transnistria being under separatist control but unrecognized by the rest of the world apart from the other unrecognized post-Soviet countries of Abkhazia, Artsakh and South Ossetia. It relies heavily on support from Russia, who don't recognize it but send a lot of support to the ethnically Russian populated region.
Since its independence during the 1990s little has changed in Transnistria and it is famous for being a treasure trove of Soviet relics throughout the republic. Our tours to the country take in the very best Soviet relics with a healthy portion of breakaway state weirdness, local food, and military tourism.
Transnistria Victory Day Tour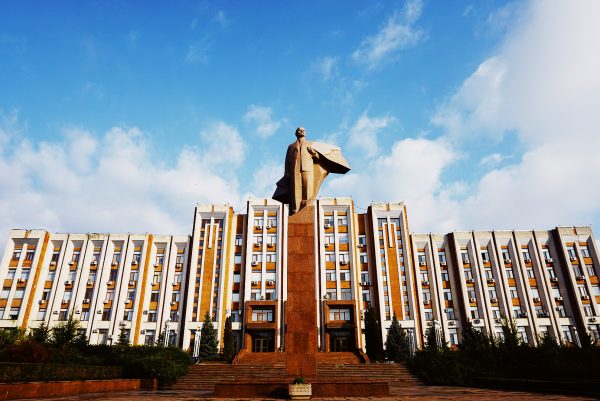 In our opinion, this is the quintessential Transnistria tour that allows you to explore this little-visited republic from top to bottom as well as take part in the breathtaking celebrations for Victory Day, arguably one of the biggest holidays in the Russian calendar.
Beginning in Bucharest, the capital city of Romania, we explore the bizarre communist past of this country that was under the control of Nicolae and Elena Ceausescu for decades. Seeing where the regime rose and finally fell in a violent revolution. We then board the Soviet-era night train to Europes least visited country of Moldova which we will explore and use as a jumping point into Transnistria.
After a quick chat with the local KGB, we will enter the secretive republic and explore everything it has to offer from Soviet relics to the quirkiness that goes hand in hand with unrecognized countries. We will be visiting all of the main cities in Transnistria to allow you to say that you've fully explored the breakaway state. We'll even try to stay in a functioning Young Pioneer camp we recently discovered.
To round off the tour, we will head back into Moldova and explore a vast underground nuclear survival bunker built by the Soviets for the nuclear holocaust that never came. We then head to the far north of Moldova to visit Soroca, the gypsy capital of Moldova and home to the infamous gypsy hill full of bizarre mansions and the gypsy king!
Chernobyl and Transnistria Tours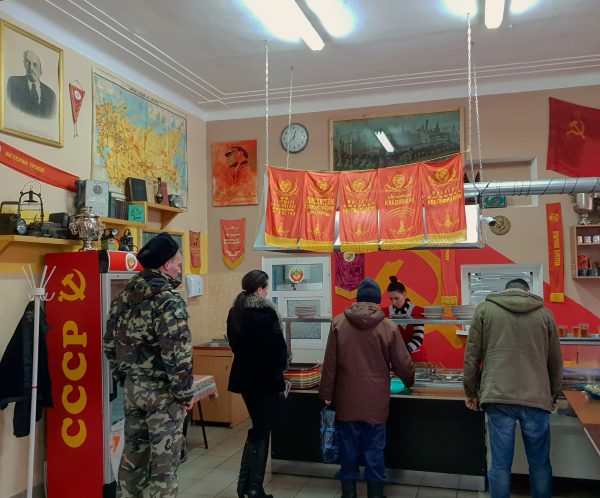 Our Chernobyl and Transnistria combo tours have been a popular favorite for many years. We usually spend two days in the Chernobyl exclusion zone with a night in a Soviet hotel inside Chernobyl town before heading South to the heartland of the Russian and Ukrainian Mafia, Odessa. Here we explore the side of the city that nobody visits from Mafia killing grounds to abandoned Soviet factories.
On our winter tour, we skip a day in Chernobyl and instead visit the infamous Soviet nuclear missile base in the middle of Ukraine where you have the chance to explore a stockpile of Soviet missiles, tanks, and weapons as well as descend into the underground bunker and push the button that would have initiated WW3.
From Odessa, we head into Transnistria and explore not only Tiraspol and the war-torn frontier town of Bender, but we also go into the villages to uncover hidden soviet relics and WW2 bunkers. Our trip then takes us into Europes least visited country of Moldova which we will explore before heading on the Soviet night train to Bucharest where we will round off the tour.
Transnistria National Day tour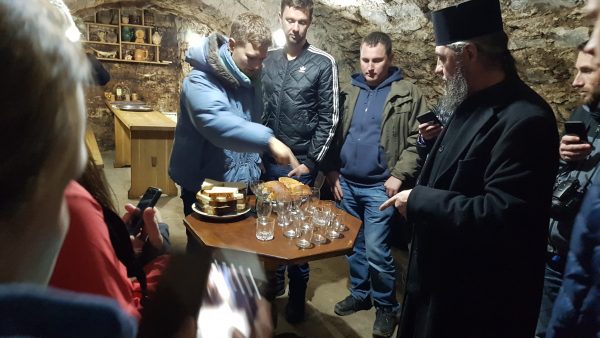 Our Transnistria National Day tour is another favorite amongst YPT travelers. A classic budget trip running in at just 495 Euro, it starts and ends in Bucharest and features two turns on the Soviet night train!
For the Transnistria tour part of this adventure, we join locals as they celebrate their independence day. This is a serious affair with a military parade, presidential speeches, and widespread celebrations. The capital is locked down as the streets turn into one giant party for the national holiday. We often round off Independence Day with a trip of the Russian party boat which takes us down the Dniester river and allows us a great view to see the fireworks display at night.
Following the celebrations, we head back into Moldova to visit the least visited part of Europes least visited country: Gagauzia! This autonomous republic also broke away from Moldova in the 1990s but things have been patched up a lot better since then. It's populated by ethnically Turkic people who have remained here since the days of the Ottoman Empire. After touring the capital of Komrat, we'll enjoy a traditional farm feast in an isolated Gagauzian village to round off the trip before heading back to Bucharest.
Ultra Budget Chernobyl & Transnistria New Year Tour
What a better way to spend New Year than in a breakaway state that doesn't exist right after an expedition to the Chernobyl Exclusion Zone? After launching our latest ultra-budget tour last year, we soon found it full to capacity with travelers eager to escape the conventional New Year in their home countries. The tour is based on our standard Chernobyl & Transnistria tour but minus two days it is slightly shorter and more affordable at only 495 Euro. Starting in Kyiv and ending in Bucharest, this transnistria tour 2021 celebrates New Year in Tiraspol, Transnistria in true Russian style.
Private Transnistria Tours
Like all of our Soviet tours, we offer a range of bespoke private tours alongside our group tours. Private tours are not that expensive, especially if you are a couple or have a few friends who wish to join the trip. From focusing on photography and politics to conflict and food, private Transnistria tours in 2021 can be based around specific interests and can be arranged anytime throughout the year and last as long or as short as you wish.
We hope this has inspired you to visit the fascinating breakaway state of Transnistria (and other locations) with us and we hope to see you on the road again once Coronavirus is hopefully a thing of the past!
About Post Author
.