International tour manager Shane just returned from this easternmost Arab country having completed a research tour in preparation for our Oman Desert Essentials tour next May that links perfectly with our Socotra tour! (We're quite excited about that one..)
In a region of excessive wealth and a wider region of political instability, Oman is truly a breath of fresh air. A Stable, safe and genuine jewel of the Arab world.
---
So what is there to do?
Oman has something for everyone.

From Ocean sands to desert dunes and bustling night markets to cave swimming.
The highlight for me is Wadi Shab – the pictures below don't do it justice. It's a 45-minute medium hike to get there but well worth the effort. A Wadi loosely translates into a valley filled with water in the wet season. Wadi Shab is always filled; it appears like a mirage in the middle of the hot, arid landscape. After that uphill hike, submerging yourself in its crystal clear waters garners intense satisfaction. Start at the bottom and meander your way through the water to the stunning cave waterfall at the other end of the wadi.
Just down the road is the Bimmah sinkhole which doesn't need much of an introduction. It's another swimming oasis of immense beauty in the middle of the desert which locals believe was created by a meteorite – must be seen to be believed!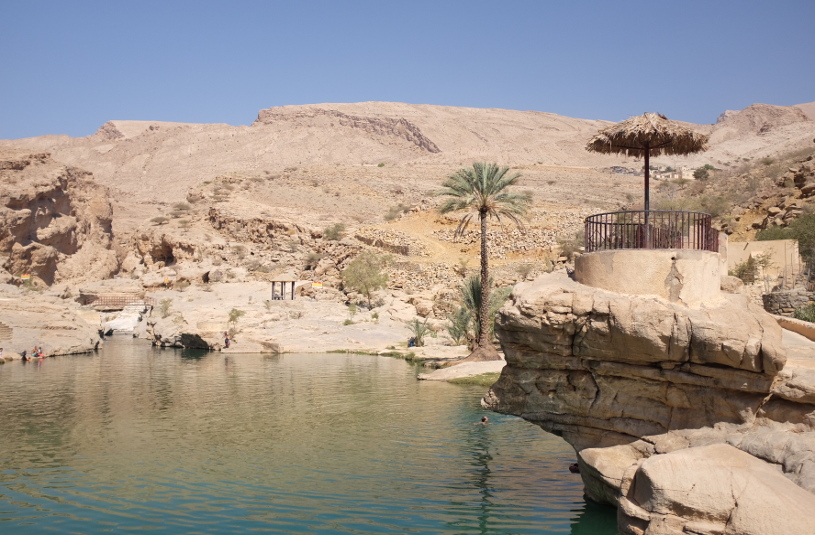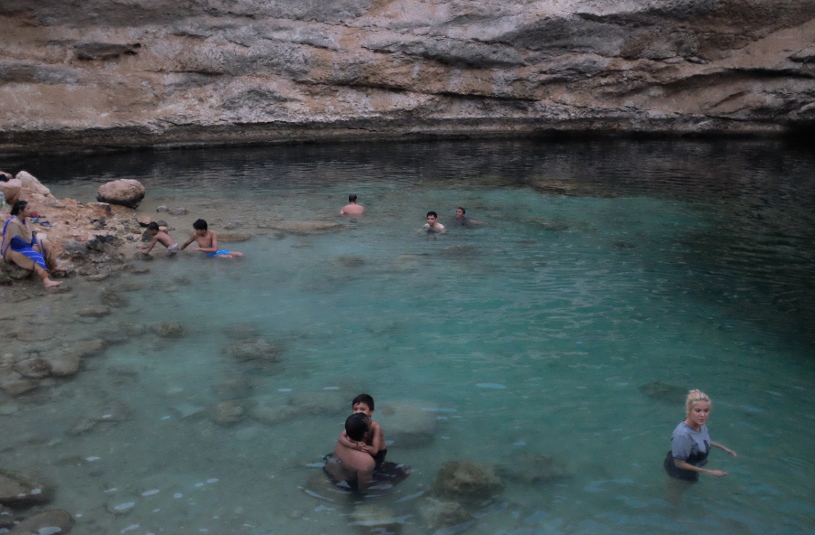 Swimming is all good but what else can you do there?
Muscat as a city is a fascinating historical entity having been ruled by foreign powers over the years, notably the Persians, Portuguese and Ottomans who left a lasting mark on the city. Incredible forts, towers and palaces dot the cityscape.
The city's souk is known as one of the most genuine Arab souks there is. One can freely walk through the stalls and not worry about getting shouted at or ripped off from all sides.
We can sleep in the desert! We stay overnight at a desert eco camp. No dodgy tents so no sand in awkward places, hooray! During the desert stay we take the 4×4 up on the dunes for some hardcore joyriding, ask very nicely if you want to drive…
Lastly, if we're lucky we will see turtles lay eggs on a beach near Sur and make their way back to the Ocean as if watching a scene from Attenborough's Blue Planet on the BBC.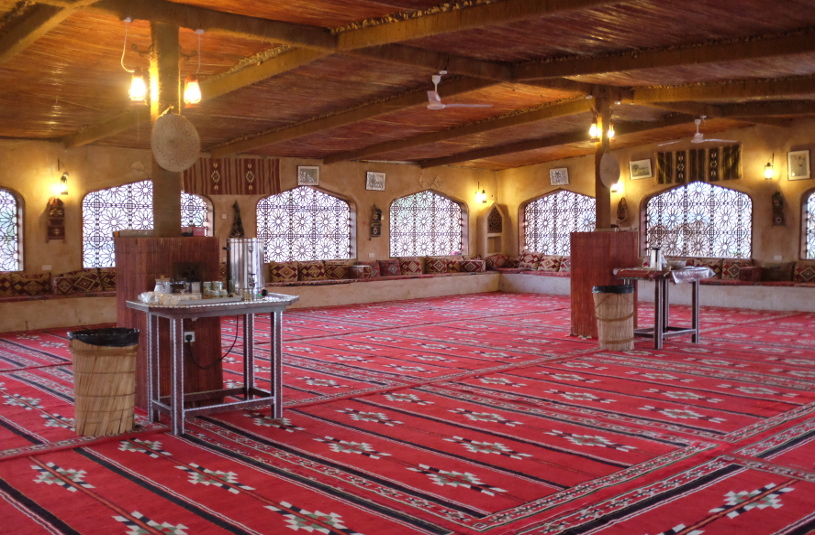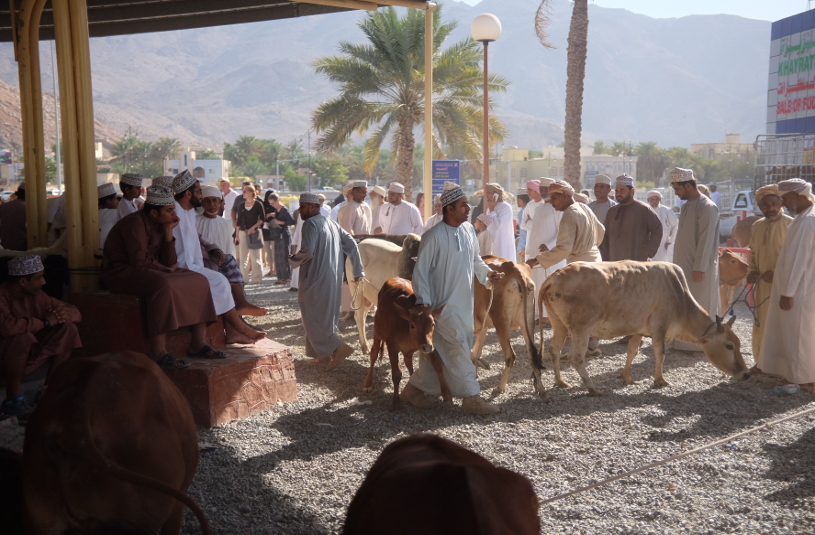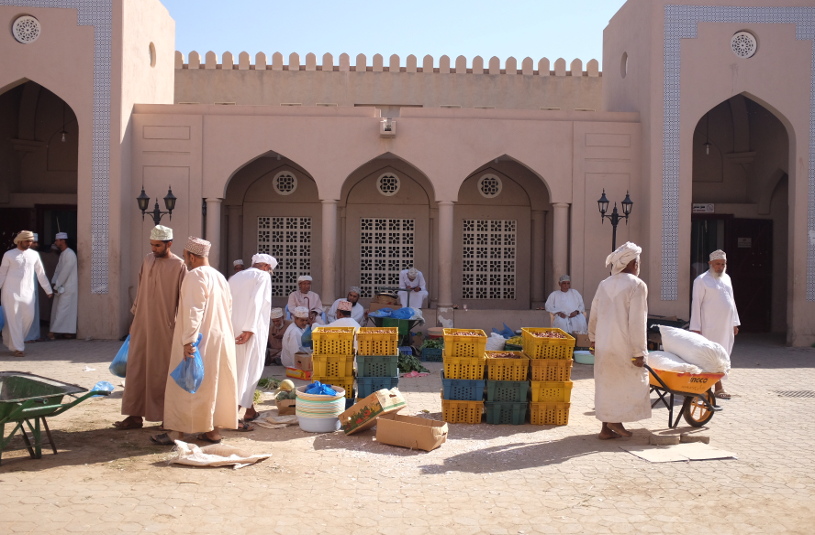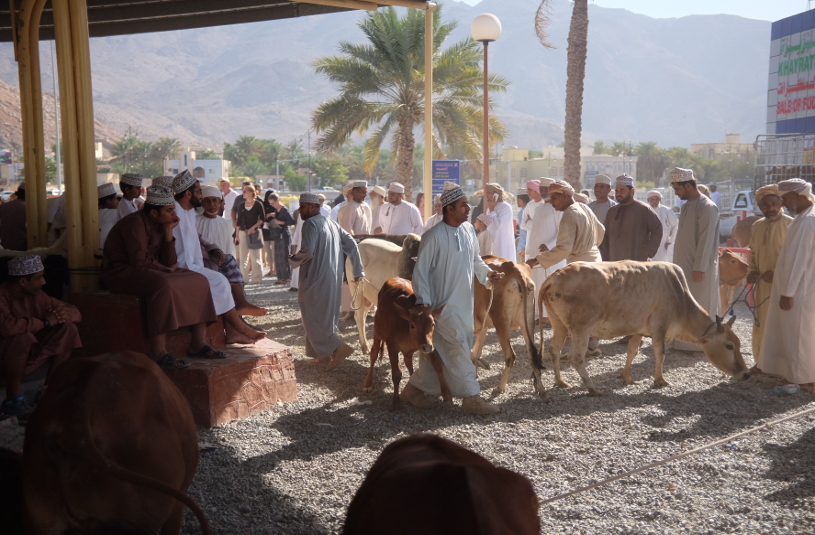 Sounds lovely, but are there any dress codes or bars?
Some hotels have bars but you'll need to bring in your own hooch from duty-free to be safe!
You only need to cover up to visit the Grand Mosque in Muscat. They provide the ladies with everything needed before you enter. The mosque contains the world's largest and heaviest chandelier which lights up the dome and dominates the Muscat skyline at night. Truly majestic!

To summarize, the country is open and inviting with much to offer no matter what kind of traveller you are. If you're considering joining YPT's first ever Socotra tour next May (If you're not you should really look into it) Oman is a natural extension to this and practically any tour in the Gulf region – be it the Persian or the Gulf of Aden.
---
For more information on the tour contact us here.
About Post Author
.