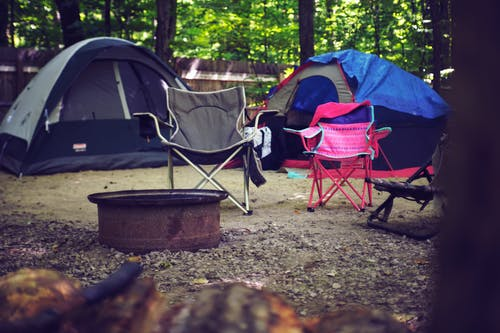 When you're out camping, a lot can go wrong most especially if you're not prepared enough to handle various camping challenges. We all know that tools were invented for the specific purpose of making life easier and bearable. You cannot imagine what the early man went through in his daily life; splitting wood with crude weapons, making fire without matchsticks, and using undefined tools for hunting. We are in a more advanced era that has provided us with sophisticated equipment and tools that can be quite handy no matter the situation.
For convenience purposes, you'll want to ensure that your camping checklist includes all the essentials that you'll need to make your camping experience memorable. There are different reasons why people go out camping. Now, you don't want your experience to be cut short or ruined for the lack of basic necessities. Survival in the wild is no easy thing and camping is among the many experiences that people use to test their limits. That said, below are must-have tools for a perfect camping experience.
1. Portable Generator
Most campers have camping RVs (Recreational Vehicles) that are equipped with power outlets and these can certainly help to make life bearable when you're out camping. But for most campers who opt for more traditional camping routines, an RV can be an unnecessary luxury. Even so, having a backup generator can prove to be quite beneficial if you prefer going it the traditional way. You have gadgets that need to be powered up, a lantern that requires power, and rechargeable flashlights to help you at night. But as you may be aware, some types of generators can be noisy and with such, you could be going against the camp rules. If you bring a generator on a camping trip, Nick Coulson from Ablesales.com.au says to make sure it isn't so loud that it will disrupt your trip. This is one of the many considerations you'll have to make when it comes to choosing a generator for your camping excursions. Other important factors to consider include:
Portability – Today, you have generators that are not only light but ones that have wheels for ease of movement. This is an important factor to consider, especially if you are all alone or have back problems, but still want to have the best camping experience with your generator.
Fuel efficiency – You want to choose a generator that doesn't require to be refuelled every minute, but one that is cost-effective in terms of fueling. Choose a generator that can use minimal fuel – whether gasoline or diesel – for long.
Maintenance – Choose a generator that requires minimal maintenance. You just don't want a generator that will leave you stranded because the carburetor is broken. This brings in the idea of generators that can easily be DIY'ed when they break down.
Power requirements – Depending on the types of gadgets or appliances you'll use when camping, you'll need to choose a generator that will supply you with sufficient wattage. Something worth considering is a Go Power inverter.
Cost – You've heard it said that cheap is expensive, and this is the case with generators. Always aim for generators with top range qualities and generators that fit within your range of budget.
2. A Tent
For ages, tents have endured being the perfect camping symbols. This is the place that you'll spend your nights, protect you from the elements, and a cozy place that you can relax when you're back from hiking. You'll want to choose a tent with strong fabric and one that requires less time to set up and pull down. Another consideration has to do with the number of people you intend to hold in your tent. For a family camping vacation, choose a larger tent. 
3. A Knife
This is the one tool that you'll not want to leave home without. You'll need your knife when preparing meals, cutting cords, and dozens of different tasks. You can have a knife included in your multi-tool but this will have its limitations. Having a dedicated knife will prove useful, especially when you're out with your friends hunting or fishing. Choose a knife that is specifically designed for camping as it can have different other features such as a compass on the handle or a serrated blade on one side.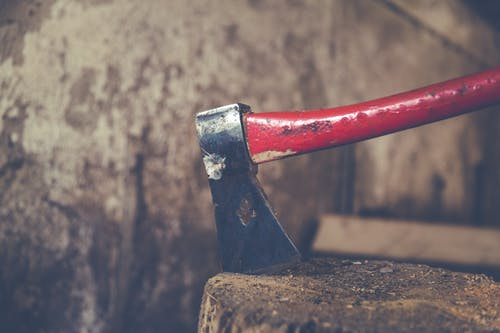 When you're out camping, having an ax can prove to be beneficial because you'll need to split wood to cook your food and keep warm. An ax will also come in handy when clearing a campsite. Hey, did you know that an ax can also double up as a hammer? The blunt side of the ax can be used to drive the tent pegs into the ground and other tasks that may require the same force. If it's around winter, you'll need to include an ice ax into your camping inventory.
5. Signal Mirror/Magnifying Glass
A signal mirror will be a useful tool to have especially for those who prefer camping in the desserts. As the name suggests, a signal mirror can be of great help when you're stranded and need to get someone's attention especially when there's a search party. On the other hand, a magnifying glass can be used in different types of environments to start fires and when you want an up-close view of smaller objects.
6. Speargun
This is a great survival tool for those who wish to camp around water masses. Spearguns can be used as both hunting and defensive tools. This will all depend on your mode of application. However, it's important to exercise safety measures at all times when handling spearguns.
7. Water Purification Tools
When you're out in the wild, you may run out of your essentials. Now, you don't want to run out of water when you're out camping, so you will need to filter water. Not to worry though, this can be leveraged by utilizing state of the art camping water purification tools. But this means going for the best brands in the market because you don't want to utilize water purification tools that can compromise your health.
Now, always ensure to read the camp rules before bringing just any tools on board. Some campsites have strict rules regarding some tools as they can be used both as tools and as weapons. Nonetheless, the list of tools to have when camping is endless, but the tools in this guide include the must-haves for any camping environment.
About Post Author
.