Syria to reopen borders to tourism! So, the good news is that you can go on a group or individual tour again very soon, with one of the few people to have experience in taking you to Syria. As soon as the opportunity arose back in 2018, we were there, and we can't wait to get back there again and show you the Syria that you don't usually see!
Syria to reopen borders to tourism – when does it start?
Officially they're already open now, however all the government departments haven't quite caught up with updating their processes. You don't need to bother with all the nitty-gritty (that's what we're here for!), but including the time it takes to get your visa approved, we should be able to start running independent tours again in around 4-6 weeks.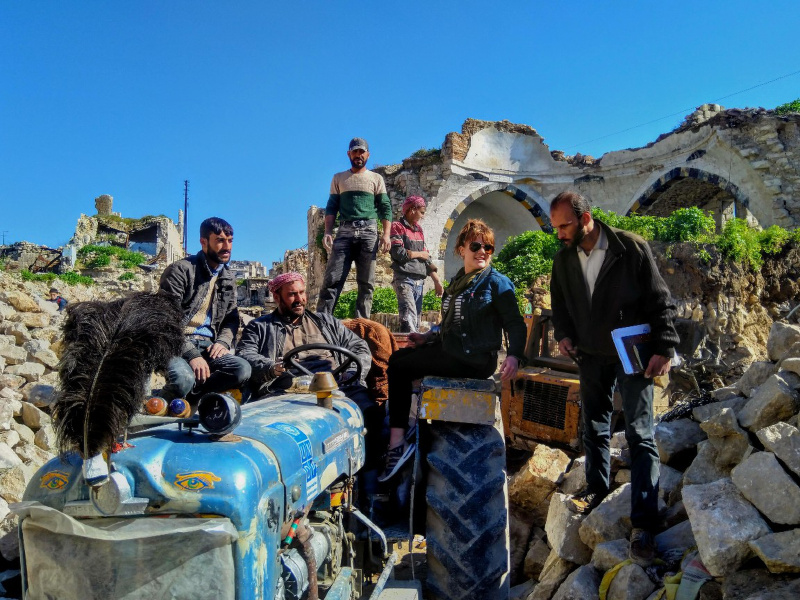 All our group tours will be starting and ending in Lebanon, as we did before the pandemic. For independent tours, you can cross from either Lebanon or Jordan. Everyone who is vaccinated is free to enter Syria, however on returning to Lebanon you will be required to get a PCR test which costs USD 100.
Can Americans go to Syria?
Americans are in the same boat as everyone else in terms of the ability to travel to Syria, however there is still an extra $150 visa fee on the border for group tours. For everyone else on group tours, the visa at the border is free.
We're anticipating that it will take around 4 weeks minimum to organise the paperwork and visa, or 6 weeks for Americans.
For now we are ready to arrange independent tours to Syria, and are planning group tours to start imminently. Watch this space!
About Post Author
.