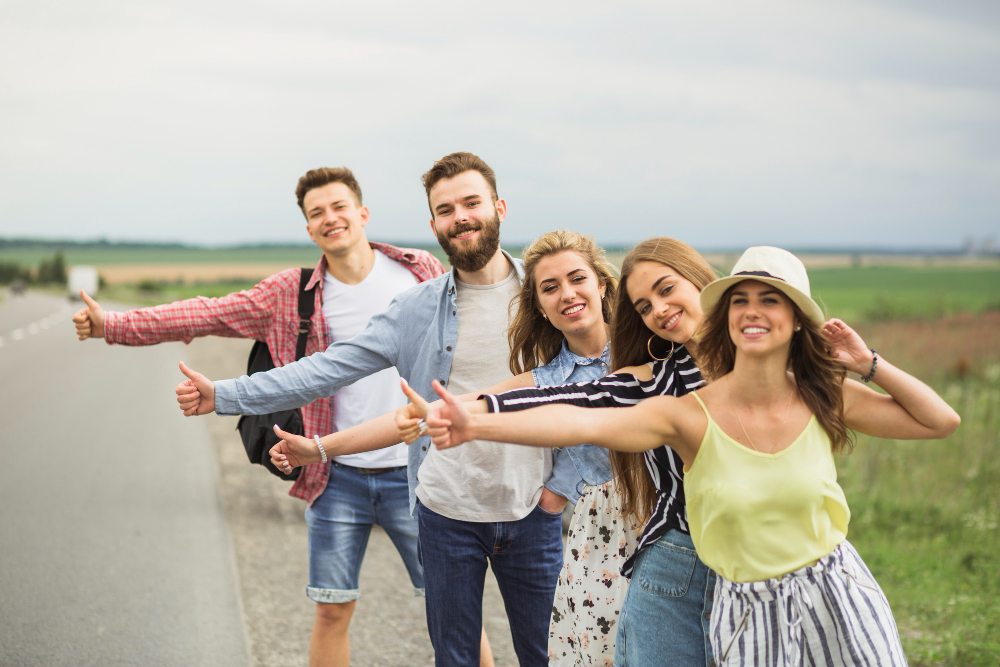 Are you a student group leader looking to plan an unforgettable trip for your peers? Look no further than this comprehensive guide on planning a memorable student group trip for your sports team, club, or academic group. From choosing the perfect destination to organizing transportation, accommodations, and activities, we'll walk you through every step of the process. Planning student trips can be overwhelming, but you can succeed with our expert tips and suggestions. So, grab a pen and paper and get ready to take some notes because, by the end of this guide, you'll be well on your way to masterminding a trip your peers will discuss for years to come.
Hassle-free group student travel planning & organization
Organizing hassle-free college student group travel can be a challenging and time-consuming task. Apart from the struggles of agreeing on the destination, travel dates, and budget, there are myriads of safety measures to consider. Some countries like North Korea can be fun and breathtaking, but authorities may arrest and imprison group members if they lack proper approvals and preparations. Equipping all students with necessary items for their journey, such as passports and visas, if applicable, is critical. Not to mention that coordinating with other chaperones or teachers in planning the safety of students can be demanding, especially with a large group. Despite the challenges, achieving safety, fun, and enjoyment is possible during such endeavors.
The ultimate guide to student group tour planning: Tips, ideas, and destinations
Planning a student group trip can be a breeze with proper preparation. Whether you're a seasoned group leader or a first-timer, this guide will help you create a trip that will be both memorable and enjoyable for everyone involved. So, let's get started on planning your next adventure!
Setting a budget for your trip
Setting a budget is the first step in planning a successful group student travel. You need to figure out how much money you have and how much you can afford to spend on each aspect of the journey. This will help you make informed decisions about where to go, where to stay, and the activities you can enjoy. It's important to consider all the costs, including transportation, accommodations, food, activities, and any other expenses that may arise. It would help if you also accounted for unexpected expenses and emergencies, such as medical bills or last-minute changes to your itinerary. If you're on a tight budget, consider requesting donations or sponsorships from local businesses, companies, or organizations. You can also try fundraising or crowdfunding to help cover some of the costs. Remember, the more money you have available, the more options you'll have when planning your trip.
Choosing a destination that appeals to group members
Choosing a destination can be daunting, especially if you're trying to please everyone in your group. However, with some research and creativity, you can find a destination that appeals to everyone, if not most group members. It can be impossible to please everyone. However, starting by considering your group's interests is the right approach. Do they enjoy outdoor activities like hiking and camping, or are they more interested in cultural experiences like museums and historical landmarks? Once you know what your group likes, research online to find destinations that offer those experiences. Most importantly, when choosing a destination, consider factors like weather, accessibility, and safety. You want to choose a place that's easy to get to, has plenty of activities and attractions, and is safe for your group to explore.
Choosing a destination may seem easy, but it's a complex process that requires support and careful guidance. While many people depend on online reviews to choose hotels and accommodation venues, most testimonials are fake. You'll need someone with industry experience, preferably a local, to assist you. Custom Writings is an essay writing service with experts who can help you choose safe, affordable, and convenient travel destinations as a group leader. Moreover, they can write original reviews for your preferred destinations, helping you to make informed choices. Their writers can also assist you in drafting a safety plan for your team, enhancing your team's security. Visit their website to know more about their other services.     
Planning transportation – flights, buses, or car rentals
Once you have chosen a destination, it's time to start thinking about transport. Will you fly, take a bus, rent a car, or walk? Each option has pros and cons, so it's vital to consider your group's needs and budget when making this decision.
If you're traveling a long distance, flying may be the most efficient and time-saving option. However, it can also be expensive, especially for a large group. You may be able to save money by booking your flights in advance or by using a group travel booking website. However, taking a bus or renting a car may be more cost-effective if you visit a locale. This will also give you more flexibility when planning your itinerary and exploring your destination.
Additionally, be sure to consider the specific needs of your student travel group. Will you make frequent stops for restroom breaks or meals? Or need special accommodations for members of your group with disabilities? Ensure you plan well and communicate any special needs or requests to your transportation provider.
Finding suitable accommodations for your group
After transportation, finding suitable accommodations for your group is the next step in planning a successful student group trip. The options include hotels, hostels, vacation rentals, and camping sites. It's important to choose solutions that are safe, comfortable, and affordable for your group.
It's critical to consider the size of your group and the type of trip you're planning. A vacation rental or hostel may be a more cost-effective option than a hotel if you're many. However, a hotel may be better if you want more privacy and comfort.
Don't choose hotels and rentals blindly. Instead, read reviews from previous guests and check the location to ensure they're in a safe and convenient area. You may also want to consider amenities like complimentary breakfast, Wi-Fi, and parking to help you save money and make your trip more comfortable.
Handling emergencies and unexpected situations while on the trip
Despite your best efforts to plan for every possible situation, emergencies and unexpected situations can still arise while on the trip. It's essential to have a plan for handling these circumstances and ensuring your group members' safety and well-being.
Start by creating a disaster response plan that outlines what to do in a medical emergency, natural catastrophe, or other unexpected events. Ensure that everyone in your group knows this plan and always has a copy. If possible, take insurance cover for all members before the trip.
It would be best to have a plan to handle lost or stolen items, missed transportation, or other common travel mishaps. Ensure that everyone in your group knows whom to contact in a crisis and can access emergency funds if needed.
Why proper planning is critical for a successful student group trip
Successful student group travel tours require careful planning, budgeting, planning, and research. Following the tips and suggestions in this guide ensures that your journey is memorable, safe, and enjoyable for everyone in your group. Remember to stay flexible and open to new experiences, and don't forget to document and share your experiences with others. With a little effort and creativity, you can plan a trip that your peers will be discussing for years to come.
About Post Author
.