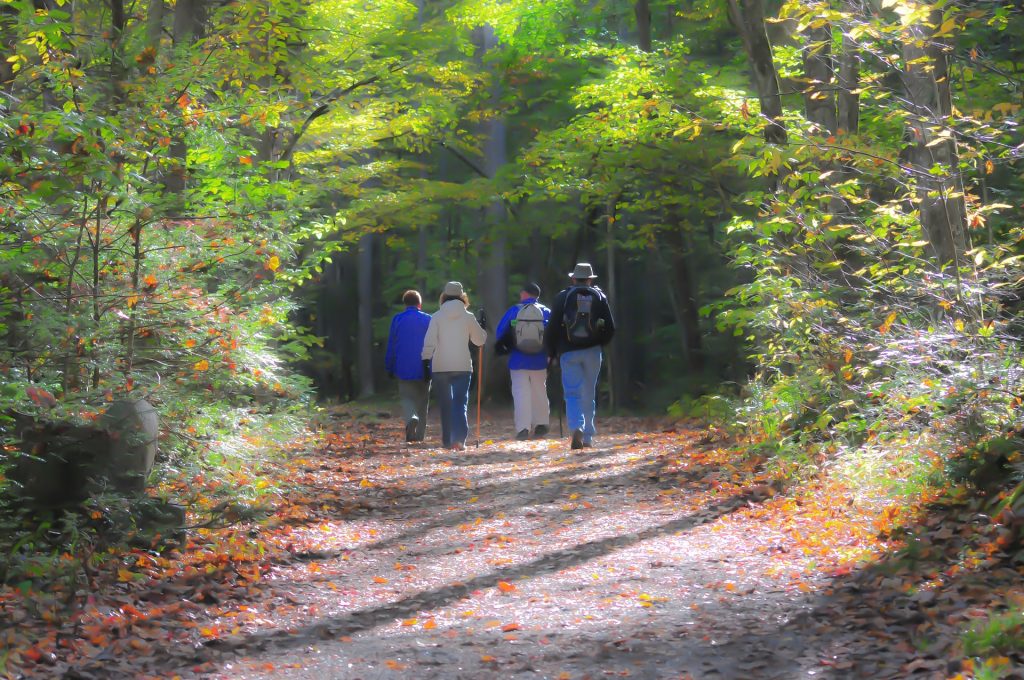 Are you planning an excursion in 2023? If that's the case, then you're not alone. It's believed that 9 out of 10 Americans are planning a holiday this year. Most of them prefer to spend a weekend outside of their states.
When it comes to planning the perfect getaway within the US, the first place to pop up in one's head is Tennessee, specifically, the Great Smokies stretched across the Appalachian landscape. More than 14 million people visit the Great Smoky Mountains Nation Park every year, making it one of the most visited places in America. This article covers some tips to make your next vacation in the Smokies a memorable one. Here's what you need to know:
1. Consider off-saeason visits
If you hate crowds, consider off-season trips to Tennessee. Off-season vacations typically fall in the year's first three months and right after school starts. You typically face fewer visitors when visiting the Great Smoky Mountains National Park in January, February, September, and October. The month of April's when the crowd starts to get bigger, and summers are usually the busiest of all seasons. To avoid traffic in peak seasons, drive to Gatlinburg early in the morning to avoid traffic jams on the highway.
2. Book vacation rentals
If you're traveling during peak seasons, book your cabin early. You can find Smoky Mountain lodging options ranging from 1 bedroom-cabins to 18-bedroom ones (accommodating 84 guests). That gives you enough options to choose from depending on how many people you're traveling with. Also, you can ask for different amenities with your cabin, e.g., game rooms, home theaters, and indoor pools. These features will help to personalize your vacation experience.
3. Pack your essentials
These essentials consist of everything you need to make this vacation comfortable. So, bring weather-appropriate clothes, some sunscreen, your necessary electronics, and bottles to store water in during the journey. Make sure your phone is charged before entering the National Park. Since there will be limited internet coverage, download maps of your routes and trails so you don't get lost. It would also help to carry some basic first-aid if you plan on going deep into the woods.
4. Go with some friends
Experts believe that traveling with friends can reduce stress and boost happiness. Guess an impromptu Smoky Mountains getaway with your squad is exactly what you need right now! Involve your pals in your plans to visit the Great Smokies or bring your family members along. Many Americans right now are looking forward to a family vacation. Traveling with a group is better so you can all share the expenses and have a great time in the outdoors.
5. Get some information
All visitors should hit the visitor center before entering the National Park. You can find some crucial information about the Smoky Mountains from these visitor centers. There are two of them, located at Sugarlands and Oconaluftee. The visitor center at Sugarlands also has a museum and a theater. So, don't forget to pass by these visitor centers.
6. Avoid getting lost
The deeper you travel into the Great Smoky Mountains National Park, the worse the mobile reception and internet coverage gets. Sometimes, even the GPS misguides you, and navigation becomes a problem. Not to mention, since the park covers an extensive area, it can take a while for the park rangers to locate you if you get stranded somewhere. No wonder they have listed the Great Smokies as America's third-most dangerous national park! So, always keep an offline copy of the map and also purchase hard copies of these maps. That's how you guys won't be stranded in the middle of the forest when your phones stop working.
7. Know the rules
There are some rules and regulations to remember when visiting the Smokies. You must learn which trails and pathways are pet-friendly if you're bringing your furry companions along. Similarly, there are fewer facilities for visitors in the park. That's why you must pack your essentials in case there's no shop along your trail. Be sure to carry snacks.
8. Stay hydrated
Dehydration can prevent you from walking back, so keep enough water with yourself while trekking. Make sure you also have alternatives to water, e.g., energy drinks or juice; you won't feel full or bloated when drinking these fluids, and you'll have enough energy to sustain yourself through intense hikes.
9. Get a map of all attractions
You can find a lot of amazing attractions in Gatlinburg, Sevierville, and Pigeon Forge. Visitors gather near the Great Smokies, not just for hiking, biking, and walking in the National Park. These towns have many other attractions, including museums, amusement parks, dinner shows, and several shopping malls where you can wine and dine with your pals. So, map all these attractions when you decide to embark on a journey to the Great Smokies. Some popular attractions include these:
Dollywood
Ripley's Aquarium
The Titanic Museum
The Hollywood Wax Museum
Paula Deen's Lumberjack Feud
Conclusion
The Smokies rank among one of America's most visited and loved tourist destinations, and that too for all the right reasons. So if you're planning a trip soon, be sure to follow the tips mentioned above for a wholesome and trouble-free experience. Good planning will ensure you come back with several memories to share and cherish.
About Post Author
.