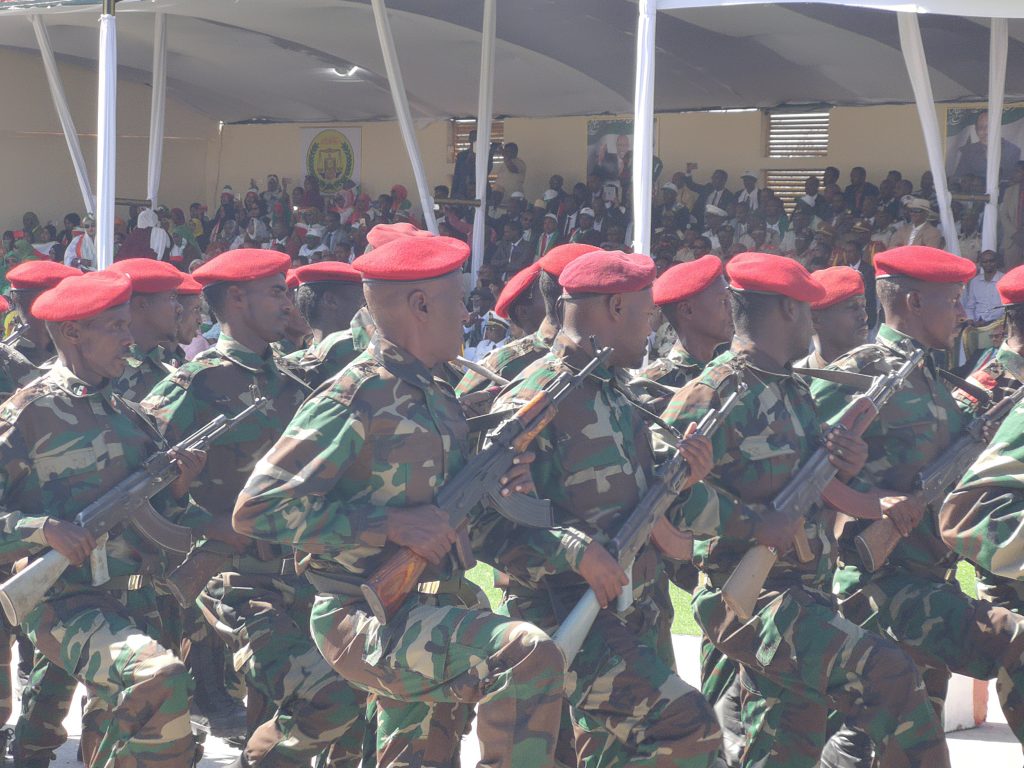 Once a year, the capital city of the breakaway and unrecognized republic of Somaliland comes to a full stop. Roads leading to the city are closed for a whole morning and most people gather around the main drag of the city to attend what is certainly the main event of the year in the city. The independence day of Somaliland parade is the talk of town and those who could not see it in person watch it on television.
Also called the 18 May, people from all over Somaliland celebrate their independence from the Somali Democratic Republic for the whole day. In this strict muslim country, where alcohol is very frowned upon, that means wearing the colours of Somaliland, green, white and yellow, blasting loud music and dancing.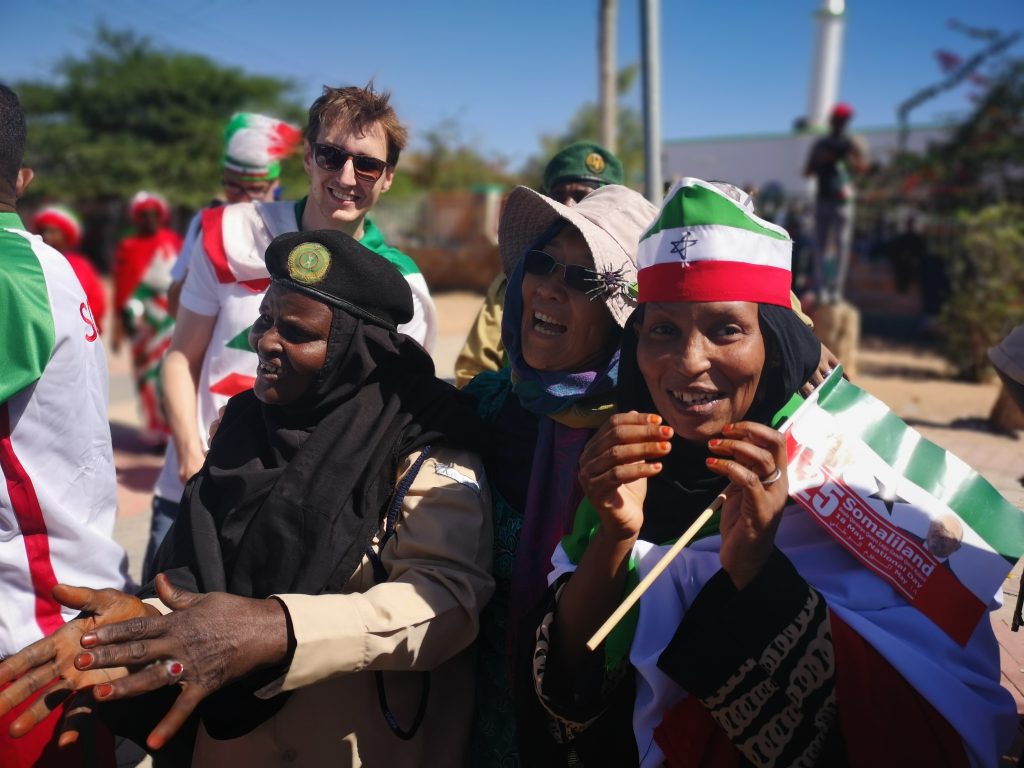 It is an honour to take part in the parade and all corps of the army, police and other social services as well as clubs and associations send delegations to walk on the drag. The parade goes on for almost a kilometre and all participants pass in front of a stage where the president of the Republic as well as dignitaries and government members sit and watch it.
For a small, unrecognized country, Somaliland has a sizeable army and its navy and infantry takes no small part in the parade. All sorts of guns, vehicles and soldiers are exhibited. We were told, however, that this is only a small part of the army, as another, bigger part, needs to stay stationed at the border, in case Somalia decided to use this opportunity to invade and take back the country. Some parts of the parade are quirkier than others, for example, a lion in a cage was paraded this year.
Participating in the parade was an incredible opportunity for our group. Not only did YPT manage to see and walk in the parade but we also led it! We were amongst the first group to walk and lead the way, waved at the president and then went by the side to see the rest of the parade, following us. The parade is a grand affair, which takes up a whole morning, it is a splendid occasion to meet locals in high-spirit and engage with them.
If you would like to participate in the Independence Day Parade of Somaliland, there's no two ways around it, book our Somaliland Independence Day Tour built around this event or combine it with the parade of another elusive country of Africa, Eritrea, in our Horn of Africa event.
About Post Author
.