Did you ever hear the tragedy of Darth Plagueis the Wise? Sorry, wrong story (and I should really be telling a story from the far superior The Last Jedi): did you ever hear the tale of the unrecognised country of Transnistria, a sliver of land between Moldova and Ukraine? Have you ever visited its bustling capital city of Tiraspol?
If you answered 'yes' to any of the above (with the exception of Darth Plagueis), then you will have heard of the omnipotent Sheriff Company. This is their tale.
Who is Sheriff?
Sheriff is the second-biggest company in Tiraspol – and, by extension, Transnistria – but this doesn't really do justice to how all-encompassing the company is.
Formed immediately after the fall of the Soviet Union by a couple of enterprising secret agents, and with the (alleged) involvement of the president's son as a silent partner, Sheriff owns, well, almost everything. Supermarkets, petrol stations, Transnistria's mobile network, KVINT brandy, and the ultimate accessory for any budding oligarch: FC Sheriff Tiraspol. The club is by far the most successful team in the new Moldovan Premier League (Transnistria may have its own government and borders, but lacks the wherewithal for its own football league).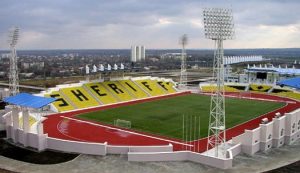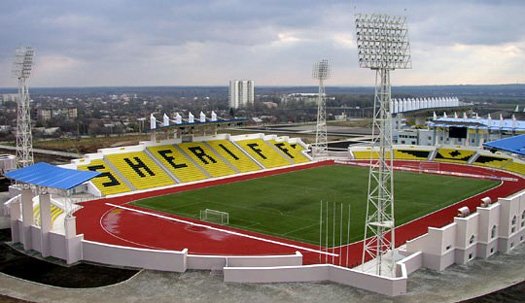 The Sheriff of Plottingham
As with any company that is suspected to be part of a de facto oligarchy, Sheriff's reputation is mired with accusations of political meddling and foul play. As previously mentioned, the president's son was allegedly a secret backer, though these accusations have become more muted over time.
What hasn't changed, though, is the sheer pervasiveness of the company in the everyday life of your average Transnistrian. When I lived in Tiraspol, Sheriff basically satisfied all my consumer needs, and due to the lack of a functional ATM network in the country, it was also my financial window to the wider world.
See Sheriff's undeniable ubiquity for yourself on one of our regular tours to Transnsitria
About Post Author
.