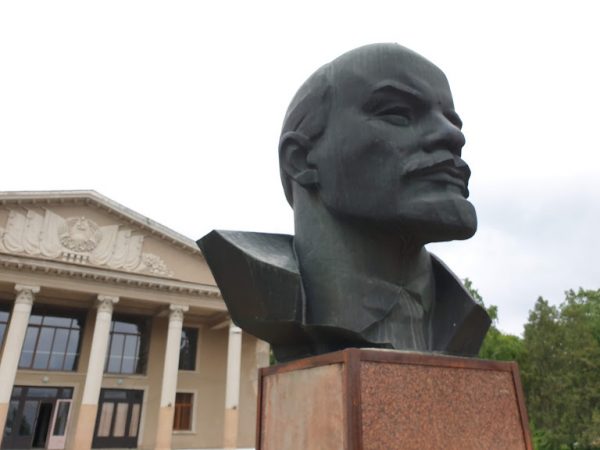 Transnistria is a Russian backed, breakaway state sandwiched between Moldova and Ukraine. During the collapse of the USSR in the 1990's, the region erupted into full scale civil war killing over a thousand people. In the aftermath, the republic of Transnistria was declared and to this day remains an independent state with its own army, judicial system and border controls despite being recognized by nobody other than the three other breakaway states of Abkhazia, South Ossetia and Nagorno-Karabakh.
The republic is a land seemingly stopped in time. Whilst Wild West Capitalism has replaced Communism through the ever powerful and sinister Sheriff corporation which runs the country, the republic is still littered with remnants of the USSR from hulking Lenin statues to giant hammers and sickles adorning modern banks. May and September see monstrous demonstrations of strength in the form of Soviet style military parades complete with battle tanks roaring down the main streets.
For over a decade, YPT Soviet Europe have pioneered adventure travel into the four breakaway states of the post Soviet world: Abkhazia, South Ossetia, Nagorno Karabakh and last but certainly not least, Transnistria! But out of all the breakaway countries, the rebel republic of Transnistria certainly has a special place in our hearts, we have seen it at its worst and at its best, we've lived and learned some hard lessons after running hundreds of tours through the region.
Check out our Transnistria FAQ with everything you need to know about the rebel republic here
YPT offer over 6 affordable regular scheduled tours through the year and private, custom trips 365 days a year: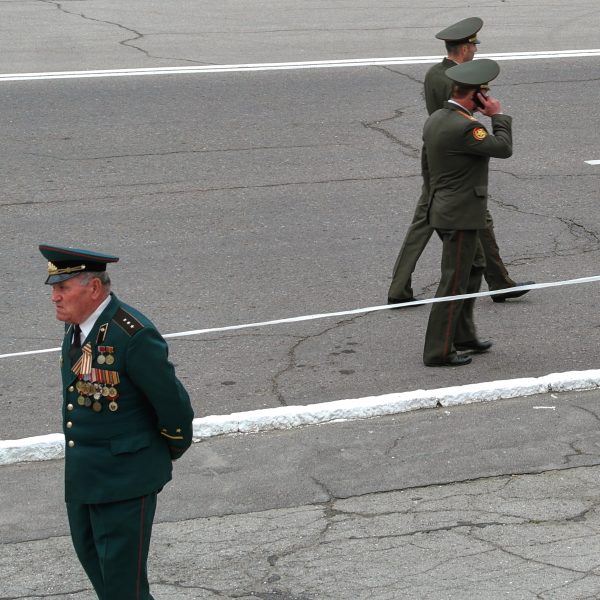 As one of our bestselling tours, we now run … Chernobyl & Transnistria tours every year. They average around 15 – 20 people and are never short of excitement! Following an extensive two day expedition into the nuclear exclusion Zone of Chernobyl, we then head into Southern Ukraine and explore the matriarchal city of the Russian Mafia before meeting our local fixers, some of whom are former Transnistrian army, before heading over the border into the republic once called Europe's North Korea. Our trip includes an extensive tour around the Soviet style capital of Transnistria, Tiraspol, before crossing the Dniester river and exploring the forgotten villages stuck in the USSR. The following day we check out out the frontier city of Bender, ravaged in the civil war and still bearing the scars. Here we check out their Soviet relics including a functioning Chernobyl theme park where you can ride a terrifying Soviet rollercoaster from 1971! We then explore the poorest and least visited country in Europe, Moldova, and drink in the same room both Vladimir Putin and Yuri Gagarin partied in! Beginning in Kiev and ending in Bucharest or vice versa depending on the tour, All for only €795!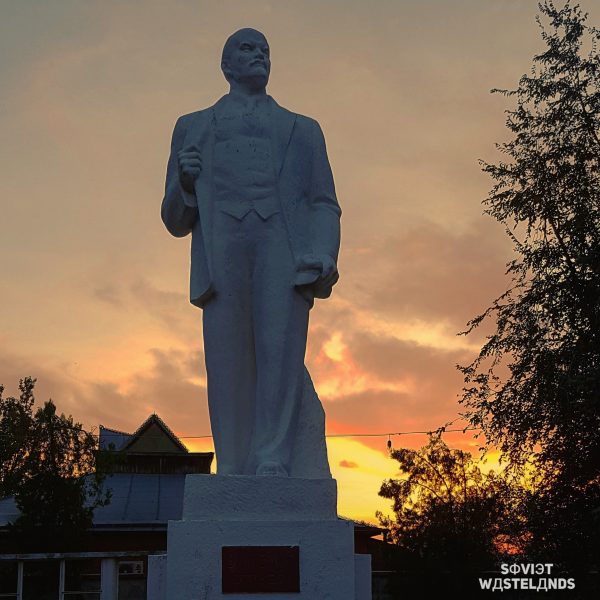 Every year, May 9th brings in one of the most sacred dates in the Russian calendar: Victory Day! The anniversary of Soviet Victory over Nazi Germany in 1945. Our Ultimate Transnistria Tour takes in the enormous Soviet military parade of the Transnistrian and Russian army and often featuring T-34 tanks rolling down the street followed by an eerie march to the dead. After this we head into the far North of Transnistria to explore WW2 and Soviet relics long forgotten about, we enjoy a BBQ at an abandoned Soviet nuclear bunker 13 floors deep before rounding off in the Gypsy capital of Moldova, checking out the monstrosity mansions built with illicit cash and even arrange a meeting with the Gypsy king! Beginning and ending in Bucharest, all for only €795!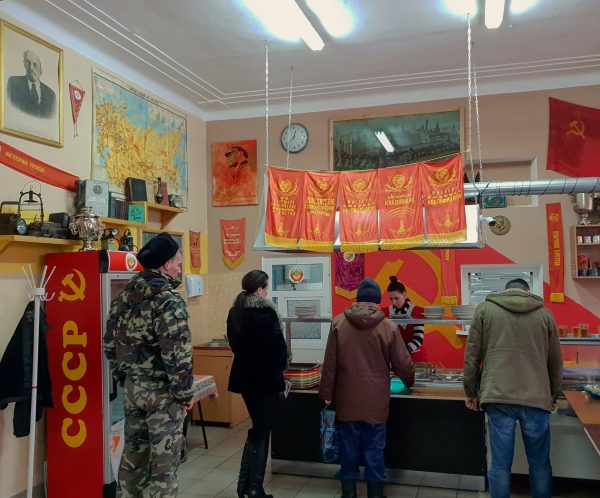 For those with a limited time and budget, we now run an annual ultra budget Transnistria tour! Starting with a one day expedition into the nuclear exclusion Zone of Chernobyl, we head into Southern Ukraine and explore the matriarchal city of the Russian Mafia before meeting our local fixers, some of whom are former Transnistrian army, before heading over the border into the republic once called Europe's North Korea. Our trip includes a tour around the Soviet style capital of Transnistria, Tiraspol and the frontier city of Bender, ravaged in the civil war and still bearing the scars. Here we check out their Soviet relics including a functioning Chernobyl theme park where you can ride a terrifying Soviet rollercoaster from 1971! We then explore the poorest and least visited country in Europe, Moldova before rounding off in Bucharest with a Communist tour of the former base of the Ceacescu regime. Beginning in Kiev and ending in Bucharest, All for only €495!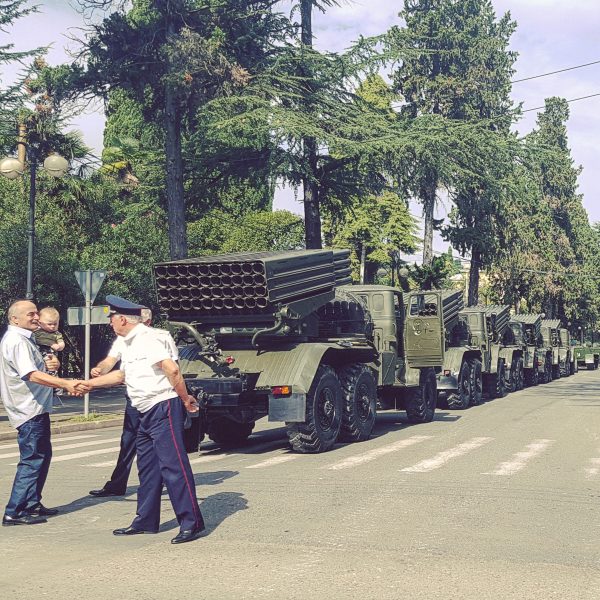 September 2nd is Independence Day in Transnistria and for a state largely unrecognized around the world, it's a sacred date. The day begins with a display of military hardware, a Soviet style army parade and celebrations well into the night. On this tour, we check out Tiraspol, Bender, the celebrations before heading into the autonomous republic of Gagauzia, this is the least visited region of Europe's least visited country of Moldova, here we round off the tour with a BBQ in an isolated Gagauzian village. The tour runs annually, starts and ends in Bucharest and is only €495!
Private Tours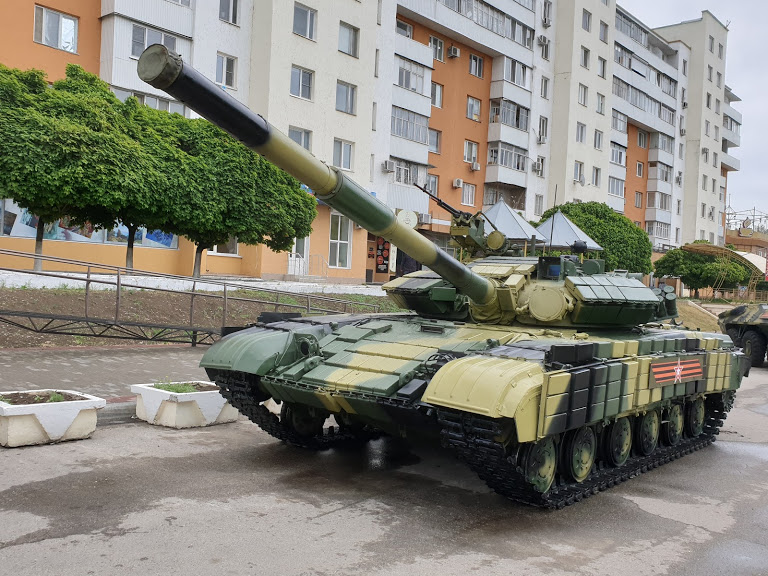 As well as our range of group tours, we also run completely customizable, private tours 365 days a year. We can take tourists, photographers and journalists into the darkest corners of Transnistria and organize outdoor activities, shooting ranges, Soviet relic hunting and even arrange meetings with people up to presidential level. Below is a sample itinerary for a private tour, contact us for a quote today!
Day 1:
Own arrival at any time into Bucharest and check into our hotel.
Pre- tour meeting at the hotel at 6pm.
Dinner at Care Cu Bare; easily YPT's favourite restaurant on the planet.
Drinks and a pub-crawl in Bucharest's old town.
Day 2:
A day tour of Ceausescu's Bucharest! No trip to Romania would be worth its salt unless we went and looked at everything and anything Ceausescu related, the don of Eastern Bloc extreme. We will do a local walking tour, seeing all the must see sites from "revolutionary" times such as Parliament Palace (the big palace), Revolutionary Square, and the old centre. We'll even sneak into his final resting place to "pay respects".
We'll stock up on supplies for the Soviet era night train and head to Chisinau, Moldova.
Overnight on the train.
Day 3:
Early morning arrival in Chisinau and transfer to our central hotel.
Check in and catch up on some much needed rest
City walking tour of Chisinau taking in the World War II Memorial and Military Museum.
Central open-air market, a great place for kitsch souvenirs.
Government buildings, parliament, Main Square.
We'll head to one of the cities many parks were we can hire boats out on the lake and take a zip line across the park.
Dinner and drinks downtown
Overnight in Chisinau
Day 4:
We grab breakfast and meet our fixers who will take us into the war torn, breakaway state of Transnistria.
We transfer to Tiraspol, passing Russian border guards and KGB controls, then check into our Soviet era hotel.
After settling in we will head out and explore on a tour of Tiraspol.
Pobedy Park (across the street from the hostel). A chance to ride the rides at the 50's style amusement park!
Walk down October 25th street (the main drag) which has a large billboard of former President Smirnoff (real name) standing with the Presidents of two other Soviet breakaway Republics of South Ossetia and Nagorno-Karabakh.
University of Tiraspol. October 25th St. to City Hall (government). It has a large bust of Lenin for great photos.
Visit Russian Orthodox Church of Tiraspol. Newly renovated with golden domes. Guests can buy inexpensive Russian Icons here. We will go inside – girls must wear a scarf on their head and men must take their hats off.
Statue of Russian General Suvorov.
Old market, a perfect place to buy antiques, war relics and Soviet memorabilia at non-tourist, rock bottom prices.
Visit the Eternal Flame Independence War Memorial.
Visit Parliament, housing the biggest statue of Lenin outside Russia.
Lunch at Andy's Pizza, somewhat of a PMR icon of a restaurant.
Convenient store in the city center with $3 for a bottle of one of the most prized Cognacs in Europe (outside France of course). During Soviet times, this was the brandy.
Pobedy Park. There is a famous 24-hour beer and vodka stall here. A great place for people-watching.
After lunch, we will cross the river on a Soviet barge to the isolated, war torn villages of Kitskani. Here we will visit the stunning monastery, visit the bullet riddled head of Lenin and the Soviet house of culture, we will visit an old Soviet village store that has been left in time to pick up food and drinks.
Head to the WW2 memorial riddled with bullet holes from the recent civil war, dedicated to the Lasi–Kishinev Operation, named after the two major cities, Iași and Chișinău, in the staging area, was a mass Soviet offensive against Nazi forces. Here we will toast to the fallen soldiers.
Return to Tiraspol for dinner and drinks
Overnight at Soviet hotel
Day 5:
Head to Transnistrian second biggest city, Bender.
We stop in the center and see the cheapest outdoor market in Bender, complete with a full old world meat and spices market. It's a perfect opportunity to buy anything you want at old world prices! We continue to the oldest church in Bender, where there are massive weddings every weekend. Right near the church, we view the City hall, still riddled with bullet holes from the Civil War! It was suppression fire against Transnistrian rebel snipers!
We continue to the old Soviet Theater and Lenin Park! We can enter a fully refurbished Theater, now used for modern movies.
We then tour the "Ghost Train Station", after the Civil War almost no trains go there. However, they maintain it immaculately.
Also, we view a real WW2 Soviet Train and war memorial and walk on a high walkway overlooking the entire station!
Visit the old Soviet Amusement park on the riverwalk! Still functioning we can ride the rides unchanged as they were in Soviet Times.
See the HQ of the Transnistria navy! Yes, it's as ridiculous as it sounds!
Now we move on to a Tank Monument to the Civil War with Moldova and after this we have lunch at the Old Soviet themed Communal Cafe.
Visit an ancient Bulgarian village in PMR. Boasting a beautiful WW 2 monument and Soviet Cultural Center with a fantastic Silver Lenin!
Afterwards, we head to the old Soviet Red Army bunkers which go on for hundreds of Kilometers, they have never been mapped!
Visit a former Kolhoz (Soviet Communal Farm) that is now lying abandoned and perfect for Urbex.
Return to Tiraspol
Overnight in Tiraspol
Day 6:
We stop in Grigoriopol to view their Silver Lenin and Monument of Soviet Sorrow, plus we are the only tour group allowed to enter their old Soviet Library and take all the photos we wish. Right after Grigoriopol we stop at a massive Tank Monument on a large hill overlooking the battlefields of W.W.2, with an old Soviet T-34 tank that was found in the Dniester River after the war.
We then go onto Transnistria's third largest city Dubasari, where we visit a surreal place: A HydroElectric Dam controlled by the Russia Army, with a Russian Tank at the front! Right beside it is a beautiful beach where locals sunbathe and we will enjoy a cold beer and discreetly take photos of the dam and the Soldiers/Tank. If time and conditions permit we will also cross into a very isolated enclave that is still a part of Moldova. We must pass the Russian Soldiers to accomplish this! Only our groups have permission! (Also lunch at a traditional Russian kebab Restaurant.)
Visit the central monument to WW2 and the very isolated forgotten Soviet Music College that is still in Operation! It has one of the largest Lenin's in the world and a perfectly intact giant Soviet Emblem. We are given a full tour by the Director himself and listen to private student concerts just for us!
Day 7:
After breakfast, we head to Rîbnița and the very isolated Soviet Nuclear War Survival Bunker! Only 3 were built in the entire world! We Stop in the isolated village of Toshlick to view their intact Soviet Cultural center and monument, with a map of the front line as it was in 1943.
We stop at a fantastic overlook of the Dniester River, including one of the few small islands, with many local fishermen and locals having BBQ parties.
Now we are on our way to Rybnitsa, the third largest city in Transnistria.
We stop and see the Memorial of Soviet Fame Rybnitsa, which is overlooking the biggest Russian Orthodox Church in Rybnitsa. We enter the church and view their relics.
We have lunch in Rybnitsa centre before heading to the Lenin and Cultural Center, including a fantastic Soviet Mural. Then we walk through the Old Ribnita Soviet Park.
We then head to the tour highlight. The isolated old Soviet Nuclear War Survival Bunker (2 of them! Going 13 floors underground).
First, we must cross the massive Ribnita Bridge, protected by Russian Soldiers. We must pass through their checkpoints and into the Moldova DMZ.
Now we move on into the forest and very isolated wasteland. (This is exactly why the Soviets built the Bunker here)
We will pass very isolated villages time forgot, and we are free to stop anywhere along the way for photos. Then we reach our objective and start a drive down a military road built into the deep forest! After some kilometres of difficult driving, we reach a non assuming flat area. This is a deception meant to fool enemies.
We then spend a few hours exploring the 2 Bunkers. We must be careful because the structure if very complicated and deteriorating.
Return to Tiraspol. Celebrate being among the first to ever explore the bunker at 7 Fridays Restaurant!
Overnight in Soroca, the gypsy capital of Transnistria.
Day 8:
After breakfast, we do a tour of Soroca.
Tour of Gypsy Hill filled with some of the craziest looking gypsy mansions you will ever see! We'll see Soroca Fortress, a historic medieval fortress dating from the days of Ștefan cel Mare.
The Thanksgiving Candle is a hilltop monument and chapel with an amazing view of all of Soroca.
A symbolic walk up the many stairs is an acknowledgement of these lands that suffered under many invaders. They fought bravely and managed to keep their language, their culture and traditions.
Return to Chisinau for the afternoon train back to Bucharest.
Day 9:
6:30am arrival in Bucharest
End of tour.
We were the first to open up Transnistria and by now, experts in the country! Get in touch with us to visit it!
About Post Author
.