Hamhung is the capital of South Hamgyong Province and the second biggest city in the DPRK with a population of approximately 800,000. The city serves as an important industrial center and port on the east coast of the DPRK.
Being an 8-hour drive away from Pyongyang, this area of the DPRK is seldom visited by tourists. However, it is certainly worth the effort once you get there! Full of friendly curious locals, Hamhung will provide you with a great look into the industrial world of the DPRK as well as show off the country's world-class beaches.
What to see in Hamhung?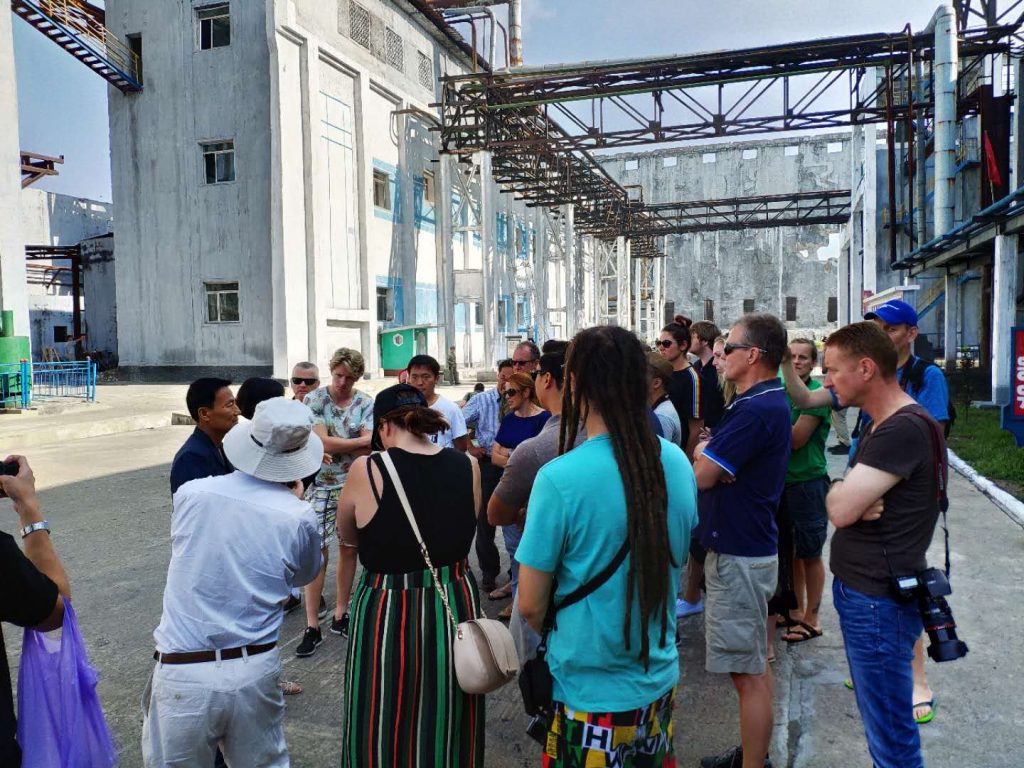 Hungnam Fertilizer Factory – A large chemical plant producing various kinds of industrial-grade fertilizers for use within in the DPRK. The plant also featured a monument to Chinese premier Zhou Enlai to commemorate his contributions to the plant.
Hamhung Grand Theater – The DPRK's largest theatre located on the edges of the cities central square.
Hamhung Central Square – Center of Hamhung city featuring two statues of the DPRK Leadership.
Pujon Highlands – Located about 3 hours northeast of the city. The Pujon highlands have long been considered "One of the Eight Great sights of Korea" in no small part due to the Pujon stone river which is one of the countries most beautiful sights. This site is also a great place to dive further into the history of the colonial period in Korea as the site was used as a base for Anti-Japanese guerilla fighters.
Ancient Home of Ri Song Gye – Home of the first king of the RI Dynasty Ri Song Gye. There is a traditional hall and pavilion to explore
Tongbong Cooperative farm – A chance to see rural farmers at work in the DPRK. Take a look at their machinery, see inside their homes, and if you are lucky, attend a class at a local nursery.
South Hamgyong History Museum – A Museum dedicated to the history of South Hamgyong province
Hotels in Hamhung?
Majon Deluxe Hotel – Opened in 2009 this is hotel is apart of the DPRK's latest trend of luxury hotels. With 108 rooms and located on pristine beach real estate, this hotel is the most luxurious option for exploring the reason. The hotel is also equipped with a swimming pool, games room, table tennis, billiards, bowling alley and a bar.
Majon Beach Guesthouse – Located close to the above mentioned Majon Hotel, this is a lower level of accommodation, but still quite comfortable. Featuring beach chalets with heated floors this is a more authentic experience that we prefer at YPT — also equipped with a bar, karaoke room and a bookshop. Also perfect for early morning swims.
Sunhungsan Hotel – Located in central Hamhung and not often frequented by foreigners. Rooms are clean and basic with limited running water.
Hamhung in 2022
While formerly one of the biggest cities for NGO's in North Korea pretty much all left at the outset of the pandemic. This has obviously affected the economy of the city, as has the complete suspension of tourism to the city.
Currently Hamhung remains closed to the outside world, as does the rest of the country, from our friends inside the DPRK we have garnered that life has largely continued as normal and as far as we are aware at least there has at least not been any Covid outbreaks….
How to Visit?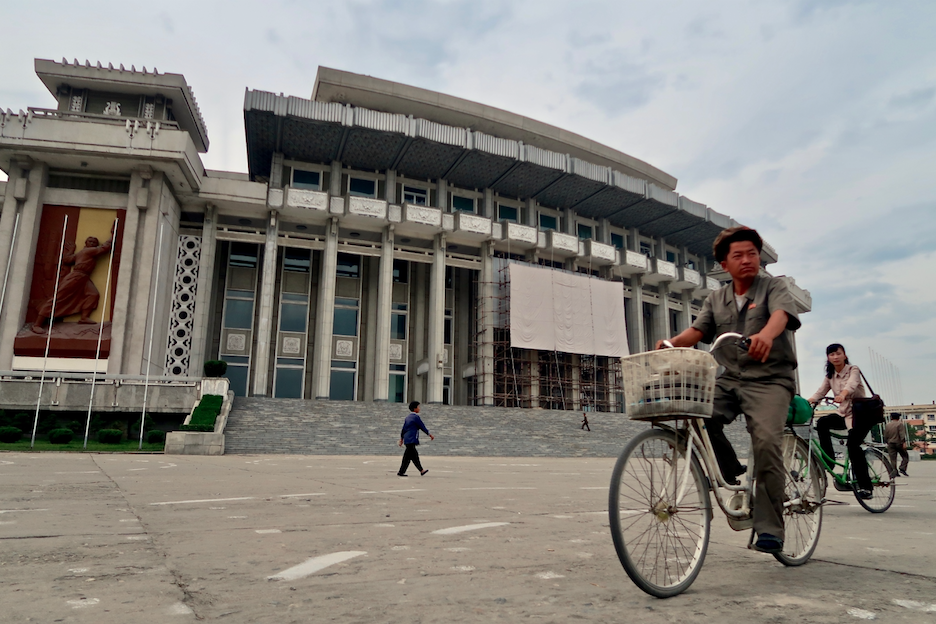 It was not all that long ago that Hamhung was for all intents closed to tourism, but thankfully now the city is very much open. Alas it is quite far out, so not all that many tours run to the city.
Hamhung being an off the beaten path location is not featured on most of our group tours to North Korea, but is however a staple on our annual September "Unseen DPRK Tour" which gets you way off the beaten path. Hamhung is very much a highlight of this trip.
Hamhung is also famous for its variation of the "cold noodle" sensation, which you can read about here.
Can you visit Hamhung in 2023?
As things stand, no you cannot, although this may change if and when North Korea reopens. Ths big issue here though is that Hamhung was one of the last cities to open to tourism, so may well return to being a closed city, at least in the short term. For now at least all we can do is wait…
It is also possible to arrange Independent travel to Hamhung at any time with one of our independent tours. Contact us for more information about visiting this hidden gem of a city in the DPRK.
About Post Author
.