Iran is getting more and more tourists and rightfully so! It is a gorgeous and ancient country with formidable people which bring hospitality to the next level, truly! Most people nowadays can get a visa for Iran on arrival and the procedure is quite simple. For three nationalities however, things are a tad more difficult. Those nationalities are Canadians, British and Americans. In the last part of our series about getting a visa for Iran, we'll look if getting an Iranian visa in Canada is possible.
The embassy of Iran in Ottawa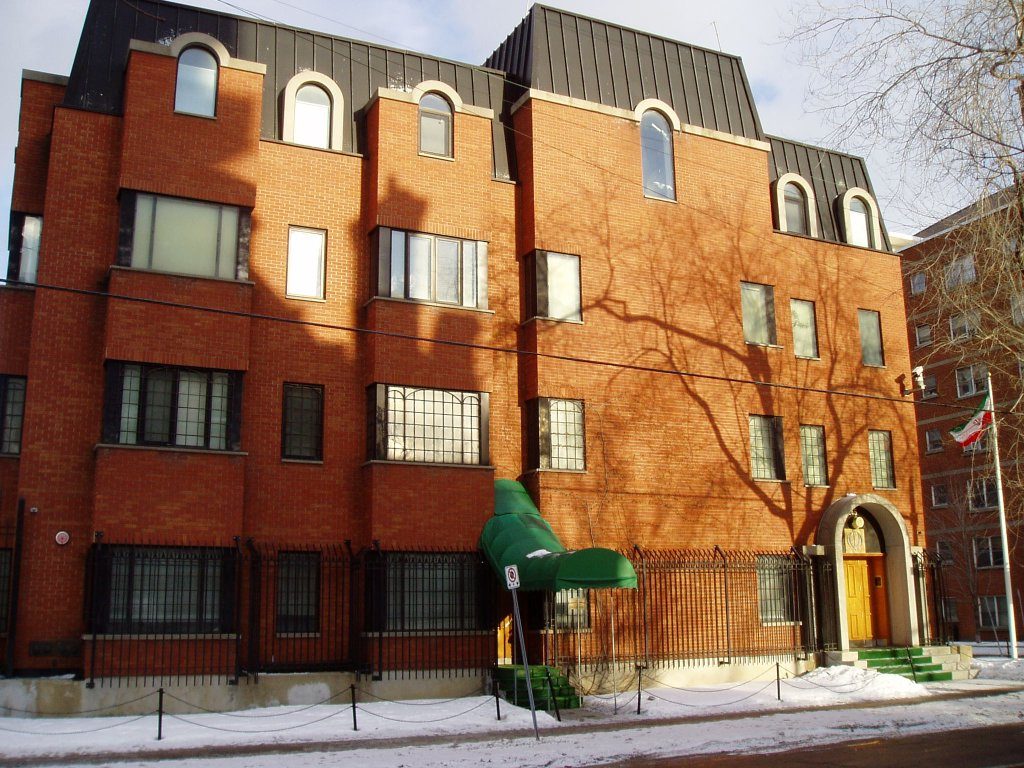 While there used to be an Iranian Embassy in Canada, located in Ottawa at the 245 Metcalfe Street, the Iranian diplomats that were in it were expelled in 2012 and since then, Iran and Canada do not have a diplomatic relationship. The embassy is still there and you can still spot the flag of Iran flying, but if you knock on the door, nobody will come and open it. Prime Minister Trudeau has expressed that Canada is willing to reopen its embassy in Tehran, which was also closed, but no action has been taken at the moment of writing. Affairs of Canadians in Iran are handled by the Italian embassy in Tehran but, however, there is no way for Canadians to get an Iranian visa in Canada. This does not mean that Canadians cannot get a visa for Iran
How can Canadians get a visa for Iran, then?
Canadians are still free to apply for a visa to Iran in most other embassies of Iran around the world. For most, the easiest way will surely be to apply, even by mail, at the Iranian Affairs Sections of the Pakistan Embassy in Washington DC, USA. In order to do that, please read our guide to applying for an Iranian visa in the USA.
In order to get a visa for Iran, Canadians need to first get an authorization code. This authorization code (also called Letter of Invitation or Visa Code) is linked to an embassy and for Canadians, can only be obtained through booking a tour. Luckily, YPT offers numerous tours to Iran. Once you book a tour with us, just specify at which embassy you plan to apply and we'll send you an authorization code for that specific embassy. Please note that you should apply at least three months before your tour and also that you need to be able to reach that embassy within a month of your visa code's issuance, as they expire.
With this visa code in hand, you are now ready to call or visit the embassy of your choice to get their own application form. Along with this application form, you'll certainly need
Local currency to pay for the visa
Two visa type photos
Your passport
Each embassy of Iran has a different way of dealing with visa applications, but you can find how to apply in Washington DC as well as in London, here on our website. The good news is that Canadians can apply there just like local citizens would. Another frequent choice is Istanbul.
While it is somewhat trickier for Canadians to apply for a visa to Iran than most other nationalities, the process is still not so difficult and with enough planning can be done. Iran is a wonderful country and the efforts you'll put in now will be greatly rewarded!
About Post Author
.