So during 2018 I've been noticing a lot of new locally made North Korean products hitting the shelves of markets and selected department stores throughout Pyongyang. From cereals to home furnitures,some products can be a hit & miss while others can bring you some great value for their simple quality. Allow this blog to be the first of many reviews of what we find in North Korea, take back to China and give it a quick and easy review.

Allow me to introduce to you the first, North Korean Breakfast Cereal! I've chosen this one because this is very new to the market and I'm a massive cereal fan which also means I'm super lazy in the morning so don't be expecting an omelette from me.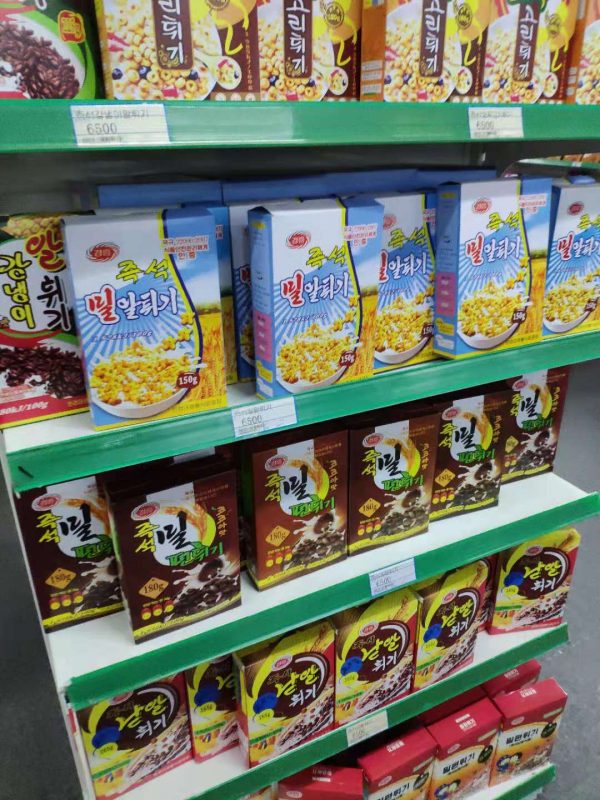 Introducing Corn Circle Rings! Pretty self-explanatory. Sold for 6500 DPRK Won which is about 80 US cents. They were bought at Kwangbok Department Store, which you can visit on most of our tours of Pyongyang.
What I love most about this cereal is that has instructions on how to prepare it. I'm fairly certain it's the only instructions I've ever found on any cereal boxes ever. From a rough translation from Korean to English it says:
Pour 30g of cereal (half a bowl) into bowl
Pour fresh milk or soybean curd and eat straight away
You can also add fruits to enhance flavour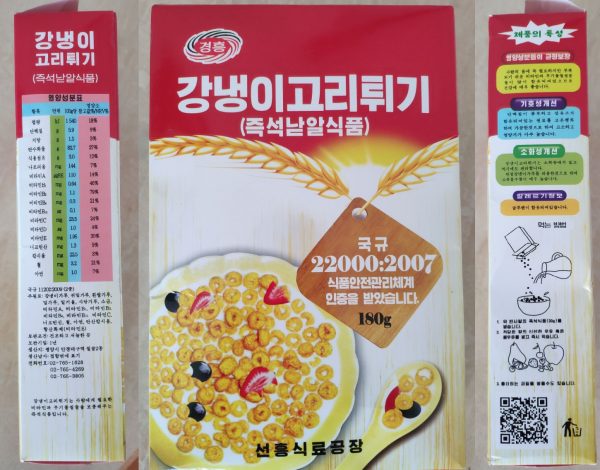 I followed steps 1 and 2 because I didn't want step 3 to get too much in the way of the original recipe. So I gave it a go on what better than a Monday morning. The verdict is in!
Crunchiness: 5/5 – from my previous experience with North Korean made crisps/chips they tend to lose a lot of their crunchiness from poor packaging. However! This was super crunchy. Totally impressed.
Flavour: 3/5 – it's a breakfast cereal made from corn. I can't really expect too much on that one. As Forrest Gump said, "simple is as simple does". I'd definitely follow through Step 3 to bring this score up to a 3.5, whatever that means!
Box art: 4/5 – one of the most impressive box arts I've seen on a North Korean product. The cardboard material is quite high and definitely a lot more colour than what I've usually seen. Nice work!
Overall: 4/5 – I would actually buy this again. Cereal like this in China can cost up to $5USD and there's not much difference from this to the imported ones from Germany, England, Czech or a country that no longer exists but somehow still makes breakfast cereal.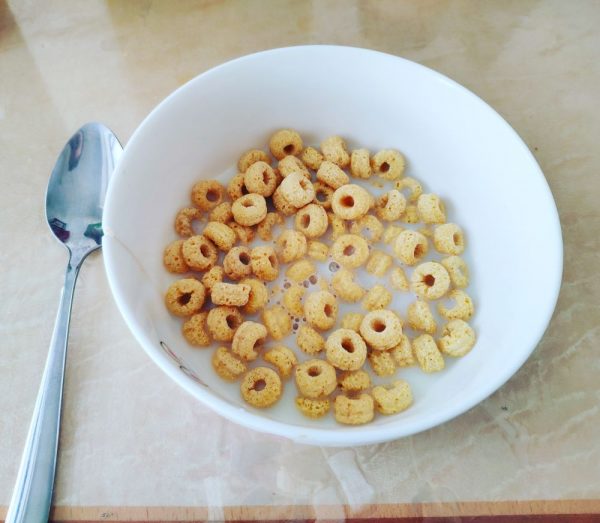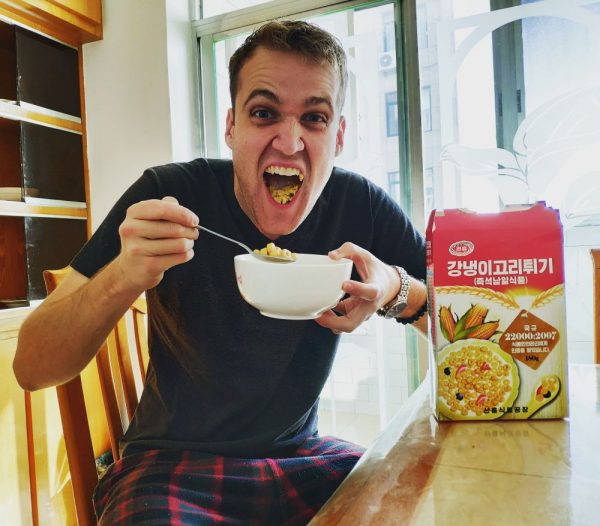 About Post Author
.