You've decided that you'd like to travel to North Korea. You've booked your flights, your visa is in hand, and your trip is secured with the sine qua non of DPRK travel, Young Pioneer Tours. All you need to do is get your clock set for North Korea time.
What is North Korea's time zone?
The time zone of North Korea is known as 'Pyongyang Time' (PT), or, if you wanna get really jazzy, 'Standard Time of the Democratic People's Republic of Korea ('STOTDPRK', to coin a phrase). This is the same time zone as that of the DPRK's neighbours to the south, which is UTC+9. UTC, or Universal Time Coordinated, is the more politically correct way of saying Greenwich Mean Time (GMT).
The fraught history of the North Korean demi-heure
Until around 1912 – at which time Korea was occupied by Japan – the whole Korean peninsula was set at UTC+8.30, half an hour ahead of China and half an hour behind Japan. This did not fit with Japanese colonial ambitions, alas, and Korea was brought in line with its Nipponese overlords and moved to UTC+9.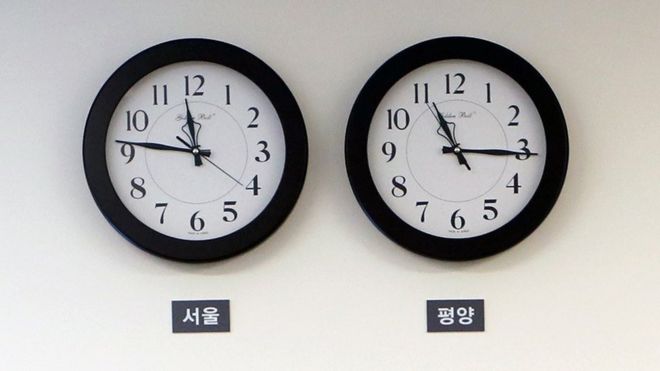 South Korea readopted the unconventional split-hour approach again from 1954-1961, until realising it was kind of a pain to have to constantly add/subtract 30 minutes from everything on an international scale.
Not to be outdone, North Korea followed suit 54 years later and returned to the split-hour game. Much like their Southern brethren, they eventually concluded that the half-hour asynchronicity was more than it was worth, and they returned to the UTC status quo in 2018.
For the sake of simplicity (if it can be described as such), it's simply easiest to remember that the two Koreas are basically in the same time zone as Japan.
If history has taught us anything, though, it's that we are only a Korean half-hour away from that changing…
.