Hello Dear Reader, Matt here. I'm always on the look out for new DPRK-produced products or interesting little tid-bits while travelling in North Korea. While there's a load of wonderful souvenirs from hand-painted propaganda posters to DPRK national sports team tracksuits, here's my list of 10 oddities that got my attention in the last month.
New postcard commemorating the recent north-south summit talks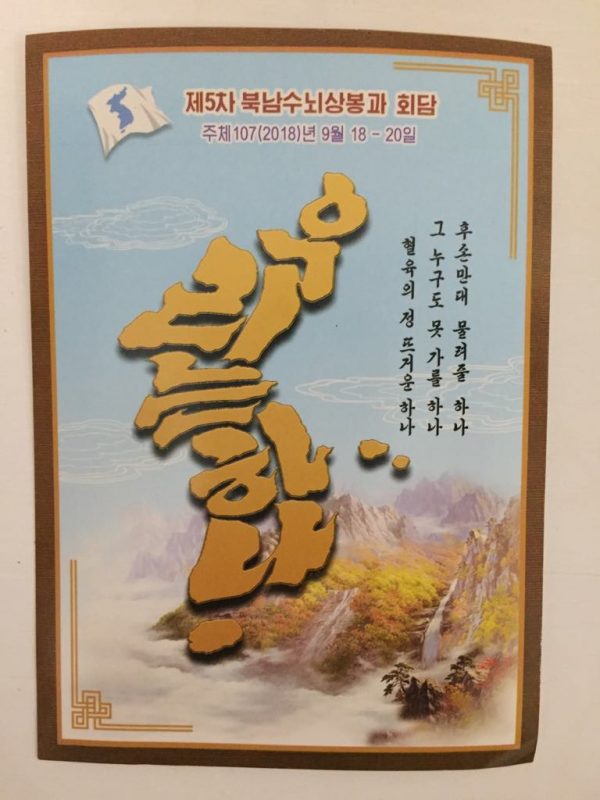 Commemorating the fifth round of north-south summit meeting and talks from September 18-20th 2018, this postcard reads "We are one" in the shape of the Korean Peninsula. A positive message of hope and a drastic change from the anti-U.S. propaganda that's been removed from all shops over the last few months. Found at the Gift Shop at the DMZ.
Taedonggang Apple & Pear Cider / Liquor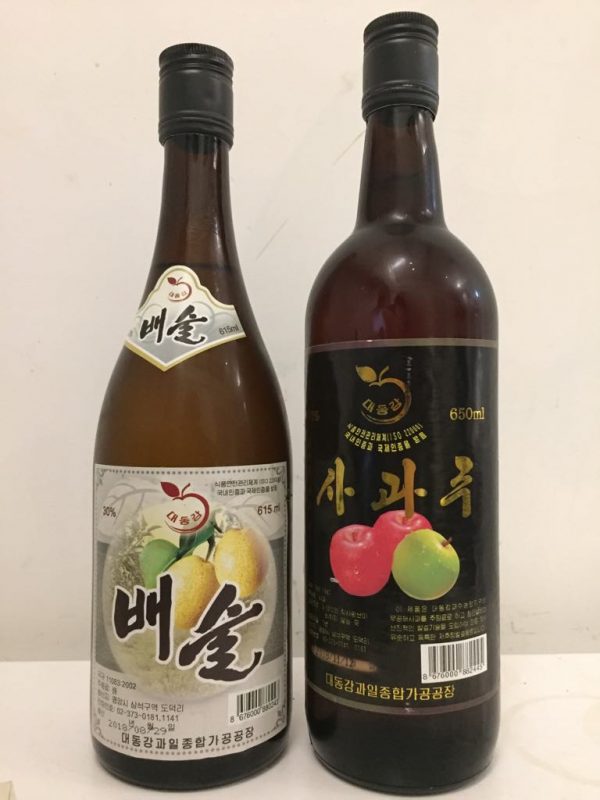 Anyone who's travelled to North Korea would be familiar with the country's most popular Taedonggang beer. What caught my eye recently were two bottles of Taedonggang produced apple cider at 12% and a pear liquor coming in at 30%. Both going for around 1 euro a bottle. Found at Kwangbok Department Store, Pyongyang.
North Korean-made breakfast cereals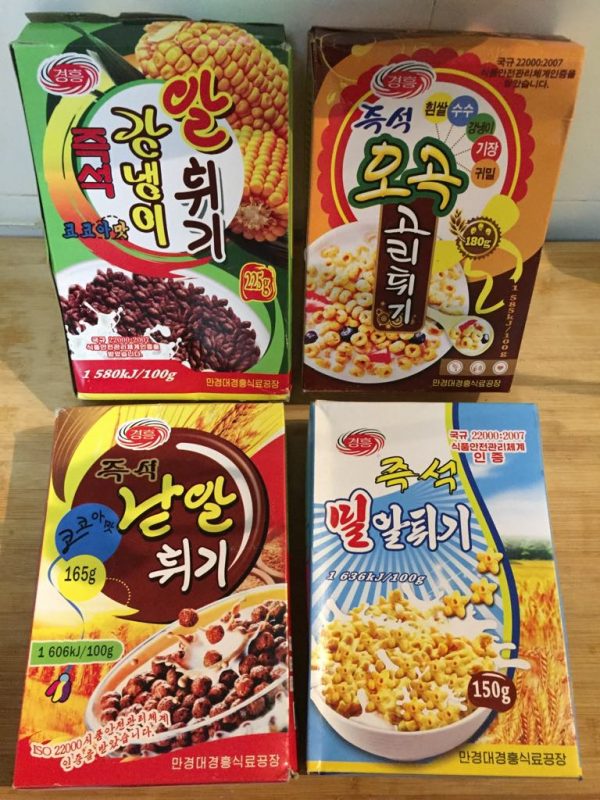 With YPT's Rowan recently trialling this newly produced breakfast cereal, I, of course, had to purchase four varieties of North Korea's answer to Coco Pops and Honey O's. Coming in at approximately 60 cents a box, this cereal is an absolute bargain. Found at Kwangbok Department Store, Pyongyang.
North Korean hemp socks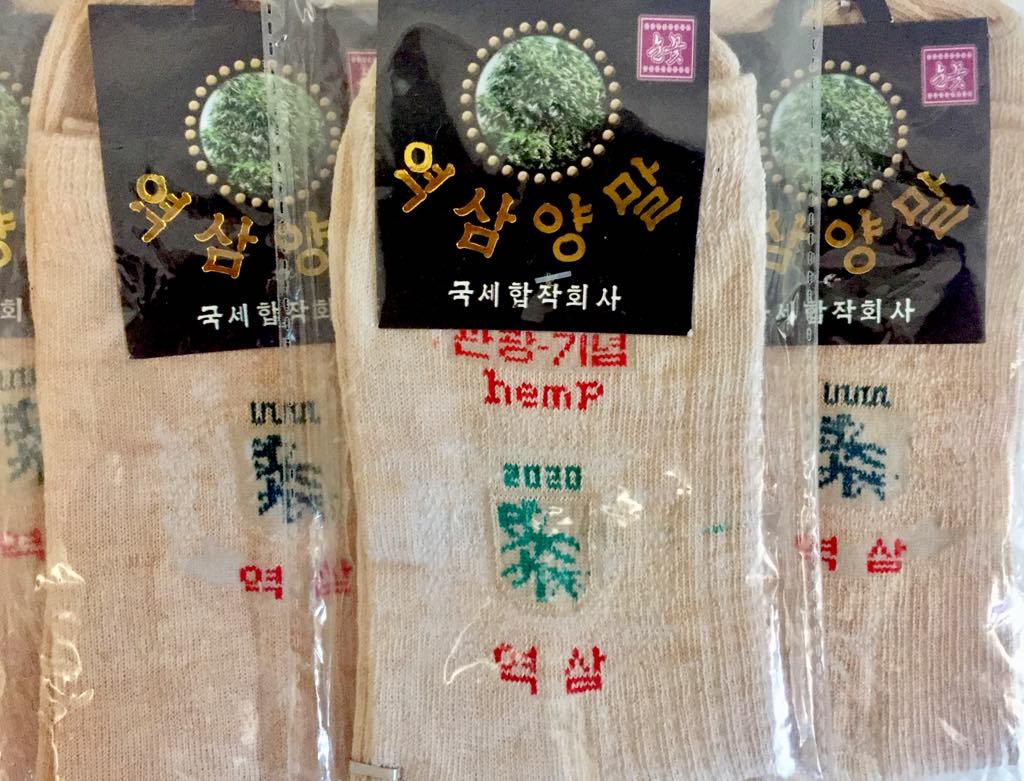 One of my favourite purchases of late. It doesn't get much more novelty than North Korean hemp socks. I particularly love the little hemp leaves stitched into the upper sock. They're pretty damn comfy too.
North Korean-made udon instant noodles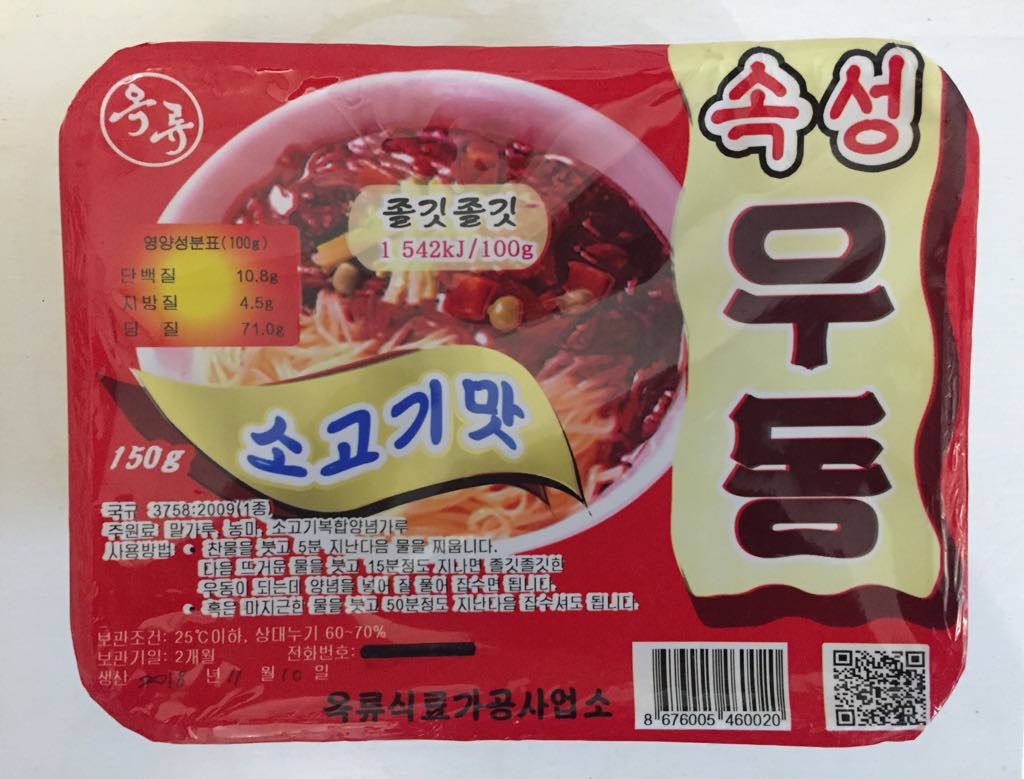 Perfect for the long train ride from Pyongyang to Beijing, these beef-flavoured instant udon noodles are rather bland but do the trick. At 30 cents a box you can't go wrong, really. Found at Kwangbok Department Store, Pyongyang.
North Korean-made isotonic sports Drinks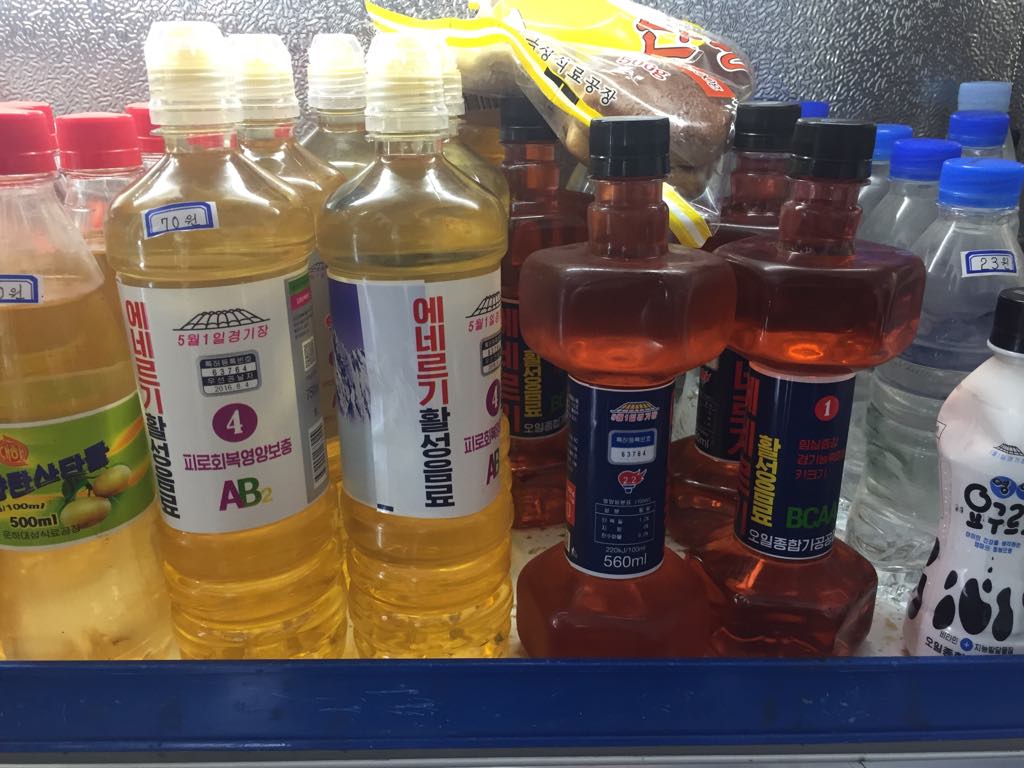 Around the time of the Pyongyang Marathon I spotted these Gatorade-esque iso-tonic sports drinks, but was recently impressed by the dumbbell shaped drink bottles that can be filled with sand and used as actual dumbbells once finished. There's a few varieties of these sports drinks, each containing different minerals and vitamins. Found at the Pyeonghwa Motors Showroom, Pyongyang.
Chilbosan Pine Mushrooms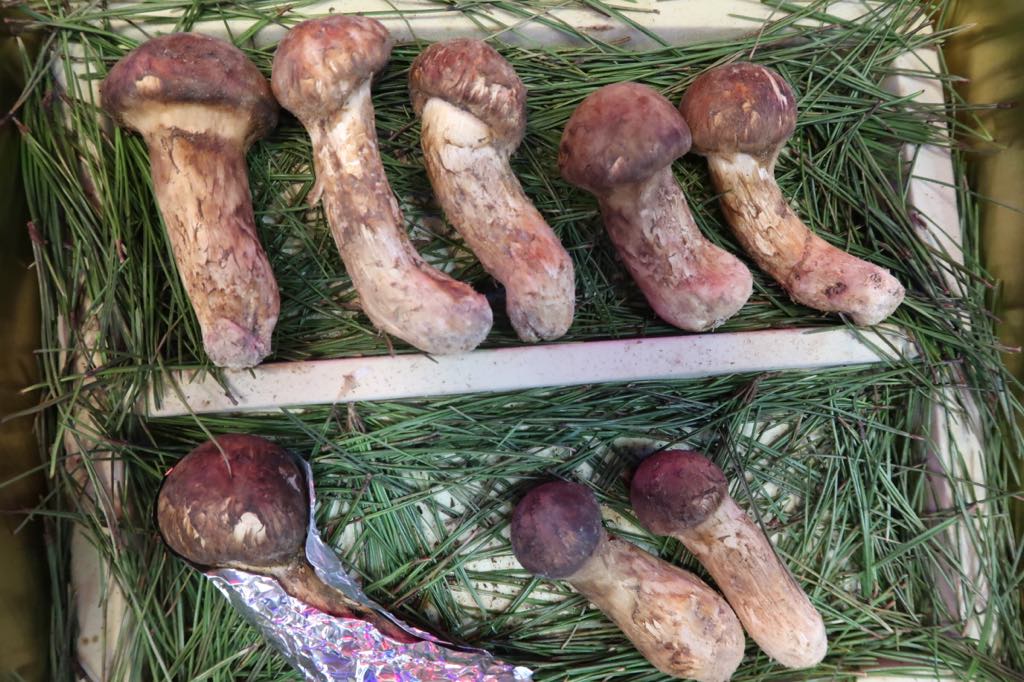 Having just come out of mushroom season, it's been reported that Marshall Kim Jong Un presented President Moon Jae-in with 2 tonnes of pine mushrooms from the Chilbosan region in North Hamgyong Province – a delicacy akin to truffles valued at 1.83 million dollars. These mushrooms were seen being spruiked at a particular Pyongyang restaurant going for 35 RMB a 'shroom, said to possess a multitude of health benefits. Found at KITC #1 Restaurant, Pyongyang.
Canned North Korea food stuffs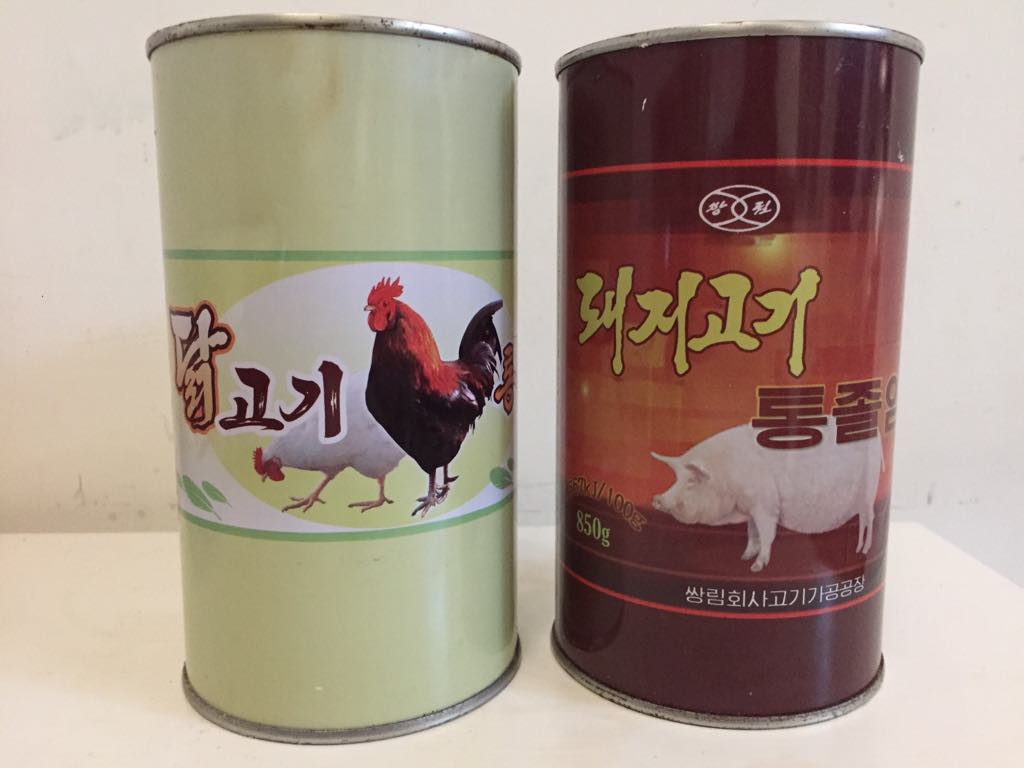 I absolutely love the no-fuss, utilitarian design of these pork and chicken cans. Classic nostalgic socialist graphic design. Yet to be opened and I'd be lying if I wasn't slightly scared by the contents inside. Found at the Koryo Hotel Supermarket for approximately 3 euros a piece.
Konsol Cigarettes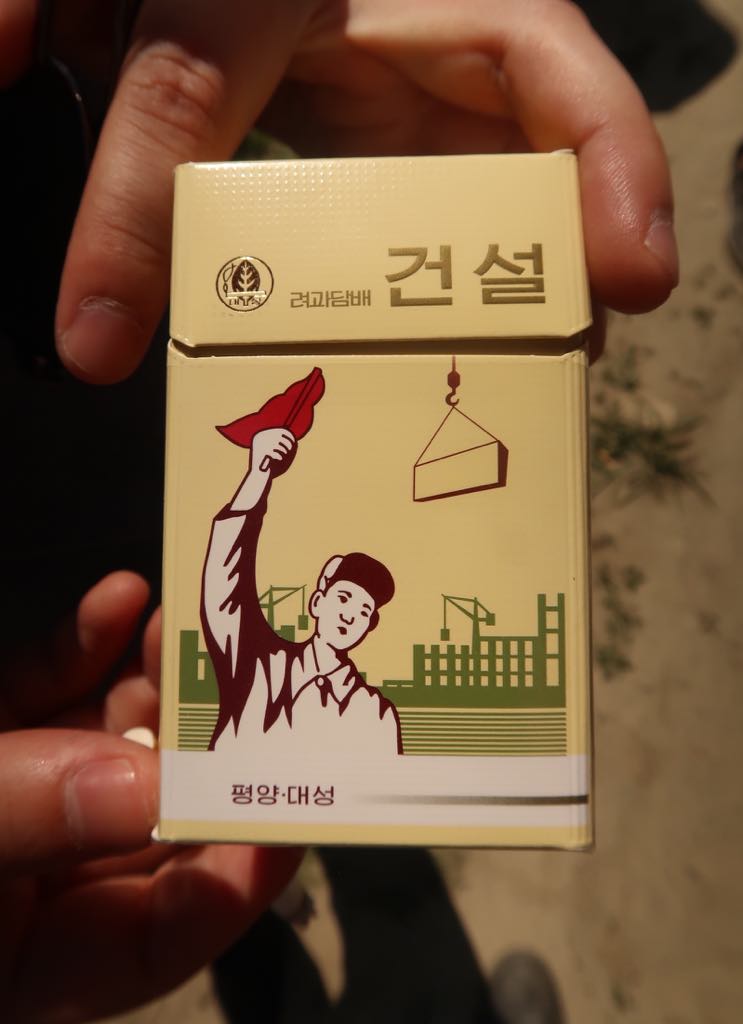 North Korea has no shortage of interesting and kitsch cigarette designs, notably missing the health risks and gruesome imagery in place of eye-catching artwork. This particular packet caught my eye as the particular Korean smoking them informed me they're allegedly the oldest and first brand of cigarettes that hit the DPRK market around 70 years ago, with the packaging barely having changed. I was told the meaning translates to "construction," however a quick Google translate with a South Korean dictionary translates to something else… Which brings me to:
North Korea Viagra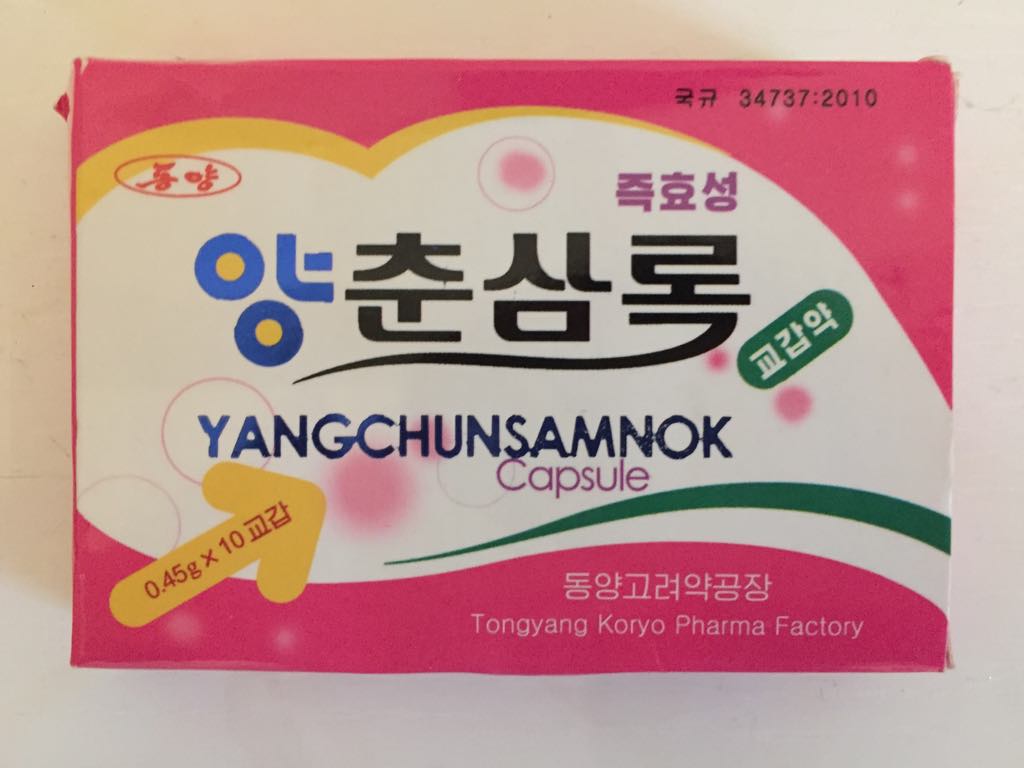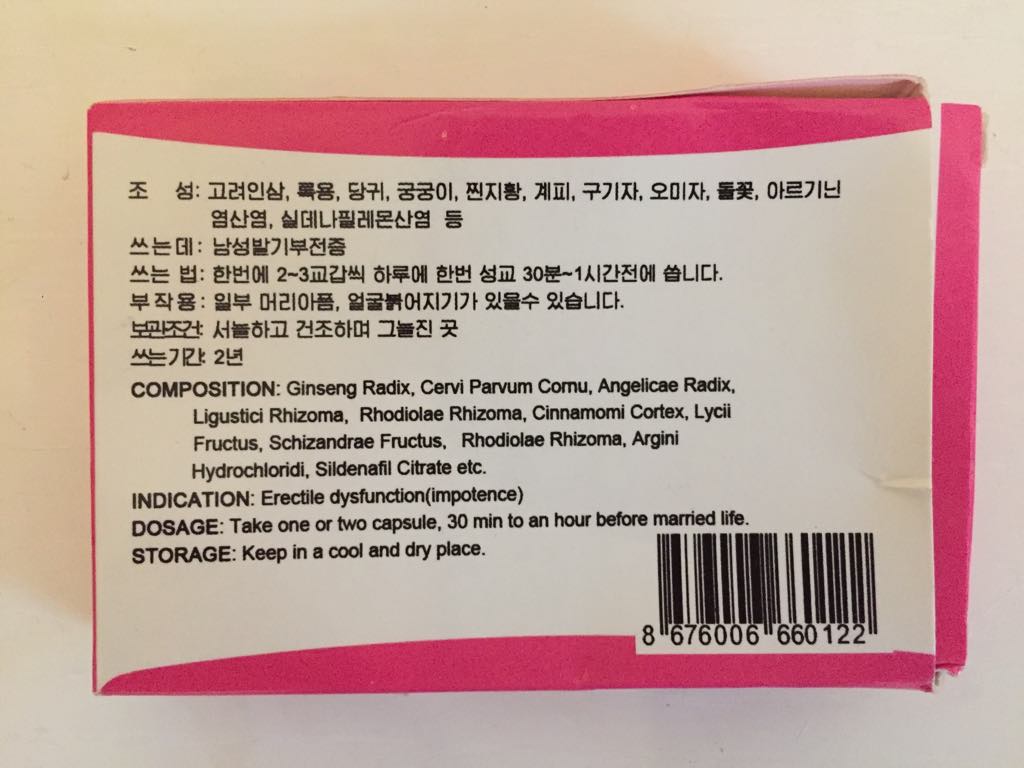 Okay, getting my mind out of the gutter, this has been a novelty souvenir for tourists for a while now: North Korean Viagra. I particular enjoy the directions of "take one or two capsules 30 min to an hour before married life." Yet to trial these as I'm unfortunately not married. Found at the Pharmacy at Kwangbok Department Store.
Been to North Korea and found some interesting oddities of your own? We want to hear about them! Post your found oddities in the comments.
About Post Author
.