Mt Kuwol
Mt Kuwol (구월산) is a mountain range located on the west coast of the DPRK in South Hwanghae province and is one of the six famous mountains of Korea. The region covers a total area of 110 square kilometres and it is affectionately known to local Koreans as Hwanghae provinces own version of Mt. Kumgang.
Mt Kuwol being on the west coast of the country provides a different type of experience and scenery, then some of the more frequently visited Mountain Ranges on the tourist trail on the East Coast such as Mt Kumgang, Mt Paektu or even Mt Chilbo.
Not currently visited by many foreign tourists, the fact that it is within close range to Pyongyang and Nampo and the rolling hills dotted coniferous trees have made it a trendy place for Domestic North Korean Tourists to visit to escape city life and a great place for foreign tourists to get off the beaten path.
How to Get to Mt Kuwol?
Mt Kuwol is located about 100 Kilometers away from the Capital Pyongyang. The most common way for tourists to access the Mt Kuwol region is to first go to Nampo and cross the West Sea Barrage.
After visiting Mt Kuwol Sinchon County which is home to the Museum of American War Atrocities, Sariwon City or Haeju City are all easily accessible as a next stopping point.
Visiting Mt Kuwol
Mt Kuwol is not often visited on our group tours to North Korea due to its limited tourist infrastructure and the time it takes to get there versus time available on most tours.
If taking part in an Independent Tour to North Korea, it is entirely possible to arrange a visit here, and the easiest way to explore the area is either by hiking or by bicycle. Mt Kuwol officially has 89 peaks, with the highest being at 854 meters above sea level. There are a variety of hiking/biking routes that range from beginner-intermediate.
The main reason for visiting here is, of course, the natural scenery, but the area also offers a few historical sites of note including Kuwolsan Fort, Samsong Temple, Woljong Temple and Tomb No. 3 in Anak County.
Sansong Revolutionary Site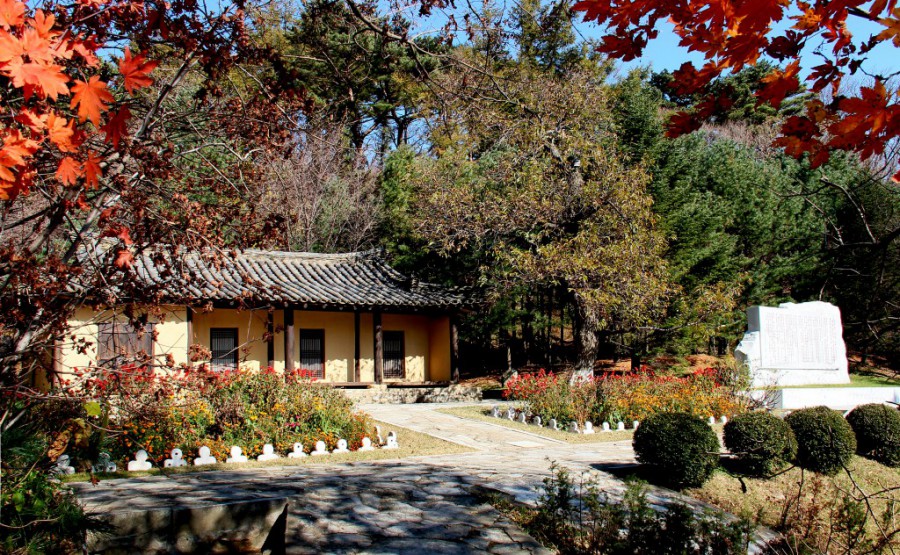 Famous for the visit of Kim Hyon Jik, Kim Il Sung's Father t who to the site in 1921 to lead the meeting of the provincial representatives of anti-Japanese organizations and military training of organization members.
Woljong Temple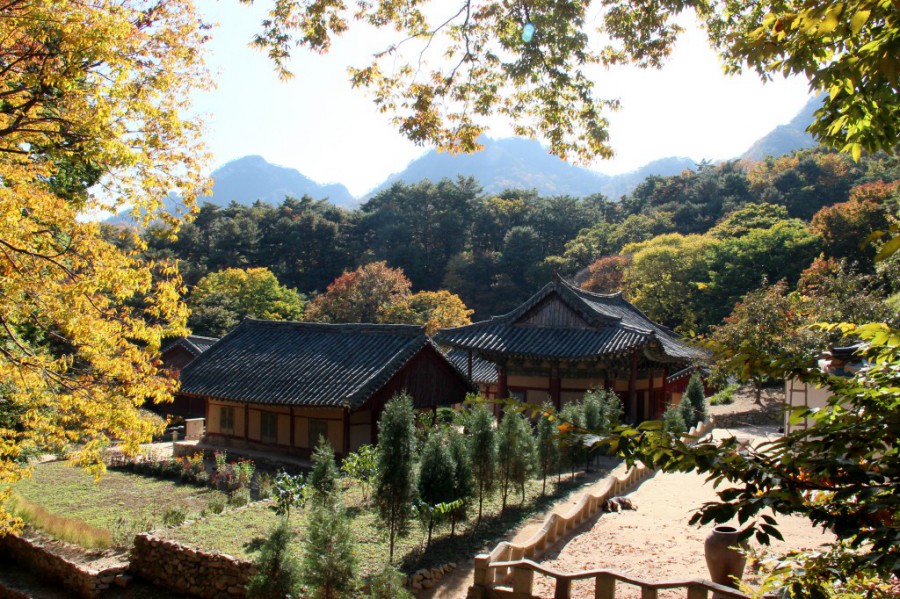 A historic Buddhist temple which was built against the Asa Peak during the Koguryo dynasty.
Samsong Temple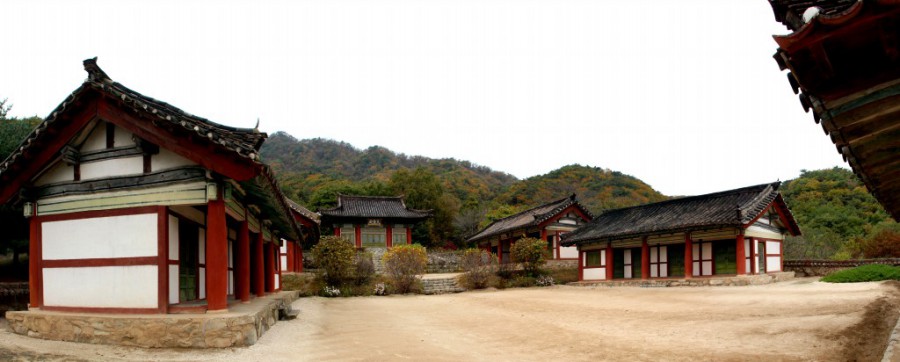 Samsong Temple was built at the end of the Koryo dynasty to hold memorial services for King Tangun.
Tomb No. 3 in Anak County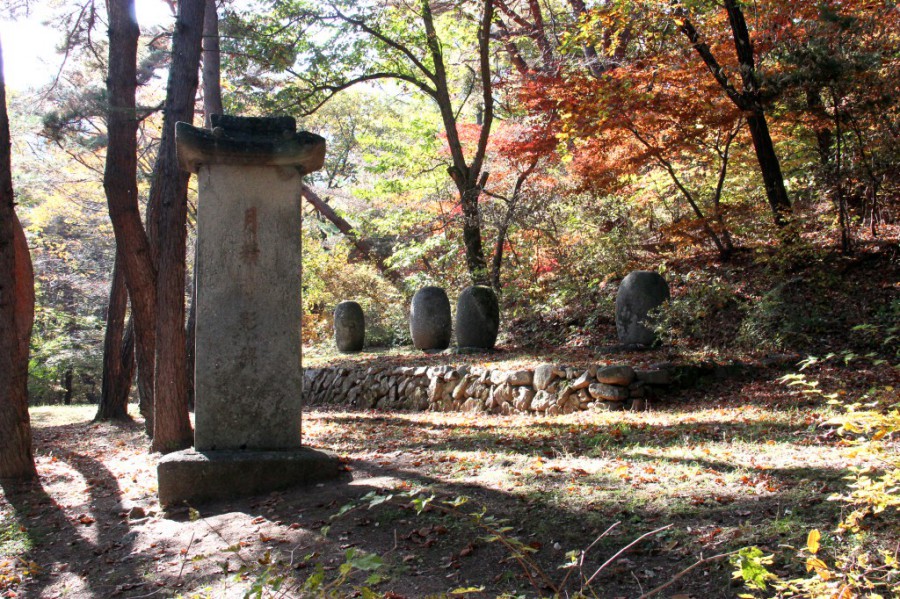 Tomb 3 in Anak County is King Kongukwon's Mausoleum and apart of a larger Complex of Koguryeo Tombs that in 2004 became the first UNESCO World Heritage site in the DPRK.
Kuwolsan Fort
Kuwolsan fort was built in the Koguryo dynasty to prevent foreign invasions. It measures 5.23 km and it is 3.5 – 5.2 m high. There is not much is left here, but for people interested in the Koguryo Dynasty it is worth a visit.
If you are interested in visiting Mt Kuwol please click here to get in touch with us.
About Post Author
.