Visiting Papua New Guinea for the Mt Hagen festival? Here are a few tips and what to do and what to expect.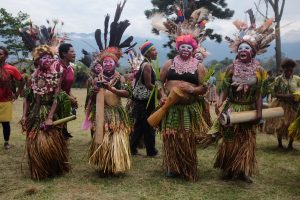 Go early!
Get the two-day pass and make sure you get there for about 9 am. The benefit of this is you'll get access to the hundreds of tribes as they prepare for the show. It's a sort of "behind the scenes" insight as participants prepare their dress and face paint. As foreigners, you get VIP access so go early before the other busloads of tours show up.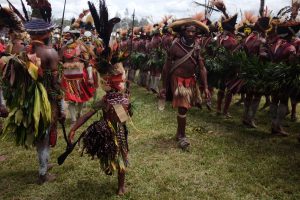 Bring food and water!
There are no shops or restaurants, so bring plenty of water and snacks as you'll likely be there from 9 am – 2 pm.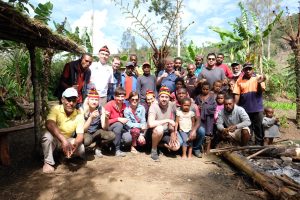 Bring a hat and wear sunscreen!
While Papua New Guinea isn't the hottest place in the world, the equatorial sun is extremely strong. Wear a hat and slop on factor 50 because there's nowhere to escape the rays here.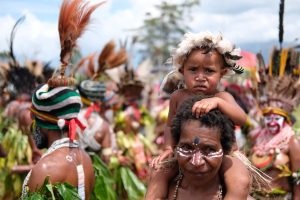 Get extra batteries and SD cards for your camera!
If you point your camera anywhere here you'll get a great photo. Prepare to take thousands of shots so make sure your camera has enough juice to last a whole day of shooting. The locals are incredibly receptive of having their photo taken so it really is a photographers dream here.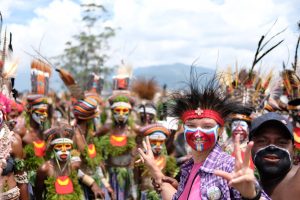 Get all your PNG souvenirs here!
There are not a lot of opportunities to get good quality locally made crafts in Papua New Guinea. At the Mt Hagen festival, however, there is a good selection. You can get anything from bags to paintings to wood carvings here at a fair price.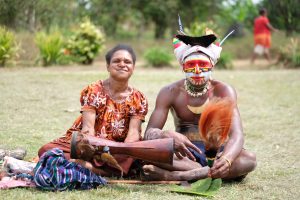 Join in and have fun!
Don't spend the whole day witnessing this spectacle from behind your camera viewfinder. Feel free to join with the tribes as they show off their traditional dance moves. Don't be shy, they're very welcoming people who are keen to chat with tourists and bust a few moves!
This is truly a unique event in a unique place. It only happens once a year – the third weekend of August to be exact so check out YPT's itinerary for next year here and book early to secure your spot to this incredible event.
About Post Author
.