Riding a Soviet-era Mil-Mi 17 helicopter over Pyongyang. Never thought I'd be ticking this one off the bucket list, but here we are!
Seeing the capital of Pyongyang from the top of the Juche Tower is one thing, but seeing the northern rural areas of Pyongyang transform from frozen farmyards and rice fields into the outer suburbs and finally into Pyongyang's "CBD" gives a whole new perspective to the city.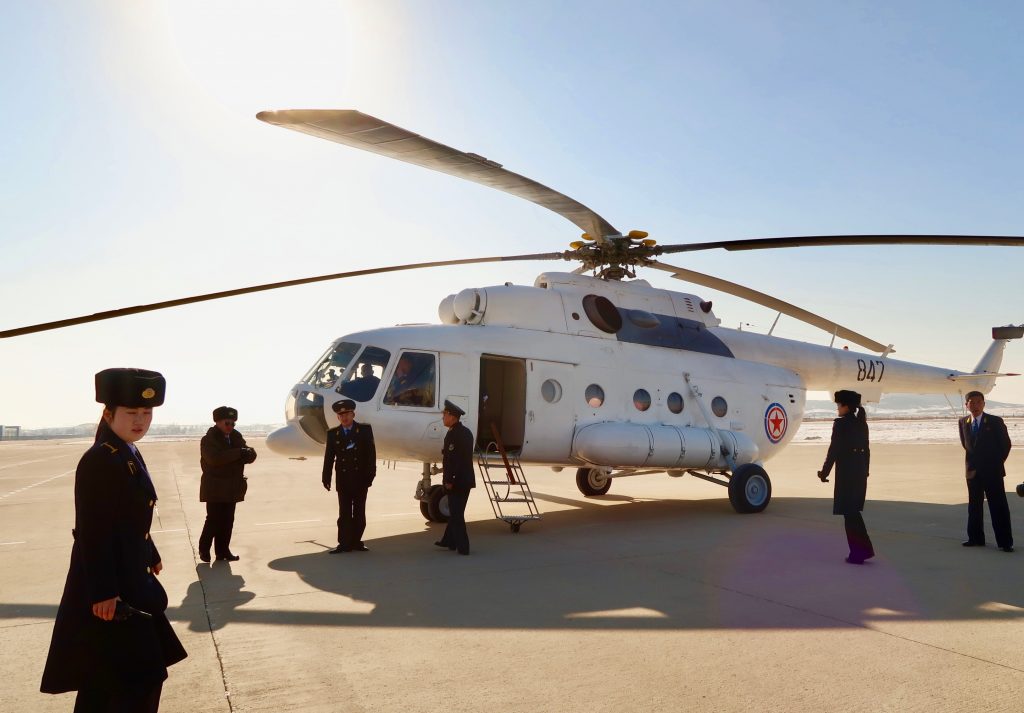 ---
After being flattened during the Korean War, Pyongyang was painstakingly rebuilt and planned to the smallest detail. With most of Pyongyang's streets built in an orderly grid from north to south and east-west, with wide streets and impressive monuments dotted over the horizon, seeing the city from above really gives scope to how meticulously planned Pyongyang was post-war.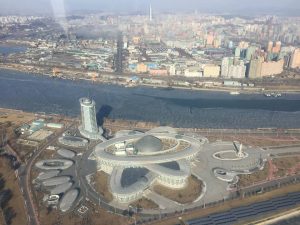 The splattering of pastel techni-coloured apartment blocks have never looked more like the elaborate Lego-block cities I used to build as a child. From the original Socialist Classicism architecture, to the newer futurist architecture of Mirae Future Scientist Steet and Ryomyong Streets, built in 2015 and 2017, respectively, seeing a bird's eye view of Pyongyang gives a whole new perspective to how Pyongyang has developed over the decades. Not to mention the sheer size of seeing monuments such as the Juche Tower, or May Day Stadium to scale against the rest of the city.
"The splattering of pastel techni-colored apartment blocks have never looked more like the elaborate Lego-block cities I used to build as a child."

Having been architecturally designed to be viewed from above, a personal highlight for me was seeing the Sci-tech Centre, designed as an atom with its solar paneled nucleus centre and surrounding hotel and features representing electrons. A truly impressive design.
Following our successful landing (!) it's off to the Pyongyang International Airport for an equally surreal lunch at the 'European Restaurant,' serving Pyongyang's take on a broad range of European food including steak, pizza and a fairly legit espresso.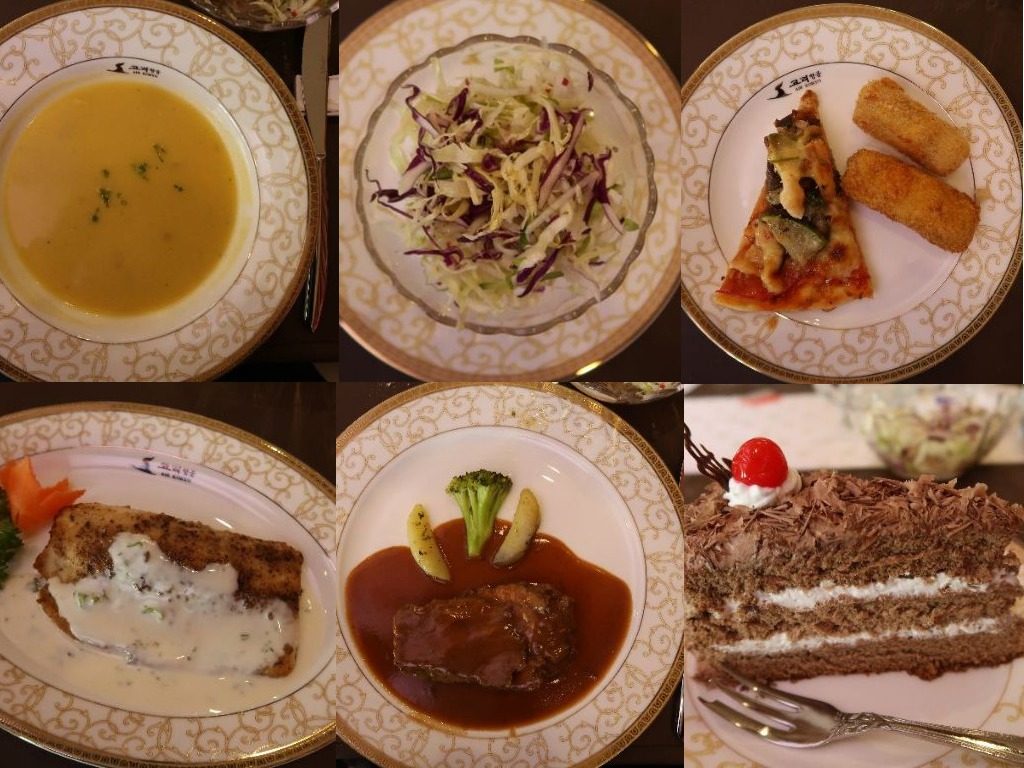 After lunch, it's time to explore the airport. With Terminal 1 renovated in 2016 and Terminal 2 renovated in 2015, exploring an empty Pyongyang Airport is an experience in itself. The airport features coffee shops, bars, restaurants, local smartphone stores and a duty-free store.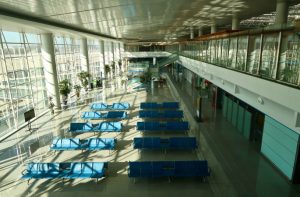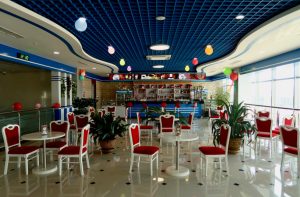 With minimal flights coming in from Beijing, Shenyang, Shanghai and Vladivostok, there's a quietness to the airport unlike anywhere you're likely to experience anywhere else in the world. I even got chatting with one of the bar staff and held an impromptu classic cocktail-making class, harking back to my old days as a bartender.
So, if you're ever waiting for that connecting flight out of Pyongyang, head up to the bar on the second level and order a negroni. Tell 'em Matt sent ya.
---
Want to experience a 40-minute joyride over Pyongyang in a Soviet-era Mil-Mi 17 helicopter yourself? Book a place on our Kim Il Sung Birthday Tour or New Years Eve tour in 2018!
About Post Author
.