Tuvalu might be one of the most remote, least visited and sparsely populated places on earth, but it has an extremely interesting geography! The capital "island" rather than city is Funafuti, and it has 7 other populated islands (as represented by the 8 stars on the flag) as well as numerous other islets and atolls.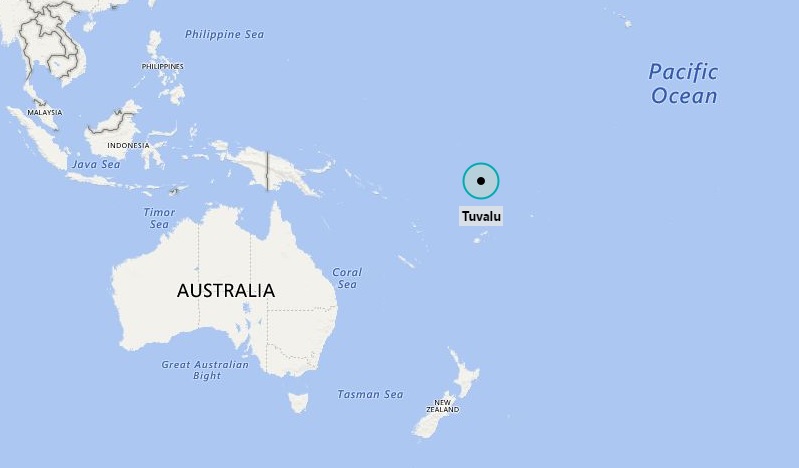 As you can see Tuvalu is pretty small when compared to the rest of the world, although the islands are well spread out and cover a massive 749,790 square km (289,500 sq mi), which makes it the 38th largest Exclusive Economic Area in the world.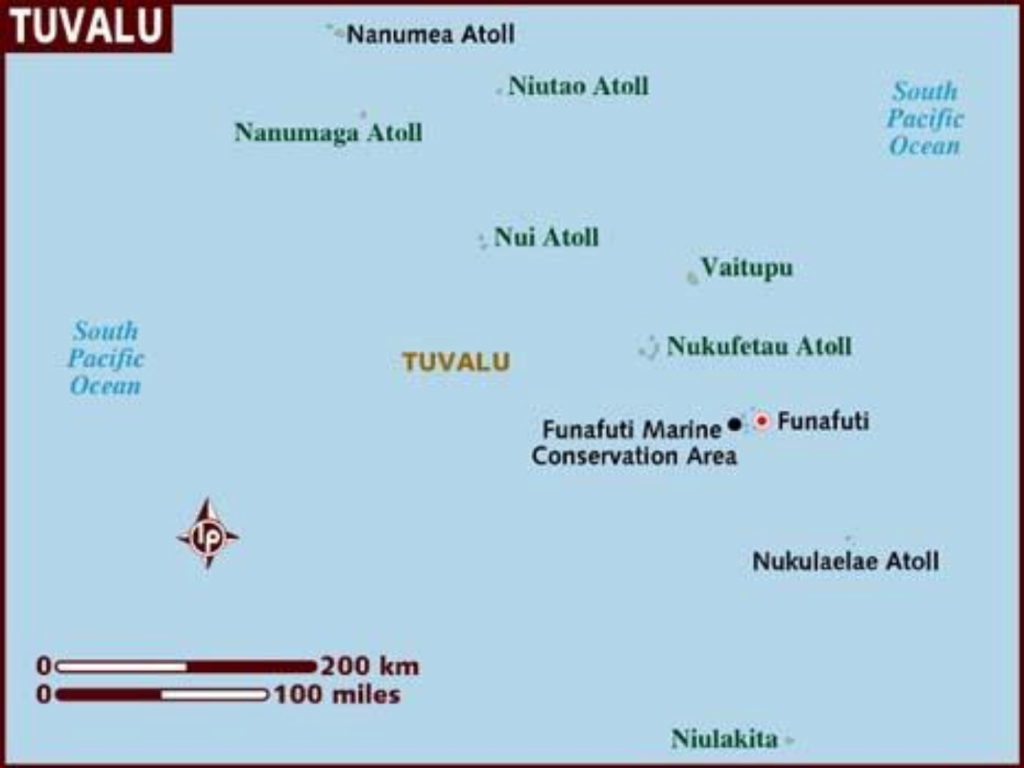 Tuvalu is located in the Pacific Ocean. It is midway between Australia and Hawaii, lying east-northeast of the Solomon Islands, southeast of Nauru, south of Kiribati, west of Tokelau, northwest of Samoa and north of Fiji.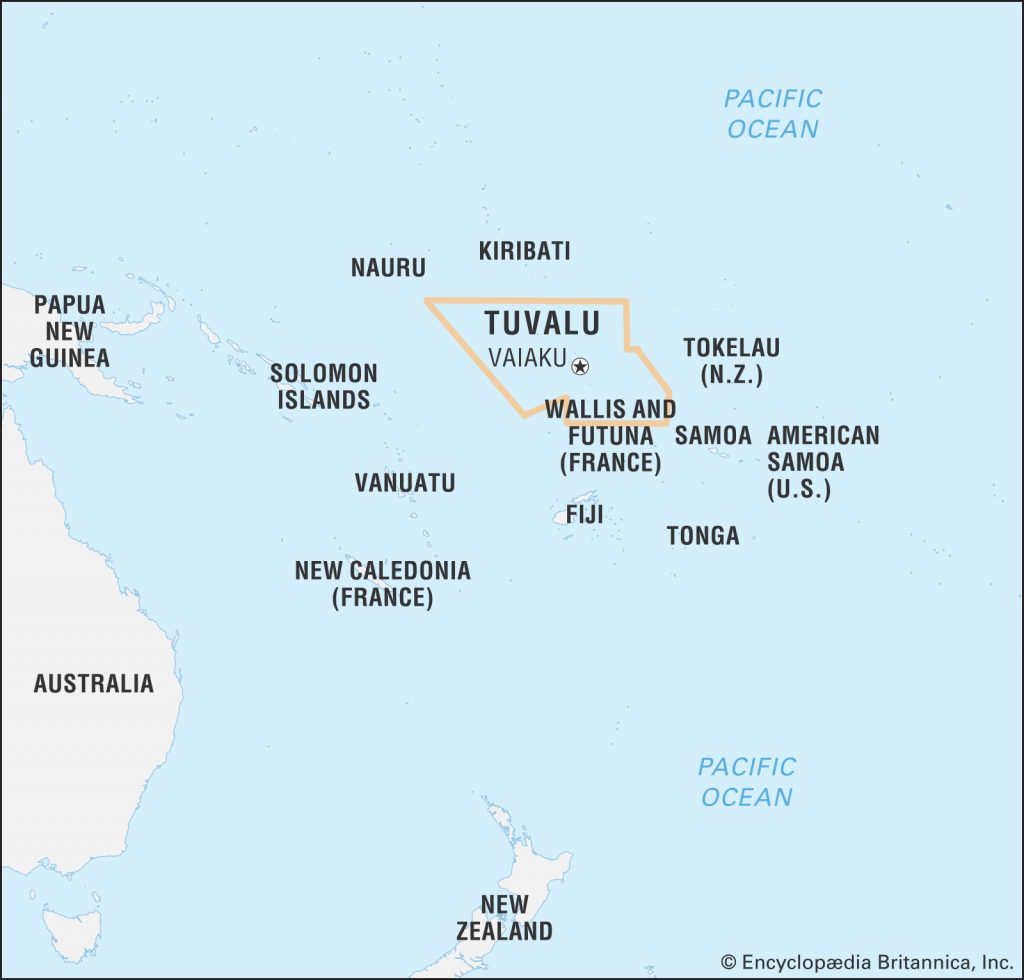 It is composed of three reef islands and six true atolls. The total land area of the islands of Tuvalu is 26 square kilometres (10 sq mi).
The islands are as follows:
Funafuti
Nanumea
Nui
Nukufetau
Nukulaelae
Vaitupu
Islands
Nanumanga
Niutao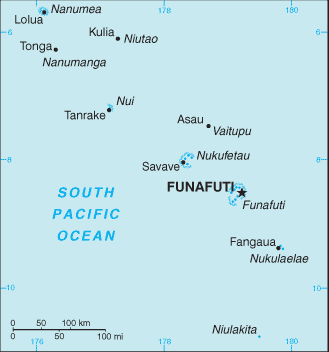 Tuvalu has one of the most unique flags in the world in that the 8 stars that represent the 8 inhabited islands of the nation are spread across the flag almost exactly as they appear geographically.
Funafuti is the capital island of Tuvalu and one of the most unique capital cities/islands in the world!
Officially the whole island is the capital, although the villages of Fongafale or Vaiaku are sometimes listed as the capital.
Over 60% of Tuvaluan people live on Funafuti and it is the only island with an international airport.
The airport runway is one of the most important cultural hubs of the island and you will see people playing sports here most evenings, in fact it is only an airport when planes arrive!
You can drive around Funafuti in about 15 minutes. Funafuti is not New Delhi!
About Post Author
.