The State of Eritrea is located along the coast of the Red Sea. Eritrea is cushioned between Ethiopia and the Arabian Peninsula. Djibouti and Sudan are neighbors. In the map below, you'll notice Eritrea's strategic maritime location, which has been a cause of tension with Ethiopia. However, the capital of Asmara will be familiar to you when you consider joining our Independent Eritrea tours.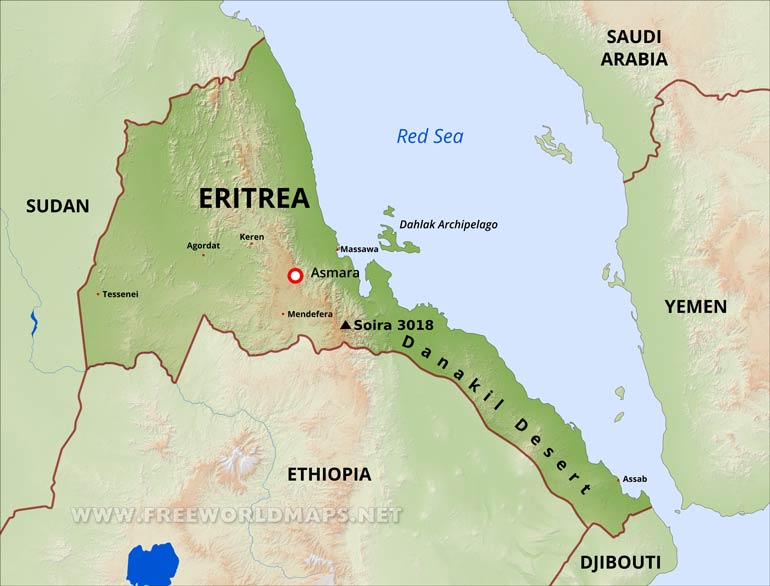 Topographic map of Eritrea
The topographic map of Eritrea visually allows you to see the variation of climates. The highlands in the west are dry and hot. As you travel southeast, the land becomes more fertile; some parts are subtropical. As you venture into the coast and discover the Dahlak Archipelago, the atmosphere turns into a maritime climate.
Maps of toured cities
Asmara
Asmara is the capital of Eritrea. Here you will experience the culinary history of the country. Experience local Eritrean dishes fused with Italian specialties. Our National Day tour is centered in the exciting city of Asmara.
Below is a cool historic map of Asmara. I posted it just in case it sparks your interest!
Massawa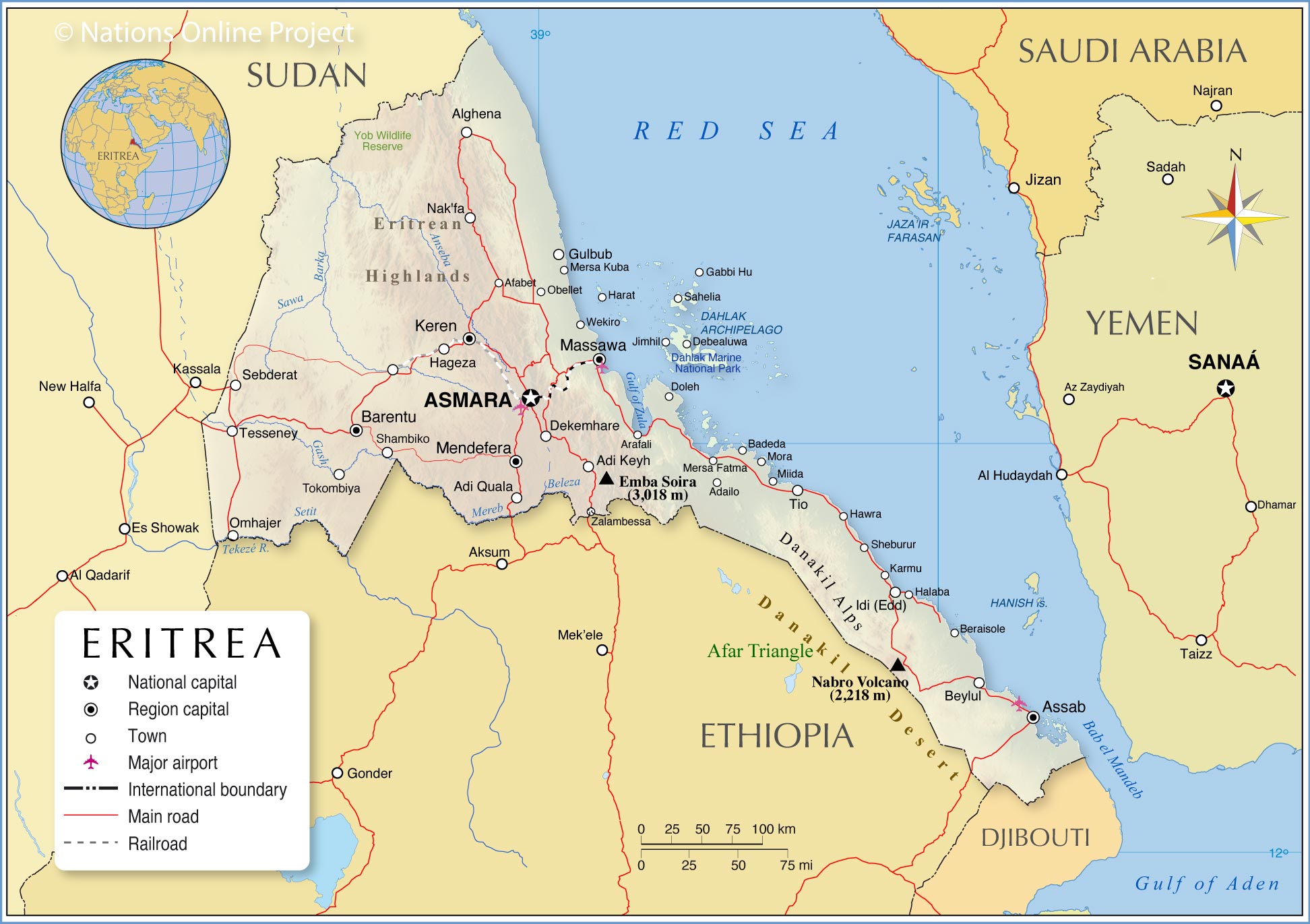 Massawa is both part of the National Day tour and Independent Eritrean Tour. This is your port of departure to the Dahlak Archipelago. In addition, you can partake in various aquatic activities such as scuba diving and boat riding. Boat rides are the most convenient way to take in the beauty of the landscape. The Dahlak Archipelago is teeming with wildlife. The archipelago consists of 124 islands which are famous for pearl diving. Don't forget to check out the Marine National Park for aquatic life.
Will the map of Eritrea change?
That is a very good question! Pretty much since independence the country has been in constant border skirmishes with its old adversary Ethiopia. Although there is largely peace now, borders can and do change.
Want to do an independent tour to Eritrea? Check out the following link.
About Post Author
.