Can LGBT people travel to North Korea? Contrary to popular belief, homosexuality is not against the law in North Korea, and people from the LGBT community are more than welcome to travel here – in fact, openly gay tour guides have frequently led tours here without issue.
That being said, North Korea is a sexually conservative country, and this applies to sexuality anywhere on the spectrum. Overt shows of affection by anyone of any sexual orientation tend to be frowned upon, and this is something that should be respected by visitors to the country at all times.
Can I share a room with my same-sex partner in North Korea?
Tourists visiting North Korea stay at twin share rooms, so both same and mixed-sex couples sharing a room raises no eyebrows. However, twin-shares are very much the norm and double beds do not come as standard, though can be requested for extra charge.
Are there gays in North Korea? Is there a gay scene in North Korea?
Whilst homosexuality is not illegal in the country, there is no gay scene to speak of, and you certainly will not meet openly gay Koreans in the DPRK. It is also important to be respectful on their extreme conservativeness on this matter: do not ask Korean people about their sexual orientation; in fact, any question that is sexual in nature may well cause offense, and should be avoided.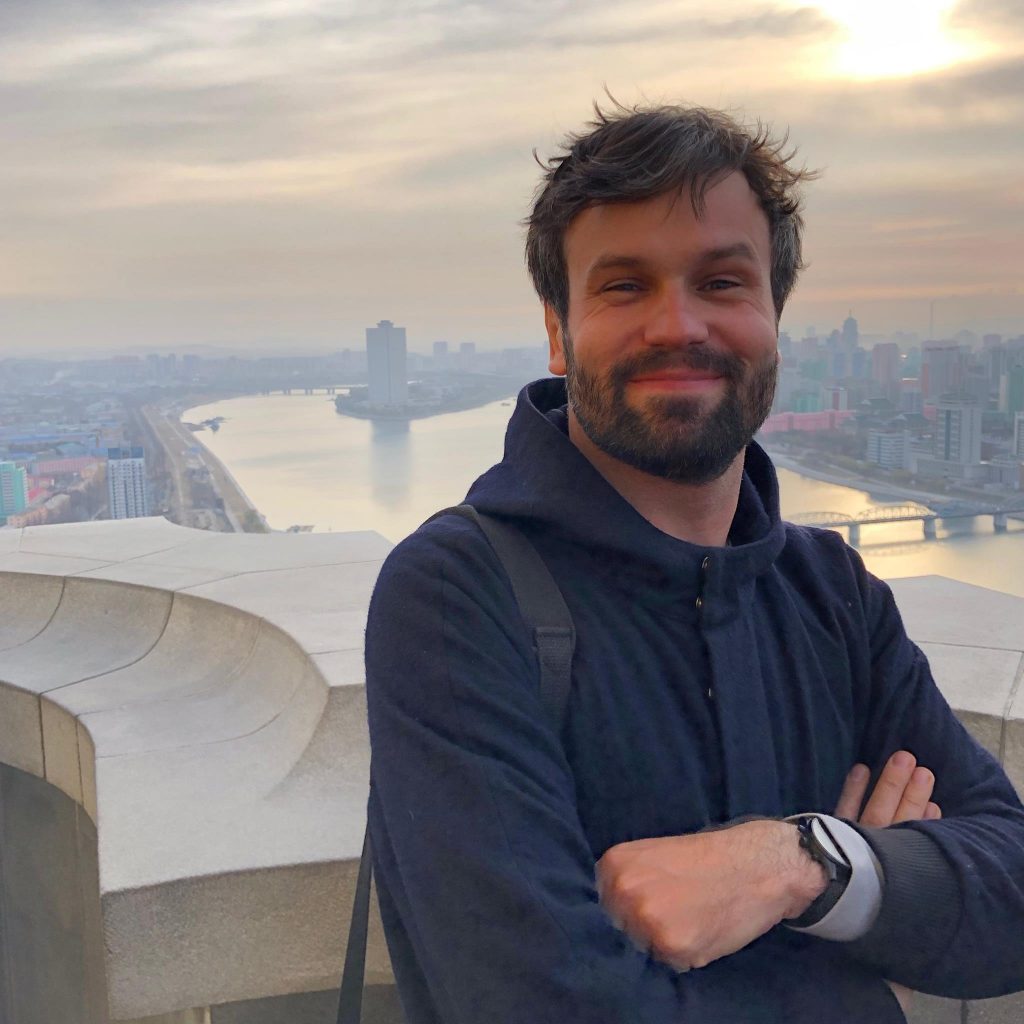 How are gay travellers treated in North Korea?
The most that gay travelers can expect, in terms of scrutiny, is for your guides to take a frank interest in your orientation. Anything outside heteronormativity is simply not something to which they're accustomed, and they're consequently very curious.
Young Pioneer Tours has employed and continues to employ LGBT people, and we welcome people from all walks of life on our tours. But it is important to remember that the cultural norms of some of the countries we visit, and it is important to ensure that we respect the beliefs and norms of those countries even if we do not necessarily agree with them.
Can LGBT people travel to North Korea?
The short answer to this question is that yes you can, and you will be accommodated and made to feel welcome in the country.
For more specific questions about LGBT travel to North Korea – or any of our destinations – feel free to get in touch!
About Post Author
.