Lebanon is definitely a big favourite of the Young Pioneer Tours team, with us usually running a group tour there at least once per year. As with any country we like, we are always looking at other options for tours there. We thus bring you our Lebanese Wine Tour!
Lebanon – and, indeed, the Middle East – might not seem obvious as bastions of alcohol production. But Shiraz wine is named for its namesake region in Iran, and Lebanon has been producing wine since before Mr. Christ graced us with his presence.
As such, we've decided to introduce our very own Lebanese wine adventure that not only takes in the best that Lebanon has to offer, but also means that we get to drink lots of wine.
Our four-night, five-day tour has us taking in the sites (and bars) of Beirut before heading to the wine- and beer-tasting region of Batroun, which will include "La Route des Vins du Nord" and a visit to the organic family winery of Clos du Phoenix, and of course the famous IXSIR Winery.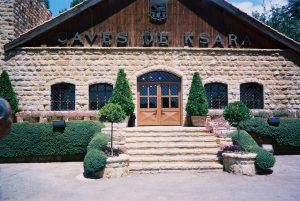 Our last day takes us to Beqaa Valley, and the renowned Châteaux Khoury and Ksara, before a last night out in the beautiful city of Beirut.
Aside from the (copious amounts of) wine, we'll also be enjoying Lebanese food – genuinely some of the best cuisine in the world!
We are currently not offering the tour on fixed date, but are exploring options to formalise the itinerary and run it on the reg as soon as possible!
In the meantime, we are offering this trip to the intrepid wine aficionado as an independent tour. The whole itinerary, hotel, pricing and duration of the trip are fully tailored to our customers' needs.
For more information about travelling to Lebanon, please contact us today! Alternatively, check out our extensive range of group Middle East tours!
About Post Author
.