As a primarily online company we have, as you'd might expect, more than a passing interest in the website of both our competitors and friends. It's particularly heartwarming when one of our customers begins a website that blossoms into a pretty big deal. Lounge Review is one such website.
Lounge Review: a brief history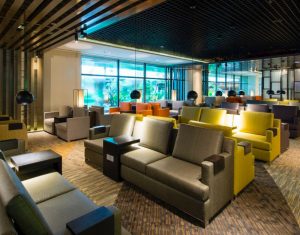 Patrick Le Quère is a bit of a YPT legend – well, just a legend overall, to be fair. He's been to many places with us and has quite the jet-set lifestyle. Through his working of air miles and other bits and bobs, he's been an airport lounge user for a while. As he quite likes lounges, he decided that he'd start a website – www.loungereview.com – that started quite small, but has turned into the number one hit on Google for all things related to lounge reviews. He is thus quite an authority on the subject.
A lot of YPT regulars may not necessarily be lounge users, but we are a diverse bunch of travellers, and I'm sure this will be of interest to at least some of you. I personally have a priority pass and so use lounges more than your average bear. I've offered loungereview.com a guest post, but it would basically amount to 'Chinese lounges are shit'. I digress, as usual.
Lounge Review is a very slick affair offering you the ability to search for specific lounges, and there's even a 'lounges near you' function. Patrick and his team have a fairly comprehensive archive of lounge reviews – pretty much does what it says on the tin, really! It also features a members' area, and you can sign up for their newsletter.
If you're a lounge fiend, then, check out their website. As they say themselves, they are the "premier worldwide airport lounge guide" – and why on earth would they possibly lie?
About Post Author
.