Travelling for weeks, we made our way through the Caucasus from Europe, taken a ferry across the Caspian Sea to Turkmenistan, and gone through Uzbekistan, Tajikistan, Kyrgyzstan, ending up in Kazakhstan. Almaty, Kazakhstan, is a beautiful and modern Russian-esque city not far from the border with Kyrgyzstan; a great place to rest for a few days. However, it's a bit expensive.
We've been on the road a long time, spent a fair bit of money, and still need to get to Bangkok where our journey will end.
And there's one catch.
We've still got to swing by North Korea. Anna's choice of country not to miss was Turkmenistan, mine was North Korea. To save time and money we're just doing a day tour, so here's the challenge – going from Kazakhstan to North Korea for under £500.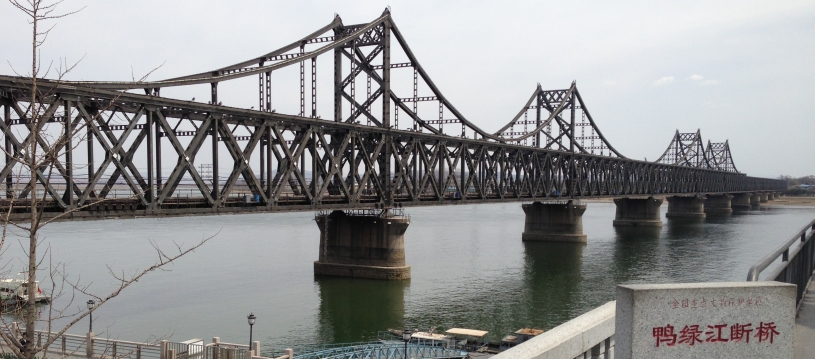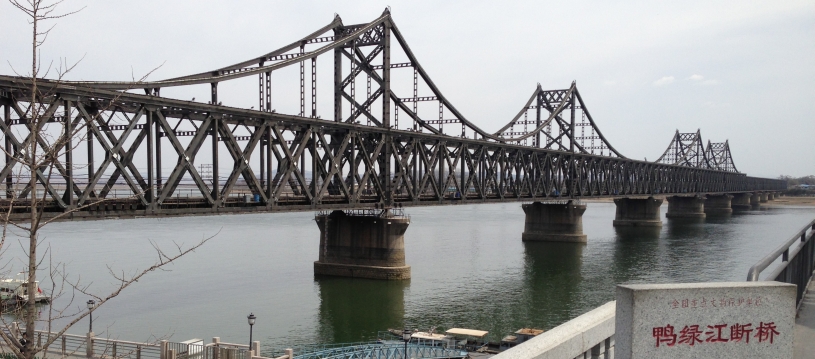 ---
---
The Challenge: Kazakhstan to North Korea for under £500
---
---
Start: £0
From Almaty we're going to head straight to Urumqi, the main city of China's Xinjiang Autonomous Region. It costs us £75 for a ticket and the train is 18 hours. It does, however, have to wait for a long time at the border to change the gauge of the train!
After a trip to the market in Urumqi, and a day of feasting on the food here, we're off again, to Turpan. The bus takes 3 hours and costs just £10, though it's no National Express…
£85
The Silk Road is a treasure trove of places to go. Turpan is great but hot as hell, and we soon get the train onwards to the Dunhuang grottoes over in Gansu province. This takes a cool 12 hours and costs £35 for a hard sleeper. We thought of doing a hard seat, but hey, it'd drain us of energy in the day.
From Dunhuang, we get the train onwards to Xi'an (£45), and see the Terracotta Warriors, (of course), roam the Muslim Quarter for good food, and cycle around the city walls. It seems like we're off the Silk Road already and into China properly at last!
We stick to the slow trains from Xi'an to Beijing (£30), and spend a couple of days at the Great Wall and exploring the city's history. One long, overnight bus trip to Dandong (£20), and we're standing across the Yalu River from North Korea itself.
£215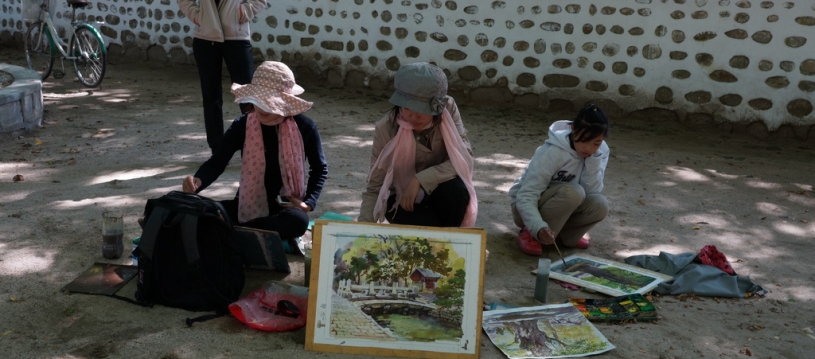 I've wanted to go to North Korea for a while, but I'm not quite ready for a long trip there, so as our first taste of this country we're going to just do a day trip to Sinuiju, the city directly across from Dandong in China.
This costs us 2290 RMB each, or £250. We set off in the morning and board the bus, crossing the Friendship Bridge on the Yalu River, touring the sights of Sinuiju, hanging out and chatting with the guides, and eating dinner. Before we know it we're back across the river in Dandong. A whirlwind introduction to North Korea and one that only makes me want to go back for more, next time…
For now, we'll head back on the train to Tianjin, and make our way south to Thailand. But all the tickets from Almaty, Kazakhstan to Dandong, China, and doing the tour in Sinuiju, cost us just a cool £465.
Finish: £465
And while North Korea seems just nothing like the media representations,
Kazakhstan is definitely nothing like Borat.
---
If a day trip to North Korea sounds like something you fancy, join us on one of our flexible day trips to Sinuiju! You get a great, albeit brief, insight into this unique country. We just can't promise you won't be left wanting more..!
Click here for more information.
About Post Author
.