Karaoke in Europe and most of the Western world brings back awful memories of either drinking too much and getting up on the stage and thinking you're the next Lady Gaga, or being too sober and having to listen to other people on stage.
It's not exactly the most elegant of practices and is usually saved only for those really drunk nights, on holiday, or special occasions.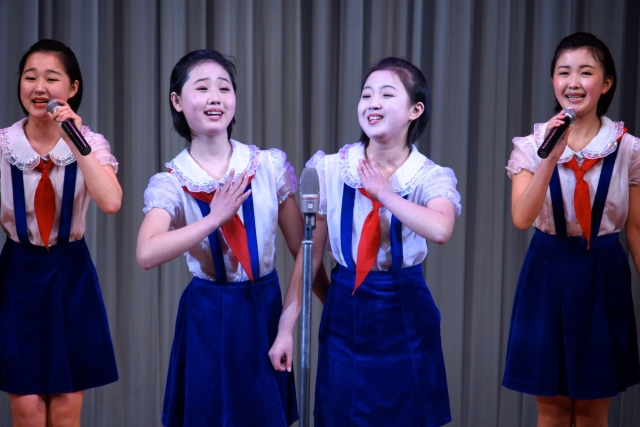 ---
Your first karaoke experience in Asia shocks many a foreigner. No more loud bars and having to tolerate others. No, you get put in your own room where you can sing to your hearts content without having to worry about strangers listening in. Actually, for some, this can be more nerve-wracking at first since your sole purpose of being there is indeed to sing, and not to sign your name up when you're feeling a gust of confidence (which you instantly regret).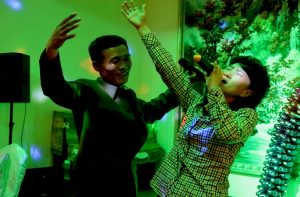 Karaoke actually originated from Japan in the 1970s, where it is extremely popular with young people and businessmen alike. Many go there with work colleagues for a few drinks, with friends to have fun, or by themselves to let off some steam. It is equally as popular in China (called KTV) and South Korea. You will also find Karaoke in South East Asian countries such as the Philippines.
You're sat down in a room (the size of which depends on your group) from where you can order drinks and food. And from there it's up to you! Grab that mic and pick your songs. Most Asian countries will have a big list of Western songs, including everyone's favourite bangers such as Backstreet Boys and Titanic. You will pay by the hour, and how much depends on the place and the country.
North Korea is one step up again, and definitely a Karaoke experience you'll never forget. You're given free reign of the karaoke room that's available at your hotel, and you're free to order drinks and snacks at your own desire. The availability of Western songs makes no exception in North Korea – and you'll be surprised at the selection of western tunes they have, including 'Back in the USSR'. It's also a great experience singing Rage Against the Machine's "Killing in the name of" with your guides.
They also have a range of Korean and Japanese songs to choose from. If you've been there a few days, you'll have learned a couple of the popular North Korean songs and be able to sing along with your guides.
One of the unique features of Karaoke in North Korea and one of the factors that really sets it apart from the rest is that the people working in the karaoke room making sure you have a good time love to join in too – and they sure know how to put on a show. Either all Koreans are amazing singers and performers, or it's in their job description. You could (and we have) watched these ladies perform for hours. No more drunk dads up on stage thinking they're the next Bon Jovi. No, these are talented singers who will cause hush in the whole room as if you were in a theatre.
Make sure to learn some tunes before you go by checking out our top 5 North Korean bangers list here – having a dance with the ladies whilst singing Pangapsumnida is certainly an experience you'll never forget!
---
Click here for more information on how you can join on your own tour to North Korea
and enjoy the karaoke for yourself!
About Post Author
.