We recently posted about the 5 hardest visas to get. And, guess which was No.1?
That's right – getting a visa for Turkmenistan is one of the most difficult applications you'll do. But don't fret!
Follow YPT's guide on how to get one, and you'll be on tour with us in no time.
---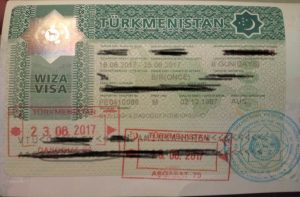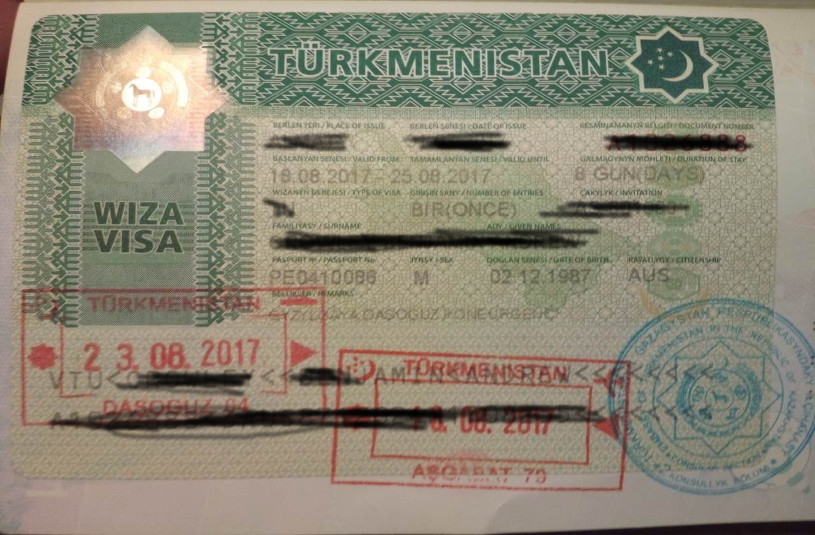 With fewer tourists per year than even North Korea, Turkmenistan guarantees difficulties when getting a visa.
The Turkmen visa office is renowned for their strictness. They will use any excuse to make the application even harder for you. If you work in media, local government, can speak Russian, have a beard, etc…
There are two types of visas that tourists can use.
The first is a tourist visa, and the other is a transit visa.
Tourist visas
The process for getting a tourist visa is that you book a tour through a tourism agency, then they will apply to the State Migration Service for your Letter of Invitation (LOI). Dependent on your nationality and the specific information that you provide them with, the approval rate for most Western passports is about 90%. Once you have the LOI, you can get the visa at any embassy, the airport on arrival, or most land borders on arrival, and there are no further checks or possibilities of rejection – the LOI is the key.
"What counts as a tour?" you may ask. Within Ashgabat only your accommodation needs to be booked, you can then have "free time" to explore the city by yourself. So if all you want to see is Ashgabat, the definition of "tour" is actually quite relaxed. However, outside of Ashgabat, you must have all your transport booked as well and have an "escort" with you. If you're travelling by car, the driver counts as your escort, though many people choose to also have an English speaking guide with them as well.
Transit visas
Transit visas have the advantage of not requiring a Letter of Invitation (LOI) from a tourism agency, and therefore you don't need to be accompanied by an escort while you're there. However, it comes with several disadvantages as well. It is only for up to 5 days, often 3, and you must be transiting through the country ie. travelling between two countries that don't share a border, for example, Uzbekistan to Iran, or Azerbaijan to Uzbekistan, and you have to have the visas for both of those countries already approved before you can even apply for a Turkmen transit visa. Transit visas also take 2-4 weeks to process at most embassies, and unfortunately, about 80% of transit visa applications get rejected at the moment, and this number has been steadily rising over the past several years.
How it works when you book a tour
Booking a tour is the easiest and most effective way to get a visa. All you need to do is book your tour and send us a few documents which we'll ask you for. We then do all the hard work by putting together and submitting your LOI application. All you need to do is sit back and wait for us to get back to you with the results of your application.
---
Interested in a YPT adventure? Want to cut the visa hassle? We run various Turkmenistan tours throughout the year!
About Post Author
.