As our Pioneers will know there is a bit of a battle for the title of the "North Korea of Africa" between Eritrea and Equatorial-Guinea. In 2018 YPT is going on our first ever group tour to Equatorial Guinea after having done a research trip in 2017, so we'll be able to decide for ourselves soon enough whether Malabo or Asmara wins the crown.
The only thing we can say is that the visa for Equatorial Guinea is slightly less complicated than the visa for Eritrea.
---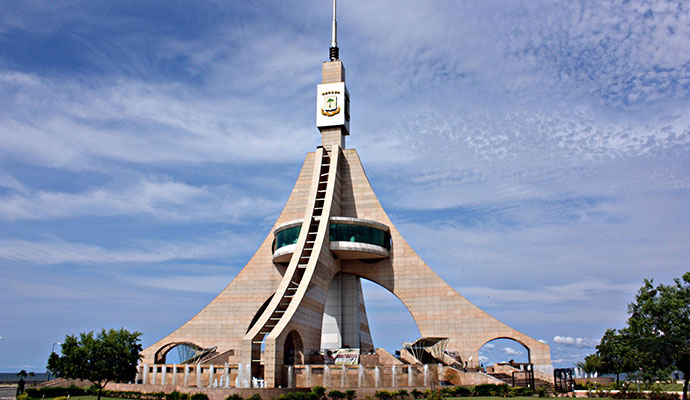 ---
Do I need a visa?
Firstly, if you are travelling on a passport from the USA, Barbados or China, then you don't even need a visa to enter the country!
How do I apply?
For all other nationalities, there are Equatorial Guinea embassies all around Africa, as well as in the USA, China and most big European capitals.
If you live in a country with an embassy then you will have to apply for your visa there, but YPT will arrange all of the necessary paperwork to show that you are eligible for a visa. If you contact the embassy independently then expect silence or a bit of Kafkaesque bureaucratic fun!
If you don't live in a country with an embassy, the main examples being Australia, New Zealand, Canada, Singapore and Switzerland, then don't worry because YPT can arrange for you to get a visa on arrival.
How much does it cost?
The visa cost can vary but it is generally around £100. But whether you live in a country with an Equatorial Guinean embassy or not don't worry, YPT will help arrange your visa!
What do you need from me?
A completed YPT booking form

A scan of your passport

A passport photo with a white background
What do I need to collect the visa?
Your passport

A completed application form (pick up at the embassy)

Copies of return flights

Contact details of the agent and hotel in Equatorial Guinea

A bank statement showing a balance of at least £2000 GBP
---
Join us in October 2018 for Independence Day 40

th

anniversary celebrations, with a military parade and other spectacular celebrations, full details

here

!
About Post Author
.