The first question people tend to ask when they find out that we do tours to North Korea is "you do tours to North Korea?" After answering this in the affirmative, the next question is quite often "you can go to North Korea?" After further reassurances that yes, this is indeed the case, people are usually curious about the logistics of such a trip. How do you get the visa? How much does it cost? How long does it take to get to North Korea?
It's on the latter question that we focus today, gentle reader. But in order to answer this question, we must first look at the various points of ingress into the DPRK.
There are, broadly speaking, two ways to enter North Korea. The first is via long-time ally and communist big brother, the People's Republic of China. The second is via erstwhile communist state and borderer of like every country on the Eurasian landmass, Mother Russia. It is from one of these two countries that you'll enter (for now – watch this space on a potential third point of entry!).
Beijing to Pyongyang via train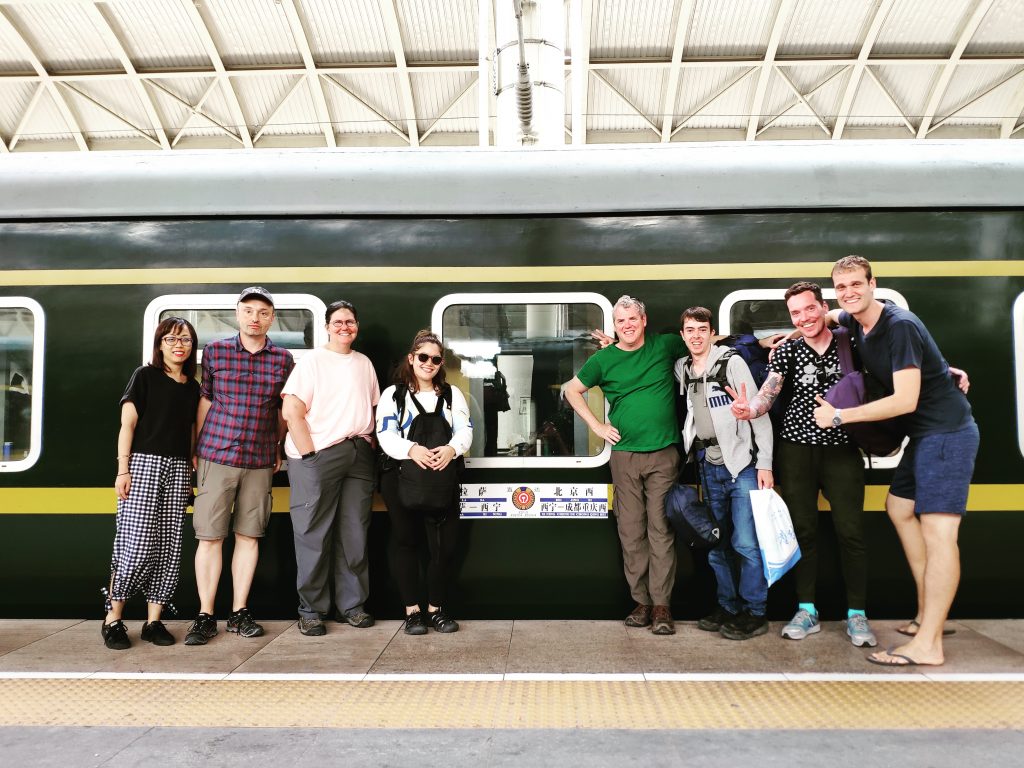 The classic route and the gold standard in our own tours to the DPRK, the Beijing-Pyongyang route starts from Beijing Central Railway Station at 5:27pm daily, arriving in Pyongyang at around 6:45pm the following evening.
Though it is possible to board a dedicated North-Korean-owned carriage in Beijing and go all the way through to Pyongyang without disembarking, this is (in our humble opinion) not the best way to go it; the direct passenger is unable to leave Dandong Railway Station and must wait two hours or so as the carriage is re-shunted onto the North Korean engine.
Far better an option is to take one of the Chinese carriages, disembark for a two-hour stop in Dandong, and re-board the international train to Pyongyang. Not only do you get access to the dining carriage on the train for the duration of your journey, but you can soak in the sights and sounds of the fascinating frontier city of Dandong and catch a glimpse of its Korean counterpart across the river, Sinuiju.
Total journey time: 24 hours approx.
Beijing to Tumen via train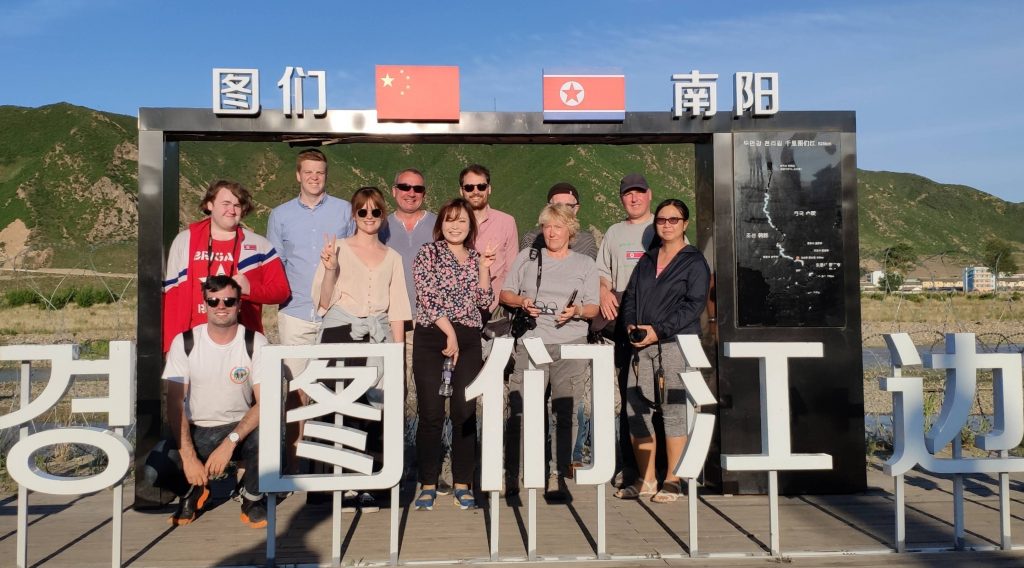 Not heard of Tumen? Not really a surprise: this obscure border town is basically only a thing because it offers a point of entry into the DPRK. More than that: it offers the only walking border crossing for foreigners into the DPRK, which makes it absolutely worth it.
Tumen is further afield than Dandong, and so the train journey is correspondingly lengthier. It takes around 26 hours to get to Tumen (or ten hours if taking the fast train), but, as stated, we believe it's absolutely worth it for the world's only opportunity to walk into North Korea.
Total journey time: 26 hours/10 hours approx.
Beijing to Pyongyang via plane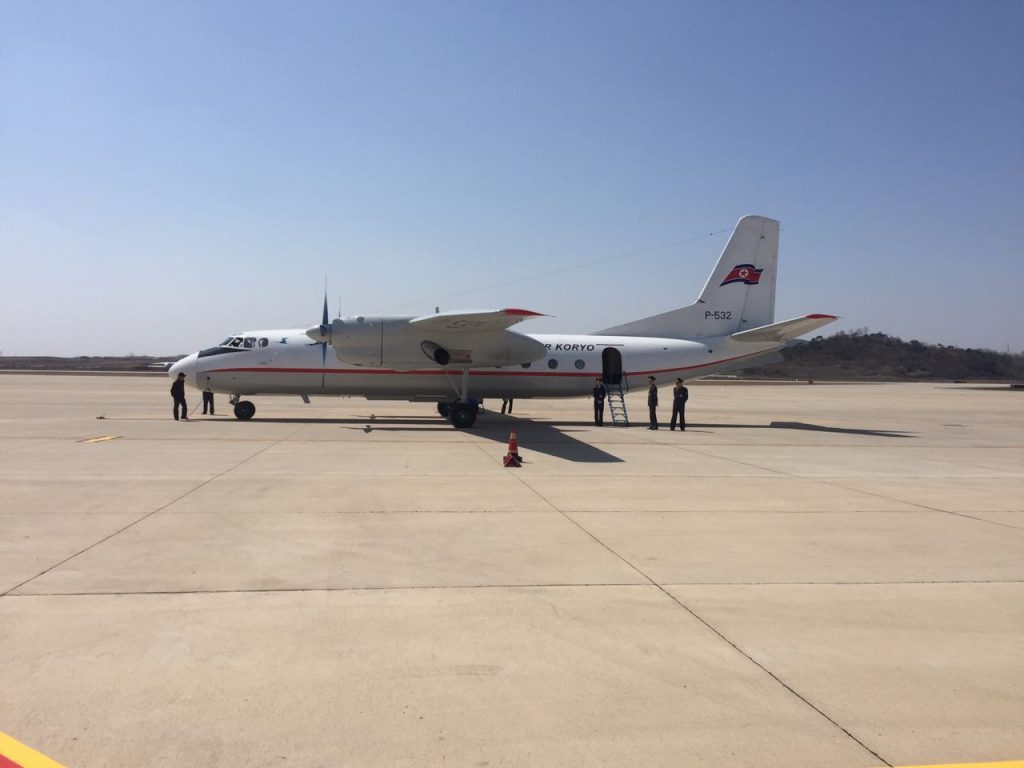 A speedier route into the DPRK? Sure. As exciting as watching North Korea's bucolic landscapes unfold in front of you from the train? Not quite.
Air Koryo operates flights two to three times a week from terminal 2 of Beijing Capital Airport, and Air China also operate their own flights to the North Korean capital (be warned, however – the overstretched Air China fleet can't always allocate aircraft to this route, and it is frequently cancelled due to low demand).
For those pushed for time – but not too pushed for time – we'd recommend the golden combo of train in/flight out. The best of both worlds in both speediness and unmissable photo ops.
Total journey time: 2 hours approx.
Shenyang to Pyongyang by plane
Not a flight often taken by Westerners, it nevertheless exists and is technically possible to take. There are currently three Air Koryo flights a week departing from the Liaoning provincial capital, though it's generally speaking much more convenient to fly from Beijing.
Total journey time: 1h10 approx.
Vladivostok to Pyongyang via plane
The Russian port city of Vladivostok is but a stone's throw away from the DPRK across the Sea of Japan, but it is (currently) not possible to take the sea route. What is possible, however, is to fly direct to Pyongyang.
Air Koryo operates two flights a week to Pyongyang, and the aircraft used are awesomely/terrifyingly vintage Soviet-era Tupolev 154!
For the full skinny on this little-travelled route, check out YPT veteran Pier's comprehensive description thereof.
Total journey time: 1h40 approx.
Vladivostok to Pyongyang via train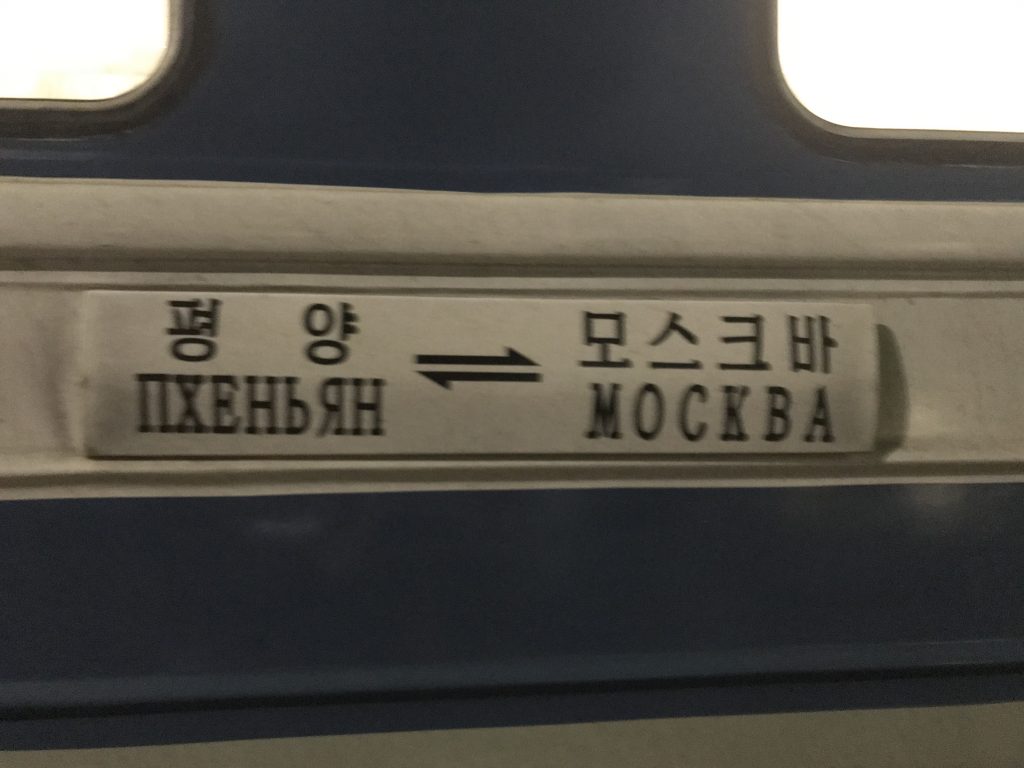 A sort of mini-version of the Moscow-Pyongyang route. The North Korean carriage that originated in Moscow is attached to a domestic Russian engine for the journey to Ussuriysk, before being coupled with a Korean engine to make the world's shortest, most adorable choo-choo.
The train leaves Vladivostok in the wee hours and arrives in Ussuriysk at around three or four in the morning. Shunting the single lonely carriage onto the Korean engine takes an hour or so, and you might be lucky enough to see Russians and Koreans shouting at each other in mutually incomprehensible tongues.
Total journey time: 1-2 days (depending on the Korean train schedule)
Moscow to Pyongyang via train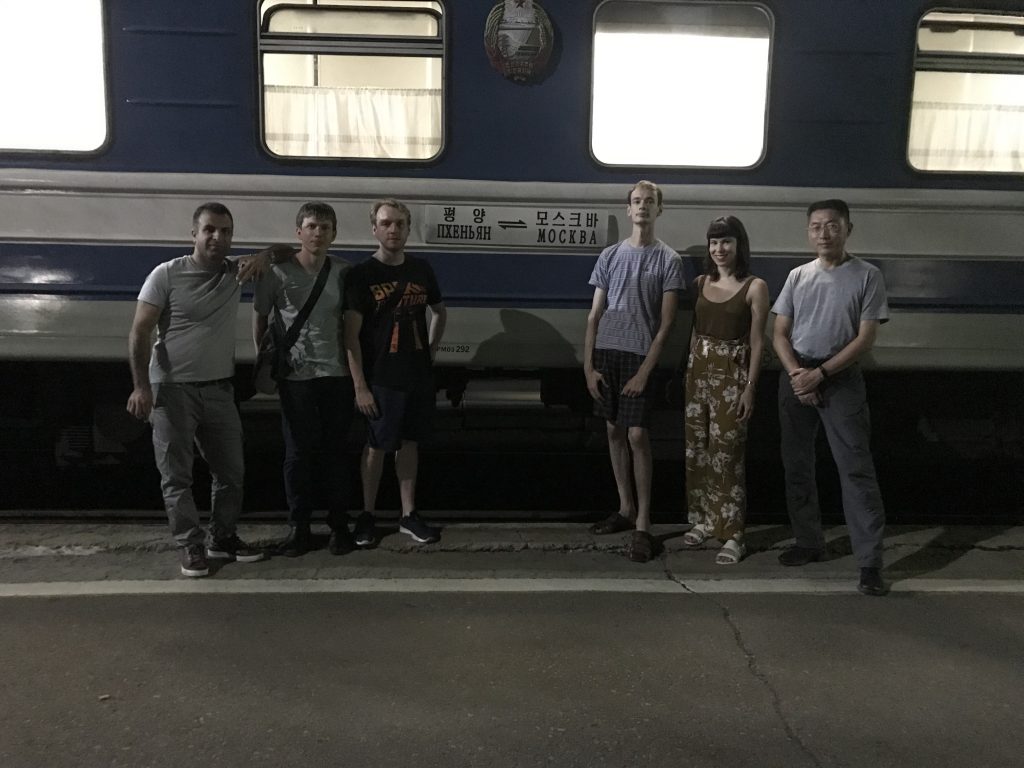 The grand Mack daddy of train rides and the only way to go for the truly hardcore ferroequinologist. This route starts in Moscow (duh), winds its way across the Siberian wilderness, and changes in the Far East city of Ussuriysk before continuing onto the Rason SEZ in North Korea. The final leg of the journey, the Korean domestic train from Rason to Pyongyang, is somewhat capricious timetable-wise and can take anywhere from 15 hours to 40. It's all part of the experience.
Total journey time: 8 days approx.
Seoul to Pyongyang via car
Gotcha! Though there is theoretically an 'open' road between the two Korean capitals, in practice it's not possible to take it. Maybe one day…
Total imaginary journey time: 3 hours approx.
Chartered flights and watch-this-space routes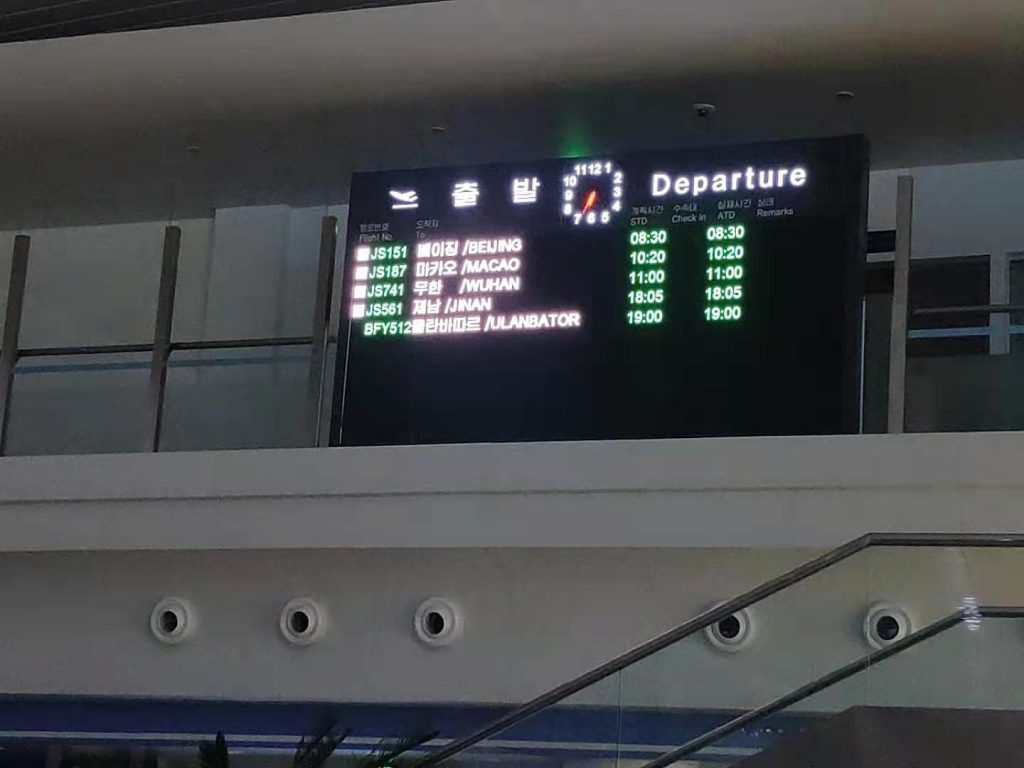 Chartered flights are not uncommon and frequently enter North Korea from such places as Ulaan Baatar, Hanoi, Macau and a host of Chinese cities.
Speaking of Macau: a commercial route was supposed to start earlier this year (2019) but has been postponed.
One of our favourite potential routes, however, has to be the sea route – Dandong, which borders Sinuiju, theoretically has easy sea access to the Korean coastal city of Nampo, and Vladivostok could easily accommodate a ferry route to Wonsan or Rason.
As always: watch this space for updates!
If you'd like to visit North Korea yourself, sign up for one of our many tours to this fascinating country!
About Post Author
.