by Andy Khong
Guo Lin Qi Gong is a form of traditional Chinese exercise, and healing practice developed by Madam GUO Lin in the 1970s. It is also known as "Anti-Cancer Qi Gong" because it was designed as a holistic approach to help cancer patients manage their symptoms, and improve their overall health.

Qi Gong (pronounced Chee-Kung) literally means "cultivating life energy". Wikipedia states that Qi Gong, "is a system of coordinated body-posture and movement, breathing, and meditationused for the purposes of health, spirituality, and martial-arts training.With roots in Chinese Medicine, philosophy, and Martial Arts, Qi Gong is traditionally viewed by the Chinese and throughout Asia as a practice to cultivate and balance Qi (pronounced approximately as "chee"), translated as 'life energy'".
The practice involves a series of gentle movements, and breathing exercises that aim to promote the flow of Qi (life force energy) throughout the body, stimulate the immune system, and enhance physical, mental, and emotional well-being. One of the main components of Guo Lin Qi Gong is slow walking, which is performed in a meditative state, allowing practitioners to focus on their breath (using Xi-Xi Hu* breathing), and movement [*pronounced "See-See Hoo", meaning In-In Out].
Guo Lin Qi Gong is believed to have numerous benefits, including reducing stress, improving circulation, boosting the immune system, promoting relaxation, increasing flexibility, and relieving pain. The practice has gained popularity not only in China but also in many other parts of the world as a complementary therapy for cancer patients, and others seeking to improve their health, and well-being.
Who is GUO Lin?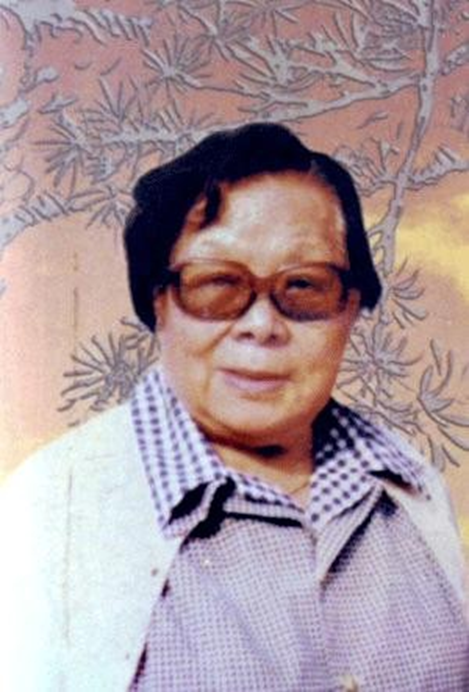 Madam GUO Lin, founder of Guo Lin Qi Gong

GUO Lin (1909-1984) was born in Hebei Province, China, and grew up in a family that practiced Traditional Chinese Medicine (TCM).

She underwent a hysterectomy at the age of forty years old, after receiving a diagnosis of uterine cancer in 1949. In a decade the malignant growth returned, and had metastasized to her bladder. She refused a seventh operation, and was informed that she would pass away within six months. She started to rehearse a few Shaolin Qi Gong forms that her Granddad had shown her when she was a youngster, but they didn't appear to help.

She increased her studies, particularly of Daoist texts left by her Granddad (a Daoist priest), and read traditional Chinese and western medicine texts. Known for her strong will, she experimented with a variety of ancient Qi Gong exercises, Daoist breathing, and relaxation meditations for many hours, seven days a week. The outcome was that she created her own Qi Gong, and in no less than a half year, even to her own surprise, the disease went into remission, and her well-being returned.

GUO Lin developed the "Xi-Xi Hu" breathing (In-In Out) where you breathe in (Xi) twice, first into the lower level of lungs, and then into the upper level of the lungs. After the 2 deep breaths, you exhale (Hu) through the nose or mouth. The amount of time taken for two Xi-Xi (In-In) breaths is equivalent to one Hu (Out) breath.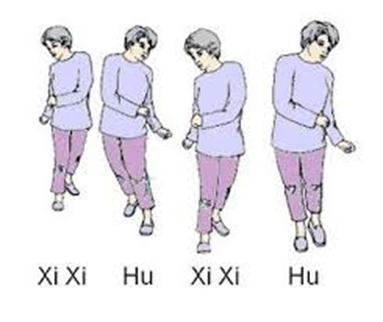 Walking combined with Xi-Xi Hu (In-In Out) breathing in Guo Lin Qi Gong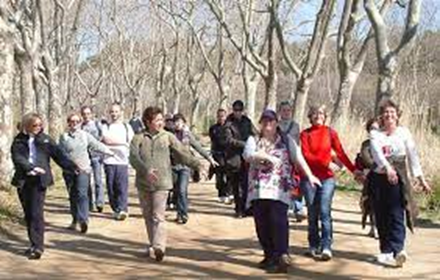 Oxygen is scarce in cancer cells. So if there is a lot of oxygen supplied, it can stop the growth, and eventually kill the cancer cells. Scientists have found that with this breathing technique, huge quantities of oxygen are absorbed which supports its success in treating the cancer.

Watch this video on Natural Walking in Guo Lin Qi Gong: https://www.youtube.com/watch?v=VC88Gnmb3r8

GUO Lin combined elements of traditional Chinese medicine, Daoist philosophy, and her own experiences to create a practice that emphasizes the importance of physical movement, breath work, and mental focus. GUO Lin taught her Qi Gong practice to many people, including cancer patients, and it became widely recognized in China as a complementary therapy for cancer treatment. Guo Lin Qigong was approved as being effective for the health of the masses in 1998 after extensive examinations by the Chinese government.

Guo Lin Qi Gong could also be practiced for other medical conditions like High Blood Pressure, Leukemia, AIDS, Systemic Lupus, Cirrhosis of the Liver, easing the side effects of medical treatment, promoting better sleep, and a healthier appetite.
GUO Lin sadly died (75 years old) from a cerebral hemorrhage in 1984 but her Qi Gong is still widely practiced in China, and around the world. She is remembered for her dedication to helping others, and for her unique contributions to the field of traditional Chinese medicine. Her legacy continues to inspire many people to this day.

China has reopened its border to foreign tourists in mid-March 2023, three years since the Covid pandemic. Stay tuned as YPT will be planning tours to China in the coming months. Check out YPT China Tours.

[Disclaimer: Guo Lin Qi Gong is a holistic mind-body practice that aims to support overall health, and well-being through the cultivation of energy, and mind-body awareness. It's considered a complementary approach that may be used in conjunction with conventional medical care, but it's not a substitute for professional medical advice, diagnosis, or treatment].

[ Another system of Qi Gong you might be interested is Zhineng Qi Gong, well-known for its Medicineless Hospital: https://www.youngpioneertours.com/zhineng-qi-gong/ ]



About Post Author
.