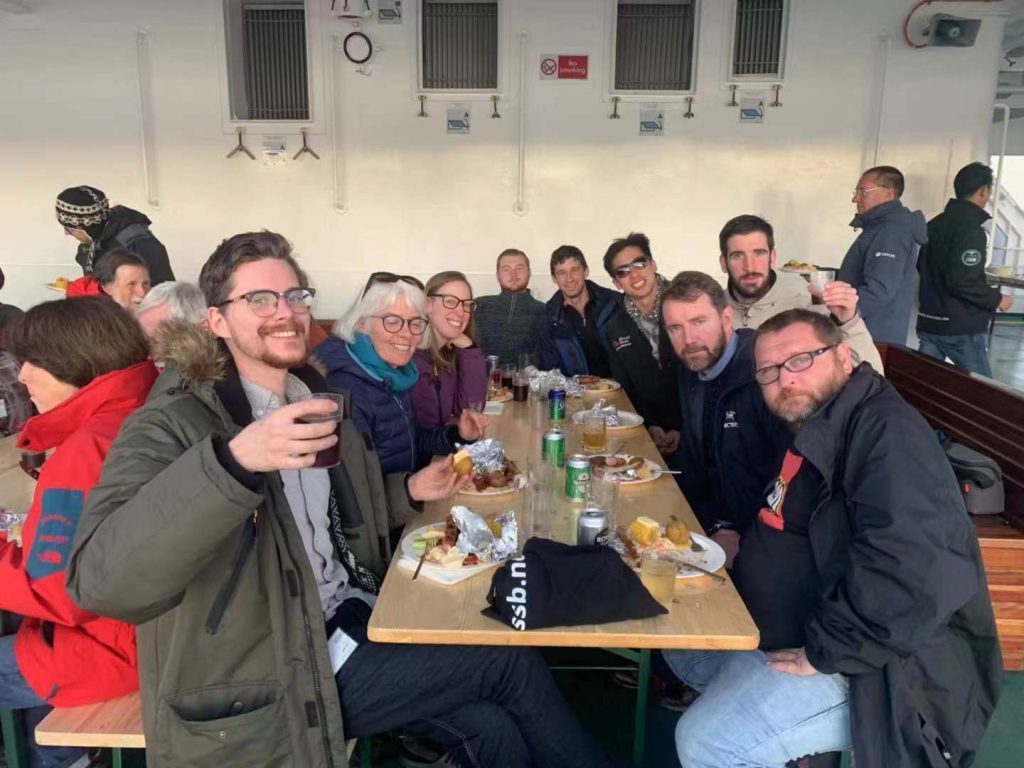 Day one of the Young Pioneer Tours Greenland cruise started in typical YPT fashion with our group meeting at 6pm in the Lebowski bar, before heading off on a pub crawl that involved eating the infamous hakarl, drinking the local liquor, and staying up far later than intended. And also spending more money than we would have liked – Reykjavik is expensive.
Day two was to be our journey to Akureyri, which is a six-hour drive from Reykjavik. On arrival we boarded the M/V Hondius, a brand-new ship from Oceanwide Expeditions on its maiden Greenland cruise.
The bartender on the ship was the same one from the previous Young Pioneer Tours cruise to Antarctica, so we decided to make great friends with him and get the party started. Some people went to bed early and some stayed up until 5am. A classic first night on the ship, in my humble opinion!
Day two was what is known in the trade as a "sea day". We slowly meandered our way towards Greenland, with the day being filled with informative safety briefings, three hearty meals, and fitting for our waterproof boots, which would be our protection for the rest of the cruise.
Towards the end of the night we 'arrived' at Greenland. Although it was dark we were able to see icebergs, land, and even Whales jumping in and out of the water.
Our nine Pioneers then retired to the bar for a few whiskies, photos from the deck, and a deserved early night in preparation for our first day of activities.
A relaxing first day at sea, and great preparation for the fun to come!
Our Greenland adventures are over for now, but experience another slice of Arctic life on our Svalbard tour!
About Post Author
.