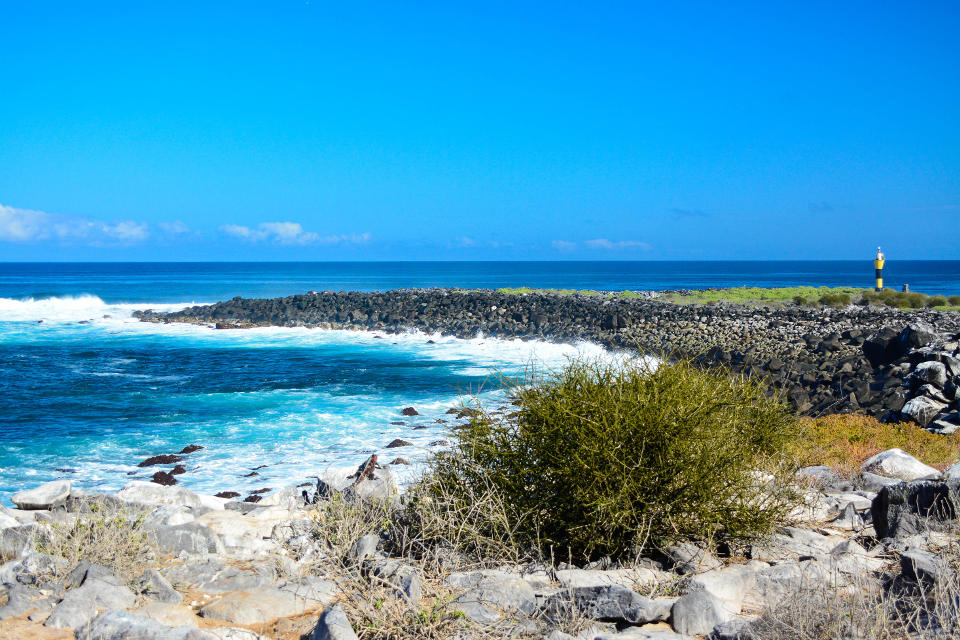 One of the attractions of the Galápagos Islands is its remote location and how that has affected the species of flora and fauna found on the island. It's a UNESCO world heritage site, the world's second-largest Marine Reserve and a hub of tectonic and volcanic activity, so it's definitely worth going there, but the question often arises of how? Well, the only downside of going to a chain of islands way out in the ocean is that it isn't all that easy to get there, and there aren't a huge amount of options. So let's take a look at what choices you do have.
Getting to the Galapagos Islands by Air
This option is realistically the only way to go to the Galapagos Islands. There are no direct flights to Galapagos from anywhere outside of Ecuador. So you have two departure options- Quito or Guayaquil.
Quito to Galapagos Islands
Some people recommend that you fly from Guayaquil as it's nearer to the islands, but we think it depends on how much time you want to spend time in Ecuador overall. If you are interested in mainland Ecuador but don't have much time, Quito definitely has more cultural sites and things to do than Guayaquil, so if you're choosing between seeing Quito on the way or Guayaquil, we say see Quito.
Guayaquil to Galapagos Islands
If you're short on time and just want to get to Galapagos ASAP, or if you have the time to explore Ecuador at leisure, you'll probably want to fly from Guayaquil. It's twice as quick as a direct flight from Quito and much quicker again that a Quito to Galapagos flight with a stopover.
Now that you've decided where you'll depart from, you'll need to choose where you want to land, as there are two Galapagos airports, Seymour Airport on Baltra Island- the world's first Green airport or San Cristobal Airport on San Cristobal island. Unless you've been to the islands before or have a very specific purpose for visiting that makes San Cristobal a better option, you'll most likely want to land at Baltra as more tourist services are located nearby, including most of the island cruises.
After you fly into Baltra Island, you'll need to take a bus and then a ferry to Santa Cruz, which is where most of your travel options begin.
Can I go to the Galapagos Islands by boat?
There are no regular ferry services to Galapagos, but it is possible to hire a boat for the trip. However, we would strongly advise against this- Galapagos is more than 700 miles away from Ecuador, and the seas can be rough. There's also no regulated industry for this service, so you can't be sure it's safe. It'll also take about four days, so save yourself the time and keep yourself safe and go by plane.
If you're not sure about visiting the islands, let us try to persuade you, If you've already decided why not join us on our Ecuador Amazon Rainforest and Galapagos Islands Tour, and avoid the hassle of finding your way there?
About Post Author
.