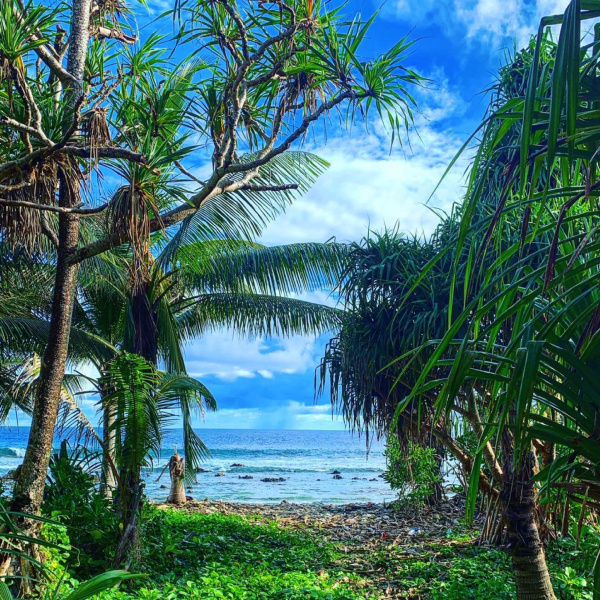 Tuvalu might be the third least visited country on earth, but it is also one of the most beautiful and hospitable. This island group is one of the highlights of the YPT tour calendar, with us offering both group travel to Tuvalu, as well as Independent Tuvalu Tours.
Tuvalu and its capital island of Funafuti have great scenery, shipwrecks, a capital that can be traversed by moped in 30 minutes, island hopping opportunities, and for the intrepid traveler the chance to visit some of the lesser seen islands of Tuvalu.
Group Tours to Tuvalu
Young Pioneer Tours currently offers one group tour per year to Tuvalu, namely our famous Least Visited Countries Tour. We are aiming to make this twice a year by 2024!
Least Visited Countries Tour – December 17th – January 13th $10995
Tuvalu Tour Guide
We work with the best guides in Tuvalu, who are ready and waiting to show you around Funafuti. Funafuti might not be the biggest place there is, but having a local guide to show you around and tell you about life in Tuvalu really makes a difference.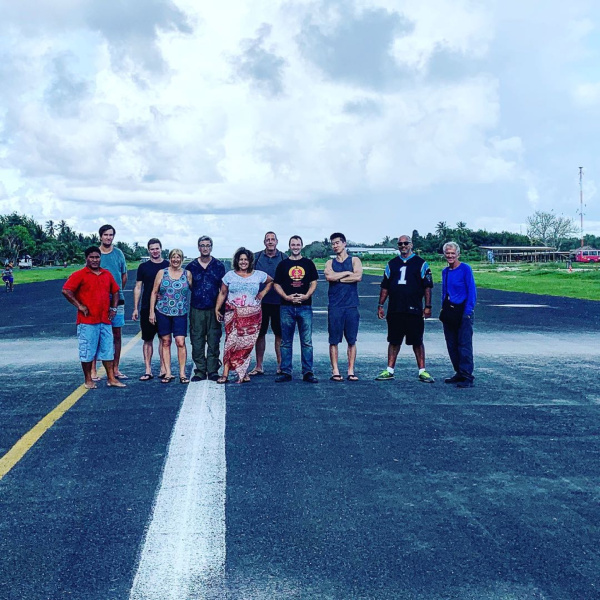 Hotels in Tuvalu
There are two main hotels in Funafuti, with a third hostel currently in the pipeline. We can arrange your hotel, and use of a vehicle at a discounted rate in Tuvalu.
Scooter rental in Funafuti
Riding a scooter around Funafuti is probably the best thing that you can in Tuvalu, and will certainly endear you to the locals. The problem is scooters are not always available if you arrive independently. We can arrange scooter hire in Tuvalu for you and your group and have it guaranteed.
Beach BBQ Tuvalu
We can arrange a beach BBQ in Funafuti catered for by our local partners, which certainly makes a great change from the few dining options available.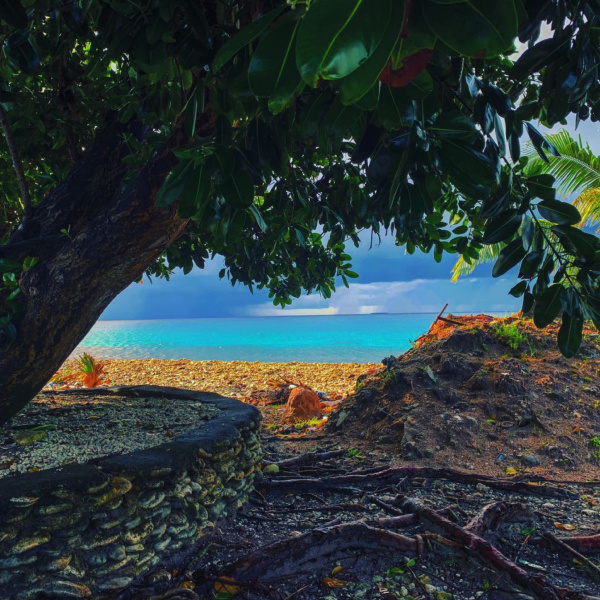 Island hopping in Tuvalu
Tuvalu as an island nation offers lots of private islands and atolls that can be explored if you have a boat in Funafuti, and guess what? We have a boat in Funafuti, and not only that but we can even arrange a beach BBQ, a packed lunch, or even camping on one of the atolls.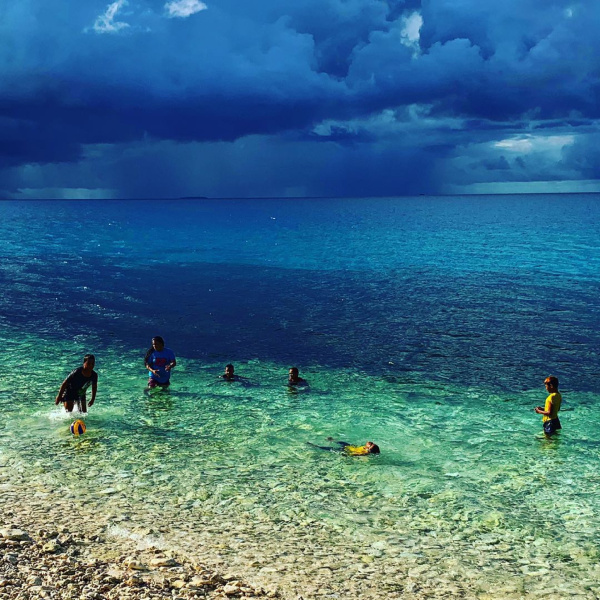 Frequently Asked Questions about Tuvalu
Is it safe to travel to Tuvalu?
There's one prison on Tuvalu, and it has a population of 4! Tuvalu is one of the safest countries, if not the safest country in the world that you can visit.
What is the currency of Tuvalu?
Tuvalu use the Australian Dollar, although they do mint their own coins. There is one place in Funafuti where you can change money, but it is better to bring money with you.
How can I get to Tuvalu?
There are 3 flights a week to Funafuti, Tuvalu. Two of the flights are from Fiji, and one is from Tarawa in Kiribati.
How long should I stay in Tuvalu for?
The people of Tuvalu are so friendly, and the island is so beautiful you could come here, and honestly never want to leave. You can easily see everything there is to see in Tuvalu in a few days, but with how the flights work, we suggest a minimum 5 day jaunt here.
What packages can you arrange in Tuvalu?
We can arrange anything you want to do whilst here, including private drivers, boat hire, fishing, island hopping, and of course motorbike rental.
Can I really drive down the airport runway?
Technically it's not really legal to drive down the runway in Funafuti, but the police are pretty chilled, and we won't tell anyone if you don't!
Does Tuvalu have a football team?
Now we get to the truly important questions! Tuvalu indeed have a football team, but the b******s at the (definitely not corrupt) FIFA won't let them join. We encourage EVERYONE to support the Tuvalu bid to join FIFA!
Can I film in Tuvalu?
Tuvalu has a very open attitude to people wanting to film in Tuvalu, and this is something both YPT, and our partners at Pioneer Media can help arrange.
Why should I visit Tuvalu with Young Pioneer Tours?
Tuvalu might be the third least visited country on earth, but it is a YPT favorite. We are very hooked up in Tuvalu, and through our local partners we believe no one can offer anything even close to what we can in this beautiful country.
Filming in Tuvalu
If you would like to film in Tuvalu, check out our partner company Pioneer Media.
Further Reading
Read more here about our experiences of travel in Tuvalu.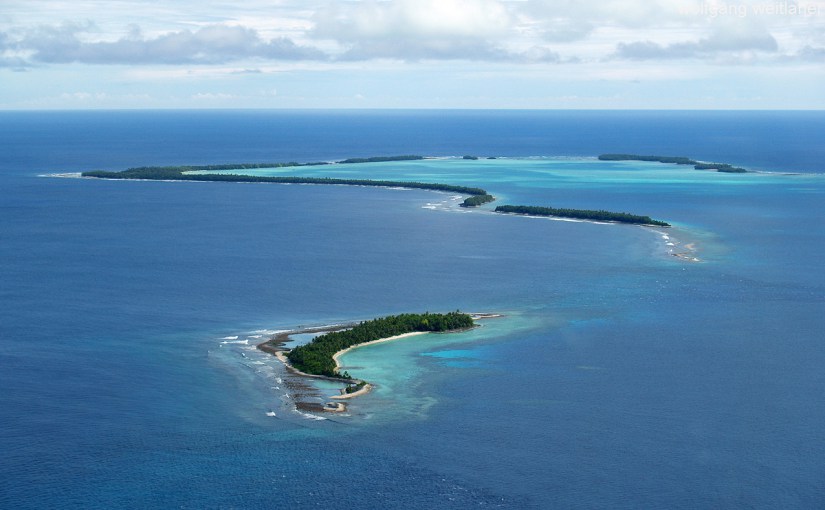 What are you waiting for?
Get in contact with us today to begin planning your dream trip to Tuvalu.
The "Trump-Kim Summit" was the first meeting of the heads of the DPRK and the United States in the past 70 years. Needless to say, it created a new history and attracted worldwide attention. Although the amount of relevant political and military studies is considerable, the current researches of the "Trump-Kim Summit" in the field of journalism and communication are still relatively limited.
Analysis of the characteristics of its reports is conducive to deepening the understanding of media communication methods and tendencies in major international news events. Due to the lack of relevant and attainable English reports in mainstream media in the DPRK, this study selects China Daily and Washington Post to analyze the coverage of the "Trump-Kim Summit" under the framing theory. It selects reports within the weeks of two summits by the quantitative analysis method. It covers the amount, length, topic, genre, sources, subjects and tendency of the reports and the image of the two leaders in them.
The study finds that China Daily believes that the summits provide a good opportunity for the DPRK-US consultation and have a positive impact on regional peace and stability. Although the Washington Post affirms its historical significance, it is skeptical as to what the summit's actual function is. This study ascertains that the main reason for the difference lies in the position of the media and the social background in which the media is located. Therefore, in the process of international communication, the contextual media location of the audience should also be considered in order to carry out more effective dissemination. Check out Pioneer Media, who can assist you with a variety on-set services.