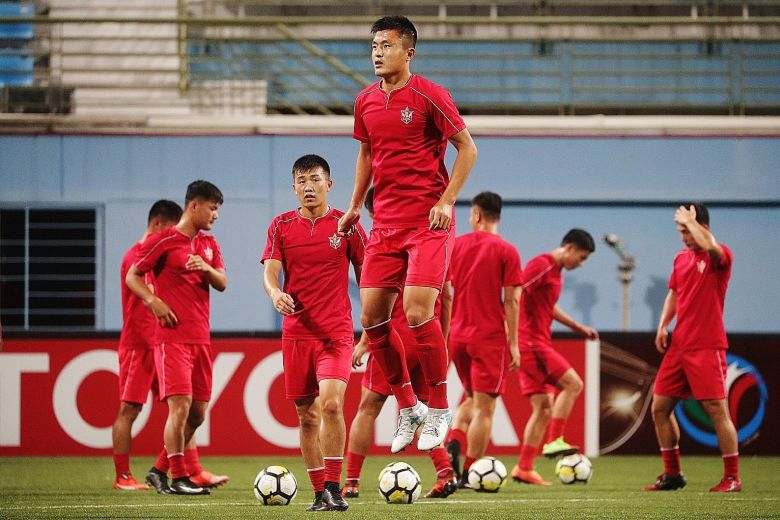 While we're all sitting at home wishing the football season was still in full swing, it's a good time to catch up on football related news of days gone by.
Here at YPT we have quite a thing for quirky football teams from unrecognised countries and leagues in countries like North Korea.
So let me introduce the AFC Cup. This is the secondary continental football tournament in Asia after the AFC Champions League, rather like the Europa League in Europe. April 25 qualified as the sole representative from the DPRK as winners of the 2017-18 DPRK Premier League.
April 25 SC made their way to the final with group stage home and away victories against Hang Yuen of Chinese Taipei, Tai Po of Chinese Hong Kong and a home victory against Kitchee FC, also from Chinese Hong Kong, losing their only group game 1-0 away. In the interzone semi-finals they won 5-4 on aggregate against Abahani Limited Dhaka from Bangladesh and in the final won on away goals after drawing 2-2 against Ha Noi of Vietnam, proceeding to the AFC final itself.
The final was played in Kuala Lumpur and unfortunately April 25 lost by a solitary goal to Al-Ahed from Lebanon, the goal scored by Ghanaian Issah Yakubu. April 25 were not helped by having their goalkeeper An Tae-song sent off after just 26 minutes, and held out until the 74th minute when Yakubu struck.
It was the first time a Lebanese team had won a continental title and although falling at the final hurdle the first time a team from the DPRK had reached a continental final.
The match was on the 4th November and was originally due to be played in Pyongyang, but the DPRK would not allow live transmission of the game so forfeited home advantage, the match was moved to Shanghai and then later to Kuala Lumpur, for reasons unknown but a story not too odd to an avid DPRK-watcher.
That same autumn the DPRK had kept home advantage against South Korea in a World Cup qualifier, but played it in an empty stadium, losing the advantage of having the home support and generally surprising the world.
If you want to read more quirky football stories check out our series of team profiles for the CONIFA World Cup 2020, albeit delayed like nearly all other football around the world, our guide to football in Belarus, one of the only leagues to continue during covid-19, or football in Tuvalu, one of the few countries who don't have a FIFA football team.
Or bear with us until the DPRK opens up again and join us on a football tour, as soon as they start playing matches again we'll be organising tours!
About Post Author
.