What is the situation with football in East Timor? Timor-Leste or East Timor is one of the world's newest countries, having only become an independent country in May 2002. The island of Timor lies just north of Australia and very close to Indonesia, with West Timor remaining under Indonesian control ('Leste' means west in Portuguese) A former Portuguese colony, Timor-Leste declared itself independent from Portugal in November 1975. However, just nine days later Indonesian forces decided to invade and by 1976, Timor Leste had officially become part of Indonesia. Thankfully since then they've again declared independence, this time without another invasion!
Indonesia – a country of over 270 million people – is hardly known for its football, so with its 1.3 million strong population how is football in East Timor?
HISTORY OF FOOTBALL IN EAST TIMOR/TIMOR-LESTE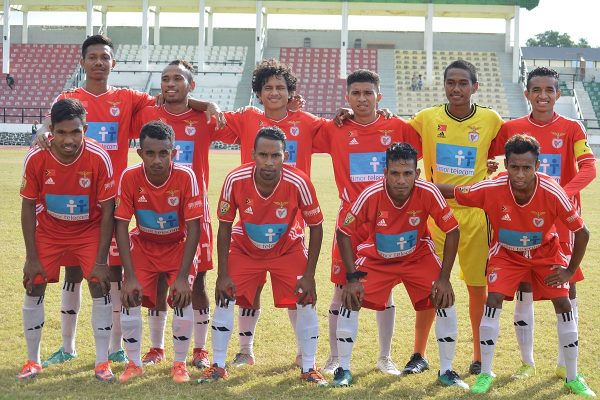 Football has been played in Timor Leste since the Portuguese colonial era, when the locals would challenge the Portuguese settlers to amateur games of football. Owing to their rocky history of invasions and occupations, the East Timor Football Federation (FFLT) was only founded after independence in 2002. They were soon accepted as an associate member of the Asian Football Confederation (AFC), and by 2005 were full members of FIFA, making them eligible for official FIFA qualifying campaigns. The federation is responsible for overseeing the development of the Timor-Leste national football team as well as the 'Liga Futebol Amadora', which is the domestic league system.
Timor-Leste competed in their first official games during the 2004 AFC Asian Cup qualifiers, where they were drawn to play Taiwan and Sri Lanka. Their first international match came against Sri Lanka – a respectable 3-2 defeat to a much stronger nation at the time. However, a 3-0 defeat to Taiwan in the next game showed there was work to do if they wanted to compete with the better nations.
Their next attempt at qualifying for a tournament came in 2006, when they entered the qualifying stages of the AFF Championship, the football championship of Southeast Asia. It was nothing short of a disaster as they lost all four games, including a 7-0 trouncing at the hand of the Philippines.
It wasn't until 2012 before Timor Leste were to record their first ever win. It came in impressive fashion too, a 5-1 hammering of Cambodia in the AFF Championship qualifying round. The win finally put an end to Timor's winless run in the competition which dated back to their debut in 2004 and featured 14 defeats in 15 matches! They followed this up with 3-1 against Laos, but agonisingly missed out on qualification for the finals by one point!
Recently though there has been an almost boom for football within East Timor, which currently has a so-called golden generation, with many players now playing abroad, particularly in Cambodia.
To read about the Timorese invasion click here.
WHAT ABOUT FOOTBALL IN TIMOR-LESTE IN MORE RECENT TIMES?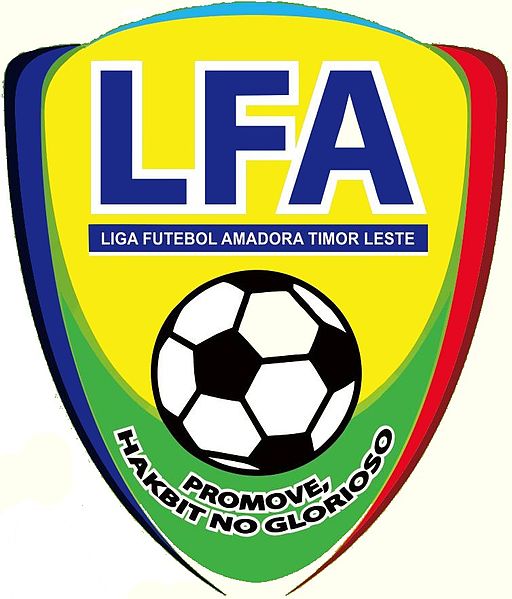 Well the results have been pretty awful. They now find themselves banned from competing in the qualification rounds for the 2023 AFC Asian Cup, after being found to have fielded a total of twelve ineligible players in 2019 AFC Asian Cup qualification matches. How did they get into this mess?
It's all down to a naturalised player scandal. In 2012, several Brazilian born footballers who we're playing in Asia and were not of Timorese descent or had probably never seen a football pitch in Timor Leste found themselves with a Timorese passport. Pretty shady, eh? Great idea in theory, just grant as many Brazilians the right to play for the country as possible, however this plan backfired.
After a match against Palestine in 2015 where no less than seven of the starting eleven were Brazilian, the Palestinian Football Association lodged a complaint to FIFA, claiming the Brazilian players were not eligible to represent Timor-Leste under FIFA rules. The issue was investigated over the following years and subsequently the FFTL was charged with using forged and falsified documents, fielding ineligible players and bringing the game into disrepute.
To be honest – results-wise – you couldn't tell the difference as since the turn of the decade they have accumulated several heavy defeats, including 10-0 and 7-0 to Saudi Arabia, 8-0 to the UAE and a couple of big losses to Singapore and Malaysia. So was it worth the hassle? Judging by results absolutely not!
But things have now started to change with that aforementioned golden germination coming in to play, led my the enigmatic Mouzinho. The team finished a record 3rd at the AFF Under 22 Championship of 2022, as well as putting in a stellar performance at the 2023 SEA Games in Cambodia.
To read my interview with Mouzinho click here
When it comes to football in East Timor, now is the time to be watching it.
FOOTBALL IN EAST TIMOR – THE DOMESTIC GAME
As previously mentioned, The Liga Futebol Amadora is the main domestic league competition in Timor Leste. It's comprised of three leagues with 'Primeira Divisão' being the top league, followed by the 'Segunda Divisão' and the '3a Divisão'. The league was only founded in 2015, when it replaced the old 'Super Liga Timorense'.
The Primeira Divisão is only a semi-professional league. It consists of eight teams, some of which share names with teams from the Portuguese Primeira Liga (Liga NOS), including Académica, Benfica and Boavista. The format is pretty standard, with no wacky league rules you can find withing plenty of other leagues! The teams play each other twice, with the champions qualifying for the AFC Cup (Equivalent to the UEFA Europe League). The bottom two are relegated to the Segunda Divisão. Simple.
The matches are usually played in only three stadiums around the country. The Baucau Municipal Stadium in the second largest city of Baucau, The Malibaca Yamato Stadium in Maliana and of course the Municipal Stadium in the capital of Timor Leste – Dili.
The current champions are Lalenok United. Remarkably, they've donea Leicester of sorts. They only gained promoted into the Primeira Divisão after finishing runners up in the Segunda Divisão in 2018, and in the following season went on to win the top division. Incredible story!
Sadly football in East Timor all but stopped during the pandemic, but has since restarted, with the local incarnation of Benfica currently the leading team with the country.
YPT has been guiding tours to Timor-Leste for a few years now, so we consider ourselves pretty clued up with the best places to visit.
You can check out our tours to Timor-Leste here.
About Post Author
.