What is the Arirang Smartphone? North Korea often unfairly has a reputation as a place where things don't work, but it really must be remembered that they are also a country under some extremely prohibitive sanctions. They are also governed by the Juche ideology of self-reliance, and since day one have at least tried to do things their way. We previously looked at the Samjiyon Tablet; now let's review the Arirang Smartphone, the most expensive smartphone available to North Koreans.
The North Korean cellphone industry
Despite what people think, North Korea has a thriving cellphone industry, with all phones at least in theory made in DPRK. Like any country they have range of prices and plans to suit different budgets; at the top of the pile is the North Korean iPhone, if you will; the Arirang Phone.
To get quick simple trivia out of the way, Arirang is the famous Korean folk song often considered the unofficial anthem of the Koreas, and should not be confused with the Mass Games.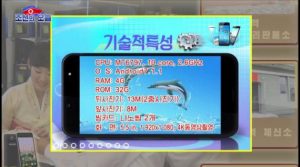 Arirang Smartphone – North Korea's iPhone?
The most up-to-date incarnation, released in early 2018, is the Arirang 171. It runs, much like all North Koreans phones, on the Android operating system – in this instance, Android 7.
It has a ten-core processor and its MT6797 chip runs at 2.6GHz, which actually makes it a pretty fast piece of kit as phones in North Korea go. It also has a lot of the creature comforts we expect from a smartphone in the west, such as 32G of memory (OK, not that much), and a front and rear camera. That's right: North Koreans do selfies too.
Now whilst it can be argued that not all the parts are made in the DPRK, it certainly represents the best of North Korean technology regarding Korean smartphones.
To read about North Korean tech check out the following site.
Can I buy an Arirang Smartphone?
It is, alas, not all that easy to get hold of an Arirang phone; officially, at least, the phone is for North Koreans only, but if you go on tours that visit things like trade fairs (link to Pioneers Korea), then it might be possible to at least get a glimpse.
That's our take on the Arirang Smartphone. Next stop on Made in the DPRK: potato soda, mushroom toothpaste and a whole heap of other beauties.
Wanna get your hands on some North Korean tech yourself? Join one of our tours to the DPRK!
About Post Author
.