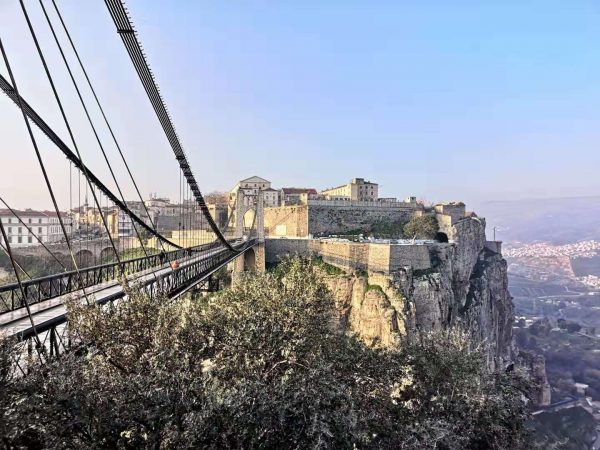 Few cities are as unique and have as much charm as Constantine, in Algeria. Along with Algiers, this city really shouldn't be missed when visiting the country and it is only because of the difficulties to get an Algerian visa that it is not crowded with tourists. The city is also called Cirta by the locals.
Constantine is described as the city of bridges, and some majestic bridges it has. The city, high perched on cliffs at 650 metres above sea level, is connected to the rest of the world by eight bridges, all very dramatic.
Originally a Phoenician city and then the capital of Numidia, it is only in 312 AD that Constantine took its actual name, commemorating the victory of emperor Constantine. Constantine is the third biggest city of Algeria, after Algiers and Oran.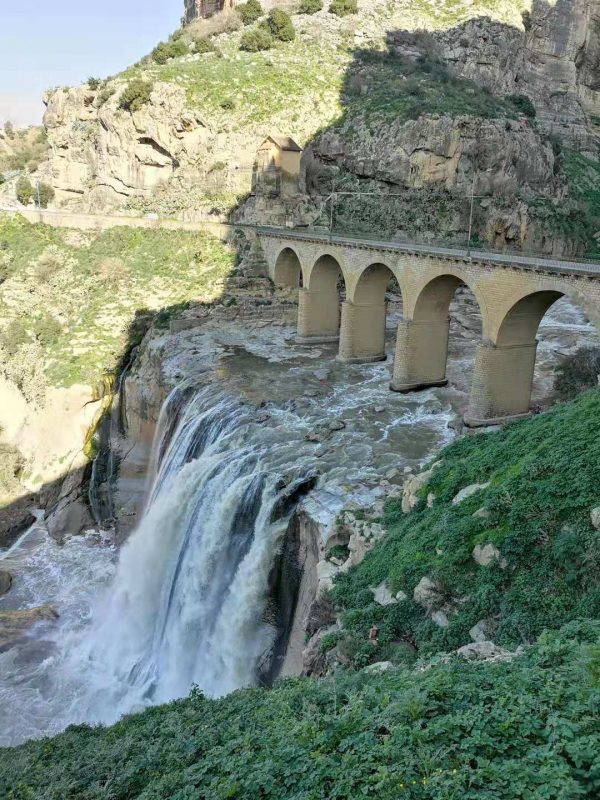 While in Constantine, you'll definitely want to walk along some of its bridges and see some of its ravines. Most of the bridges have been renovated around town but one of the bridge, the El-Kantara Bridge, is the oldest and was the only bridge connecting Constantine with the world in the ancient days. Now, three generations of this bridge, the Roman one, the Ottoman one and the French one, can be spotted. A testament to the multiple rulers of Constantine. Each bridge of Constantine is unique and follow a different kind of bridge design. Constantine has suspension bridges, viaducts and cable-stayed bridges
While visiting a bazaar is a common thing to do in Africa and the Middle East and might seem like a cliché, the bazaar of Constantine old town really has something special. Its long winding roads are packed with authentic life and have not been turned into a tourist attraction yet. While there, do try some Algerian street food and pop by the oldest flour mill of Constantine.
You`ll also want to stop by the Cirta National Museum where multiple artefacts from the Roman days and before are exposed.
A visit to Constantine would not be complete without checking the Emir Abdelkader mosque. At the moment, while the Grand Mosque of Algeria is being built (which will be the biggest mosque inAfrica upon its completion), it is the biggest mosque of Algeria and was given as a gift from the previous president of the country and built in 1994. This mosque is reminiscent of the Grand Mosque of Hassan the Second in Casablanca. It is an extremely elaborate and lavish mosque, which incorporates multiple styles as well as stained-glass windows, and figures amongst the most impressive mosques in the world. It is possible to visit it even for non-Muslims.
Constantine is part of every scheduled tour of Algeria done by YPT but it is also a must for any Independent Tour of the country!
About Post Author
.