There are a ton of great places to live in the world, and everyone likes to see something a little bit different. Right now you may be living in Florida – or Tampa, Florida to be exact. Don't get me wrong, it is a beautiful place to live considering all of the scenery and water. Even so, it can still be great to go to a new place in the world.
Traveling is something that everyone loves to do, and it could even lead to traveling internationally too. In order to do that you need a passport, or you have one but it needs to be renewed. Trust me, getting a passport renewal in Tampa won't cause you a serious hassle. Once this is sorted, you are going to need a location to travel to. There are so many incredible places to pick and choose from. One location that I think is simply mind-blowing and often overlooked is Colombia!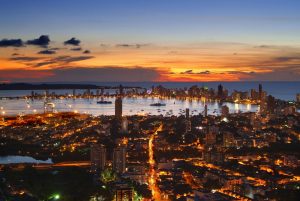 Let's face the fact that traveling to the same places over and over again can be pretty dull. You may have loads of fun, but it's really nothing new. What you need is a new sense of adventure without having to go on a cruise or pay overwhelming amounts of money in the process. Colombia can offer you more than just a new experience, and there is more than enough to do there too.
We are talking about a rediscovered gem right in our backyard that is quickly becoming one of the fastest growing destinations for young tourists, eco-lovers, and foreign culture enthusiasts. If you pass up a chance to go you'd be crazy.
Unique People & Hospitality
Not only is Colombia incredible, but it's a beautiful place that's full of unique mixtures of ethnic cultures. A combination like this creates such a wonderful experience for visitors. This is a location that is still recovering from its reputation as a dangerous country. The people of Colombia are compensating for the country's dubious past by creating a positive, friendly, and safe environment for tourists! They are making a huge growth statement on the tourism front. It'll be like taking in a whole new lifestyle that's full of wonderful experiences.
The Location Itself
People mainly want to see something new and different when they decide to travel. Every travel location has something interesting to offer. It's good to be able to go somewhere that offers history, beaches, resorts, tourism, and even outdoor activities.
Given that Colombia is relatively close to North America, flights are generally quite reasonable there. Plus, you'll find that other accommodation and living costs are much cheaper than other places.
Unimaginable Nightlife
There are a few places where the nightlife is pretty great, but it's extravagant in Colombia. People are not only friendly, but the entertainment they present is also like nothing you've ever seen before. The Colombian people have a natural flair for dancing and partying. There are restaurants, drinking, live music, dancing, and just the overall spread of positive entertainment everywhere.
Sure, there are a million other places you could go for a quick vacation, though if you are looking to have fun, save money, and enjoy life, Colombia is the place for you. Take a chance to see what it has to offer before you think about traveling someplace you've been so many times before. Switch things up so you can feel an experience you've been wanting for so long.
About Post Author
.