Despite North Korea and China being neighbors and buddies in all things red and socialist, the China – North Korea border is not only one of the most militarized and tense on earth, but is also one of the most interesting. To say Young Pioneer Tours are a bit obsessed with the border between the PRC and DPRK would be a bit of understatement, which is why we run our yearly borderlands trip. Of course we would suggest going on said trip would be the best way to learn about the borderlands, but in the absence of that, here's our guide to the Chinese side of the border.
The Length of the China – North Korea border
The border is a mighty 1410 kilometres east to west (most of which we'll drive along on the tour), and is bisected almost the whole length by the Yalu and Tumen rivers, as well as the iconic Mount Paektu.
Amazingly there are as many as 205 islands in the Yalu river, which were seemingly divided very randomly between the two countries. Many are close to China but belong to North Korea, and vice versa.
Money money money
China is North Korea's biggest trading partner, and almost all trade is done via the borderlands of North Korea – both illicit and legitimate.
In Dandong, Ji'an, and Linjiang it is possible to take speedboat rides next to North Korea. Tourism on the Chinese side is big business, particularly in Dandong.
Main Crossings of the China – North Korea border 
The following are the main crossings (though in fact there are many many more):
The Sino-Korean Friendship Bridge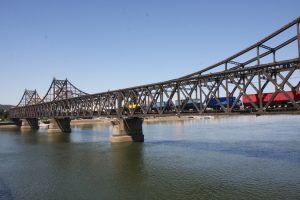 This is the bridge that takes buses and trains from Dandong into Sinuiju, and is next to the previous bridge that was bombed in the Korean War.
New Yalu River Bridge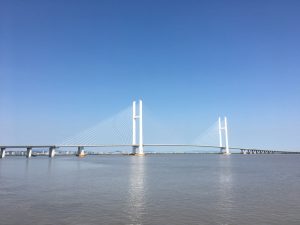 This was created as a new way to increase trade between Dandong and Sinuiju; alas, it is not currently being used.
Ji'an Road/Railway Bridge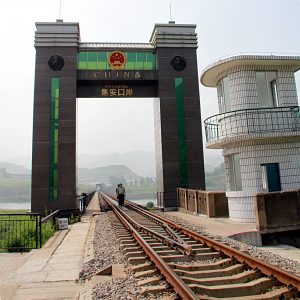 This links Ji'an with Manpo in the DPRK. There are two bridges here, used mostly for trade and a bit for tourism.
Linjiang Yalu River Bridge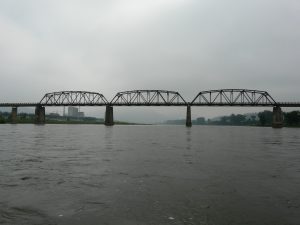 Probably my favorites part of the borderlands tour: a very cool bridge used for trade. Links with, and offers, great views of Chunggang in the DPRK.
Tumen Border Road Bridge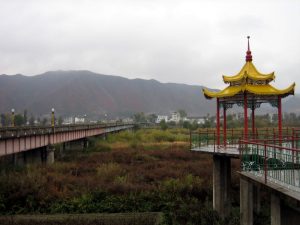 This bridge links Tumen with Namyang, the home of Mother Kim Jong-Suk, and the place where we bring tourists towards Mount Chilbo and Chongjin. It is also the only place where foreigners can walk into the DPRK.
Hunchun Border Crossing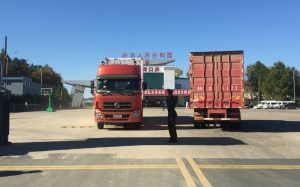 This crossing connects Hunchun (and Yanji) with the Rason SEZ of North Korea.
Want to get crazy in the Wild East and explore the China – North Korea border for yourself? Join our next Borderlands Tour!
About Post Author
.