At Young Pioneer Tours we have a number of passions, mostly related to strange countries, but also for some of us at least football. Sow hen the chance to attend the inaugural Cambodian Premier League awards came about we obviously jumped at the chance.
To read about watching football in Cambodia click here.
What is the Cambodian Premier League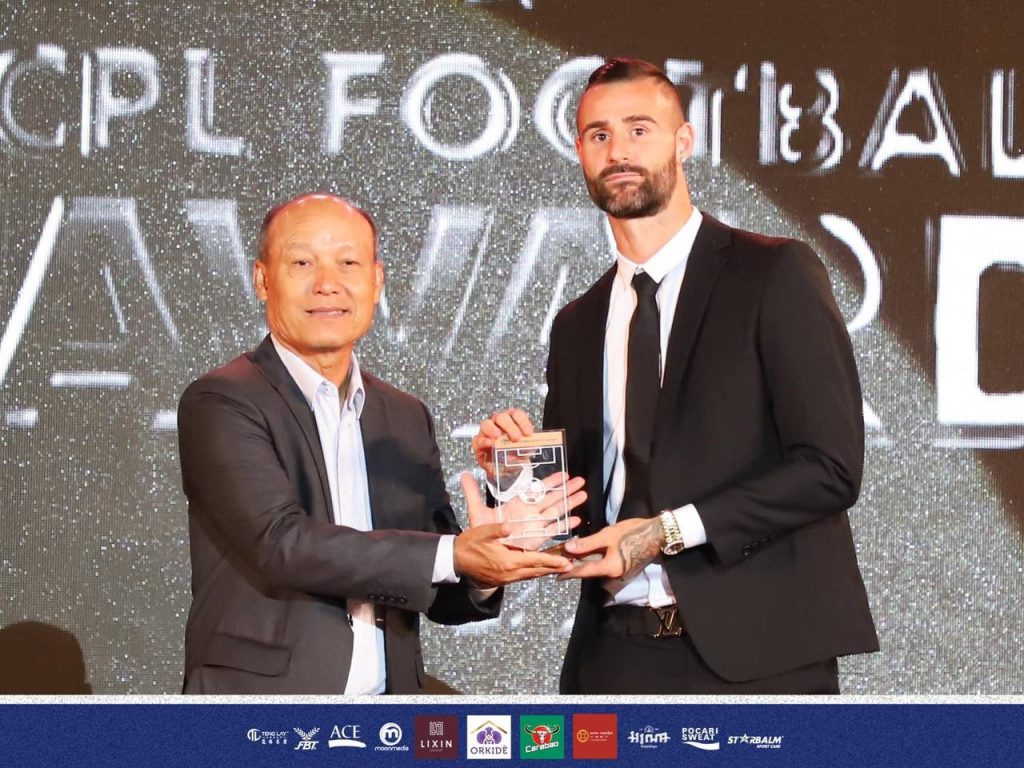 The Cambodian Premier League is the newest and latest incarnation of football leagues in Cambodia. Introduced for 2023 it reduced the top from 13 to 8 clubs, while introducing a second tier of 12 clubs.
The aim being to make things more professional, but also more competitive and raise some more money for football in the nation.
To read about the Cambodian Premier League click here.
Has the Cambodian Premier League been a success?
We could dance around this issue all day long, but in short not so much. It has indeed made things more competitive, but also involved a rather unfair championship round which saw PKR Svay Rieng robbed of the title, but also no money for sponsorship, nor even games television anymore.
And money has been a real important point, with many teams from the second tier struggling to survive as they simply do not receive enough money. Point ill get into more detail about later.
Sp, how were the Cambodian Premier League awards?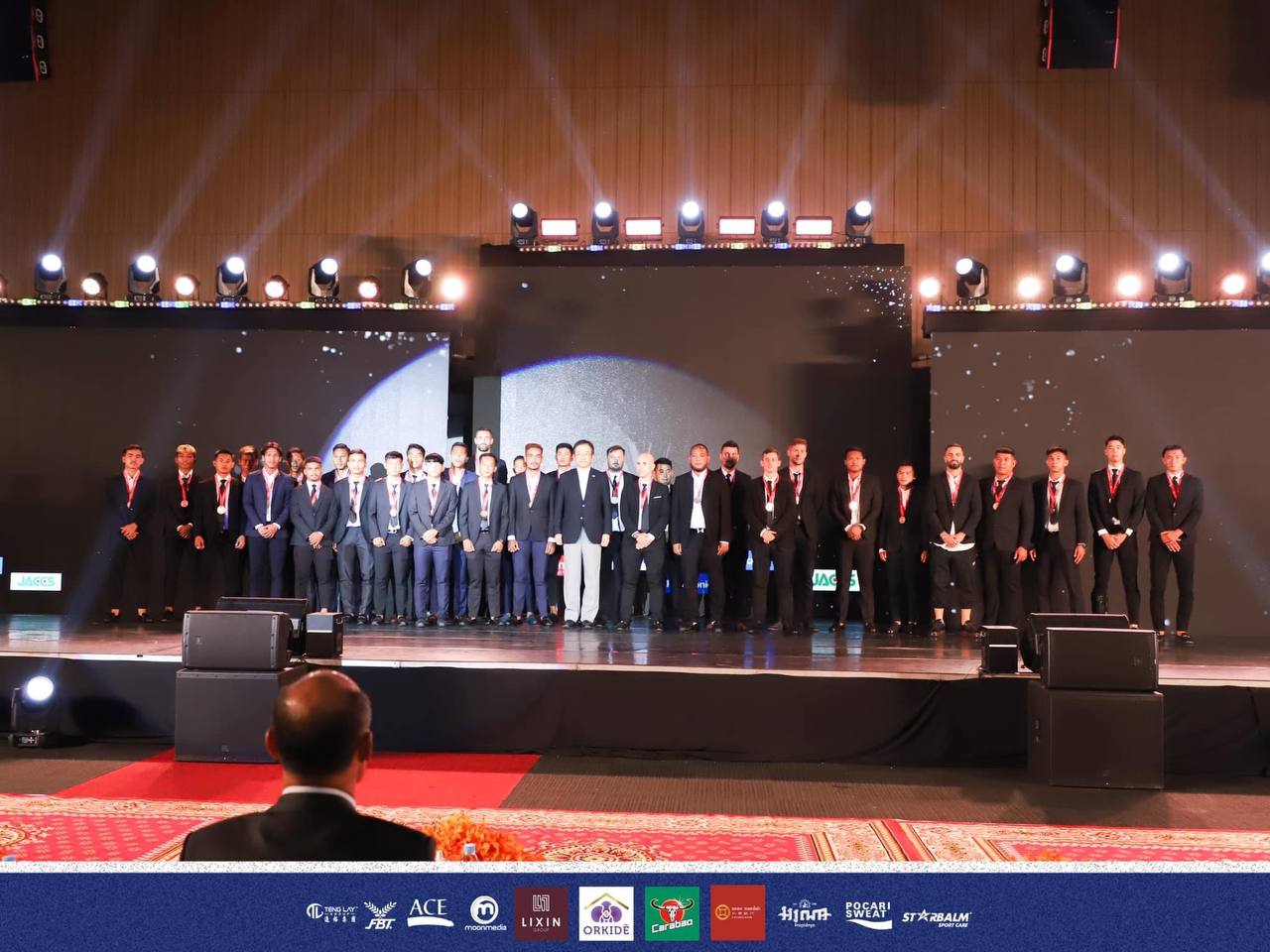 Ro be fair the CPL put on a very good event and there was not only a full house, but also plenty of awards to keep the guests happy. There was also a fair bit of razzmatazz that made it a real event.
As expected most of the big awards went to champions Phnom Penh Crown, but there were also prizes some YPT fan favourites, such as Markus Haber the top scorer in the league.
To read about Phnom Penh Crown winning the league click here.
And of course there was also some diversity on display with many women winning awards, although the women's Cambodian Premier League (and its slightly offensive pink logo) yet to have been launched. See below photo for proof of diversity.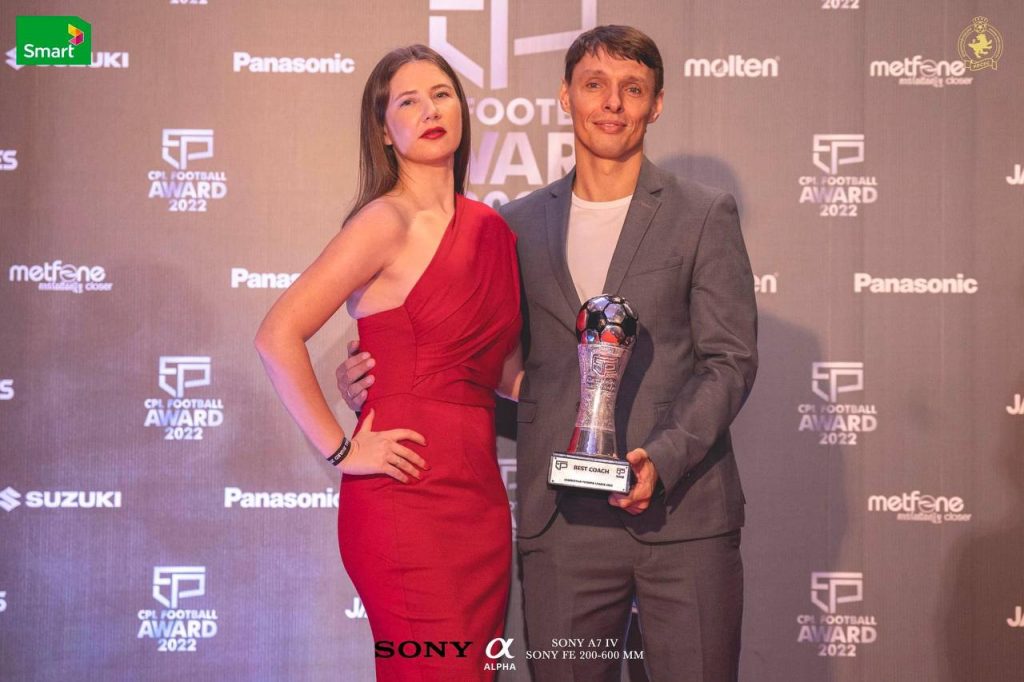 How did Next Step FC do at the Cambodian Premier League awards?
So, in case you missed the memo YPT sponsor a team in the second tier of Cambodian football, namely Next Step FC. Alas the season finishing with the club 11th out of 12 in the CPL 2, with the main awards we were up for being most sendings off for the coach and perhaps worst managerial start – Gareth Johnson losing 11-0 in his only stint as caretaker manager.
There was though one award which the club really could and should have won and that was goal of the season, and award that was not even given. My personal opinion was that it was spite, with there really only being one logical winner.
And that was Next Step FC star forward Bruno Wellington of Brazil. Don't believe us, well check out the clip below….
You can read more about Next Step FC here
And will YPT be sponsoring Next Step FC in 2022?
YPT have an office in Cambodia, so will again be sponsoring Next Step FC, with our proud logo again adorning the shirts of the mighty Next Step FC. What will next season bring? Well one ever quite knows with football, but there are certainly grand plans, with major financing for the club, as well as perhaps the opportunity for some fa ownership in Next Step FC.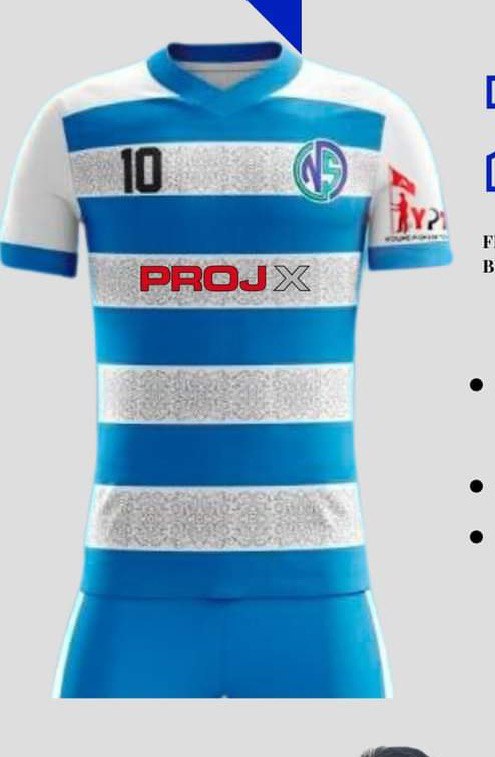 The world might be slowly getting used to a new normal, but at least "normal" is at least part of the phrase. Roll on the 2023 Cambodian Premier League 2!
About Post Author
.