Cambodia enters lockdown after spike in Covid cases. The Kingdom of Cambodia which for the longest time was one of the few success stories at fighting Covid-19 has now not only seen its most serious spike in infections, but has now entered an almost complete lockdown.
To read about normality of life in Cambodia click here.
For a long time living in Cambodia felt like being in a bubble whilst watching the rest of the world deal with coronavirus, sadly that bubble seems to have well and truly burst.
The initial February 20th incident
The initial community outbreak occurred on February 20th and allegedly involved high end call-girls and Chinese nationals bribing their way out of quarantine. After absconding they went out socializing and unbeknown to everyone they met passing on the virus.
By the time the government realized there had been some kind of community outbreak and began track and trace the cat was already well and truly out of the bag.
Initially certain areas were cordoned off, schools and cinemas were closed, but the virus was already spreading around the country.
Virus spreads to Sihanoukville and beyond
Sihanoukville is the city on the southern coast dominated by Chinese business. By the 24th February numerous cases had been announced in the city, with multiple hotels and businesses being shut down, as well as the city essentially being closed to all but essential travel in and out from early March. This also led to the tourists island of Koh Rong being cut off from the mainland, with the exception of essential supplies being delivered.
To read about how Siem Reap might open by Q4 click here.
Again as fast as the authorities reacted the virus was moving even quicker, and it was not long before many other provinces, such as Siem Reap and Koh Kong were reporting outbreaks.
Cambodia enters lockdown – the initial curfew
On April 1st, in what sadly was not a prank the central government announced that it would give local authorities the power to enforce curfews and, or lockdowns in areas suffering from severe outbreaks. Within a few hours the Phnom Penh municipality announced an 8 pm – 5 am curfew on all residents, essentially baring anything but essential travel during these times.
During the daytime though life remained largely normal, with restaurants and bars still allowed to open during the day, and 7.45pm becoming the new Phnom Penh rush hour. This initial measure was to last 2 weeks, ideally ending by the start of Khmer New Year, sadly infection rates continued to rise leading to tougher measures needing to be implemented.
Cambodia bans restaurant dining and alcohol sales
With infections continuing the rise the government took further measures on April 10th by firstly extending the curfew by a further two weeks, as well as banning intra-provincial travel.
In a slightly more shocking move dining in restaurants was also outlawed, although take-out and delivery services were allowed to continue, such as Food Panda and Nham24. Technically at least all alcohol sales were also banned. This included both in restaurants and take-out.
Why was alcohol banned? Essentially because many of the community outbreaks had been linked either to bars, or parties that involved people drinking.
Cambodia enters lockdown for two weeks from April 14th
Again as cases continued to rise in spite of the measures that had been implemented, the government decided that there needed to be further action taken.
On Wednesday 14th the Prime-Minister announced that Phnom Penh would enter a two week full lockdown.
Phnom Penh enters lockdown, what are the new requirements?
Whilst previously allowed to leave the house during the day, the new ordinance states that residents will not be allowed to leave their homes unless shopping for food or medical purposes, or to go to work if employed in certain exempt fields, such as NGO's, the medical profession, or journalism for example. Non-essential business were also ordered closed, with exceptions relating mostly to food and medicine.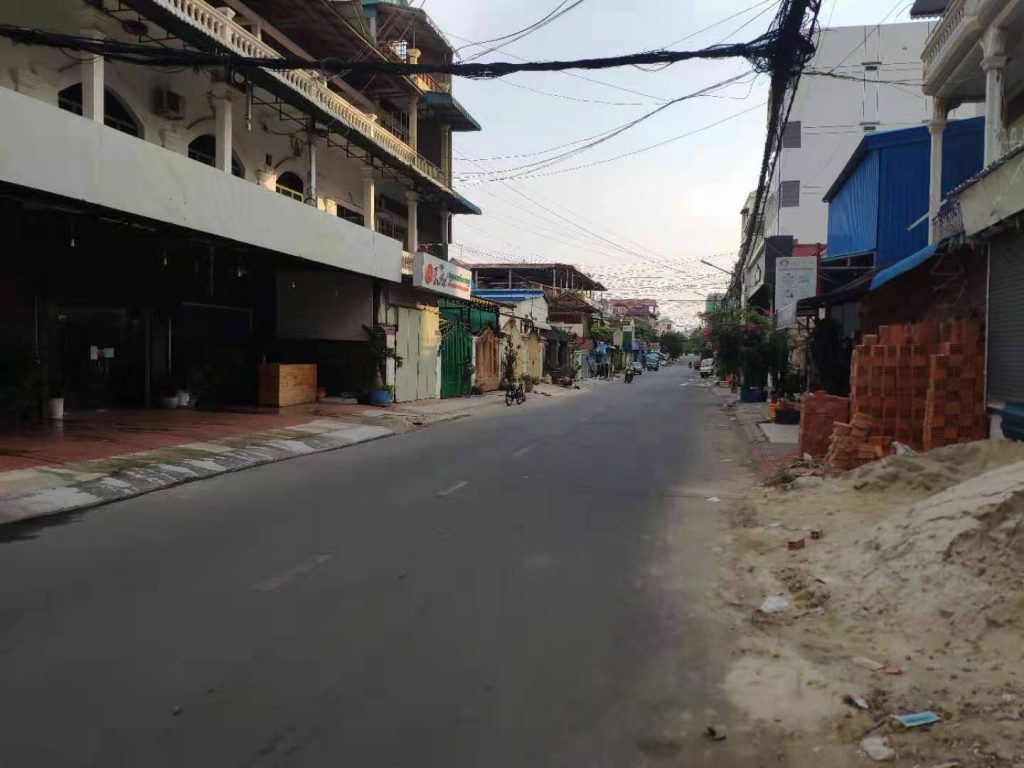 People are still allowed to go out and exercise for example, but not in groups larger than two people. Badminton is in, Football is out.
What happens next? No one knows, we can but hope that Cambodia entering lockdown helps stem the rise in infections, the population continue sto get vaccinated and life slowly starts to return to normal.
About Post Author
.