Irkutsk is one of Russia's best-kept secrets, it completely dispels the myths of gulag-style Siberian wasteland. While you may come across some of the grey old drab Soviet-style apartment blocks, you will also find a beautiful city with old architecture and tonnes of history. Irkutsk, like many cities in the world, is going through its own hipsterisation movement which means trendy coffee shops and bars abound.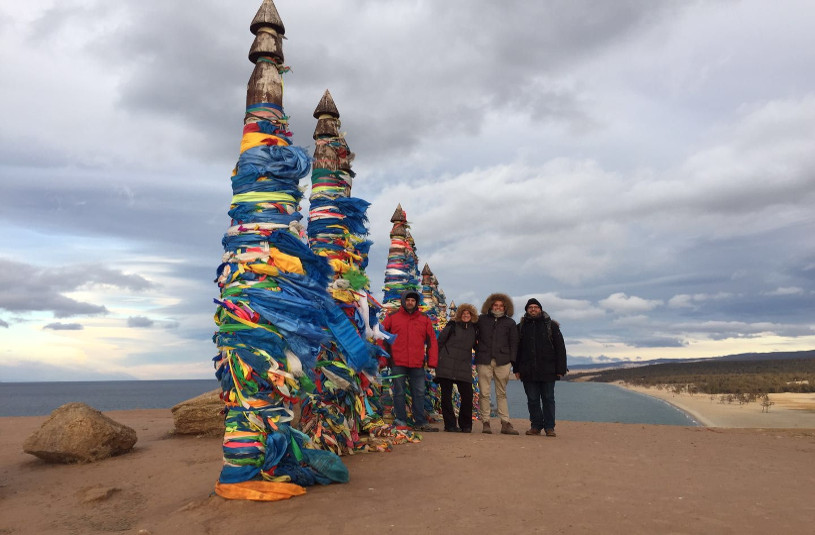 ---
The main reason anyone comes here, of course, is Lake Baikal. With its endless shores and deep waters, Baikal offers some of the most stunning scenery in the world all year round. So naturally YPT had to explore!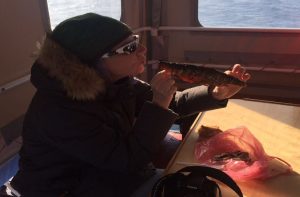 After seeing the historic sights of Irkutsk and sampling the local vodka we made our way to Listvyanka where we hit up the local fish market to buy some fresh smoked omul (the local fish) and some other goodies before hiring an old Russian fishing vessel to explore the lake from the water. Sitting in our little cabin, munching down on omul and sipping hot tea was perfect as we sailed past the snow-capped mountains and autumn leaves which encircle the lake. We made a stop at the circa-baikal railway and explore old tunnels that line the lake. They say that for every 10 metres at least 10 people died in the construction, mostly from dynamite accidents.
The next day we climbed aboard a mashrutka (Russian shared van) and drove up to the ferry which took us across a narrow straight to Olkhon Island. We arrived into Khuzhir, a small Buryat village with a few café/bars and an assortment accommodation. Olkhon has to be one of the most spectacular places in all of Siberia. With dramatic cliffs that plunge into the blue depths of lake Baikal amongst a backdrop of snow-capped mountains lining the adjacent shoreline it's something that must be seen to be believed. Of course, as you'd expect in Siberia, it was frigid, however this only added to the fun of exploring Siberia in November. We explored the island in a "bread loaf car" which is a tiny square van from the soviet times. Our driver Yevgeniy was an absolute speed demon, who would zoom along dirt tracks at lightning speed making for an adventure in itself. We've explored the northern cliffs of Cape Khoboy, Peschanskaya village which used to be a fishing gulag in Soviet times and also several shamanist sacred sites all of which came with amazing scenery.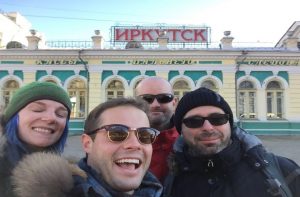 By night we retired to the local bars to celebrate Halloween! We didn't have costumes but we did instead get to go to a sauna in a local person's house taking intermittent breaks in the -10-degree air. There is something very special being half naked in freezing temperatures in the middle-of-nowhere-Siberia, I guess it's one more thing to tick off the bucket list.
We returned back to Irkutsk, via bread loaf car, ferry and mashrutka where we had some celebratory farewell drinks and amazing burgers (seriously some of the best burgers all of us on the tour had ever eaten). Irkutsk can't be recommended highly enough and is easily accessible with flights from China and Europe (via connection in Moscow).
---
For the first time in 2019 it includes a visit of Ulan-Ude
About Post Author
.