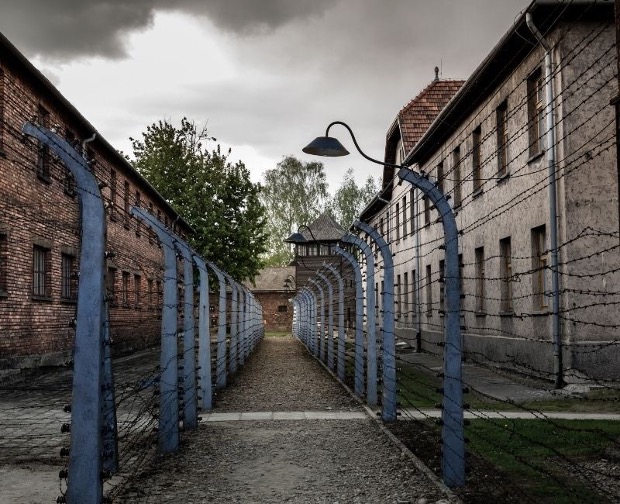 There are supporters and opponents of visiting places where millions of people died. It seems obvious that not everyone enjoys seeing such places or monuments, or if they are simply children. However, thinking in a scientific or patriotic way, almost every person in the world should visit such a place as the Auschwitz-Birkenau concentration camp in Oświęcim.
A rather controversial but well-known ideology, the Auschwitz lie is a claim that takes into account that the commonly accepted declaration and experience of the Holocaust, is either greatly exaggerated or completely invented. In perfectly developed Western countries, including Poland, dissemination of this Auschwitz lie is universally punishable. In a country like Iran, but also in many other Arab countries, denialism is officially recognized and promoted. Organizations active in this field are seeking additional funding for their activities.
Auschwitz open to tourists
Its convenient location and the numerous historical exhibitions and workshops organized there make this place visited by thousands of people every day. No wonder that this place is on the UNESCO World Heritage List. Perfectly preserved monuments, bunkers, all the everyday things, pictures, paintings, and even clothes – you can see it all with your own eyes, crossing the gate of the camp.
Experiencing such an image with your own eyes can cause a real shock, compassion or catharsis.
It is true that not everyone is immune to such strong impressions and emotions, which accompany this visit, but it is really worth taking into account the fact that at one time, our loved ones had to experience this for real, and it is worth paying them respect.
It can be extremely irresponsible to take there with your toddlers. First, it doesn't make any sense for them to understand what the tour is about, and secondly, some places are really drastic.
Respect, peace, and what we owe
There are many ways to learn about the holocaust, read books about World War II, see documentaries about that time. Apparently, the human imagination has no limits, but when it comes to imagining how such tragic things could really happen, it seems like something out of some science-fiction novel.
In occupied Poland, but also throughout Europe, the Nazis established many camps for the labor and extermination of humanity, but the most famous became Auschwitz museum near Krakow. This was due to several factors, including the enormity of the victims, the size of the area occupied by the camp, as well as the surviving evidence of the crimes.
It is worth visiting this place as an older, more mature and richer in experience person, who will look at the preserved hair, re-examine the same photos and once again stand in front of the tragic wall of death, where people were killed in the chambers. You can really smell the stench of death there, which is hardly desirable for anyone, but makes you experience an inner catharsis.
How to get to the camp in Oświęcim?
Many tourists, after visiting all the interesting attractions in Krakow decide also to take Auschwitz tours. No wonder that the road takes only 40 minutes, and there is the largest concentration camp on Polish soil. Strolling around the capital of Malopolska, you will find not one office offering trips to Auschwitz to visit the site of the former German camp. Of course, it is worth using this form of tour, because then you can be sure that you will not miss any important attractions, and also an experienced guide will familiarize you with interesting historical facts, but you can not hide the fact that it is much more expensive than travel alone.
So how to get from Krakow to the museum?
By far the easiest and most common way to get to the Auschwitz area is by car from Krakow. You can choose to drive on the A4 highway with the exit in Chrzanów, remembering that the highway is tolled at the gates in Balice. This route takes about 1 hour and 20 minutes. You can also choose to go through Spytkowice and Zator. It is about 70 kilometers.
The best option is via Alwernia
There is also an excellent connection by public transport from Krakow to Auschwitz. If you are coming to Krakow for a longer period of time, you are probably located somewhere in the center, so the closest thing you can do is just walk to the main bus station and buy a ticket to Oświęcim. There are a lot of buses going on the route Krakow – Oświęcim. On weekdays they run even every dozen or so minutes.
If you choose the train, you should take into account that the train is not the best way to get there, but it is cheap. It is possible to get to the area of the concentration camp by train from Krakow. Trains going directly through Oświęcim and stopping at the train station leave several times a day.
If you don't have much time and your own car, it's best to go on an organized tour with a company that organizes group tours and transportation.
About Post Author
.