Constantly rated as one of the best islands in the world, Palawan, in the South West of the Philippines, has it all. Beaches, snorkeling, island hopping, scuba diving, hiking, and amazing local and international food.
---
Puerto Princesa
Most people start in Puerto Princesa, the capital of Palawan, which is a great spot to head off to the rest of the island. With plenty of daily flights, it makes for an easier and cheaper place to fly into then El Nido or Coron. A lot of people come here to jump on a live aboard the boat for diving trips to the UNESCO world heritage site of Tubbataha Reefs National Park.
Port Barton
Port Barton, located approximately three hours from Puerto Princesa, is a favourite of mine, it's a small, quiet and chilled village on the west coast with a definite backpacker vibe to it. You can walk through most of the town in about 10-15 minutes. There isn't a lot to do there but that's the point. Wake up late, swim in the crystal-clear water, eat some local delicacies, read books and chill hard or spend your days island hopping.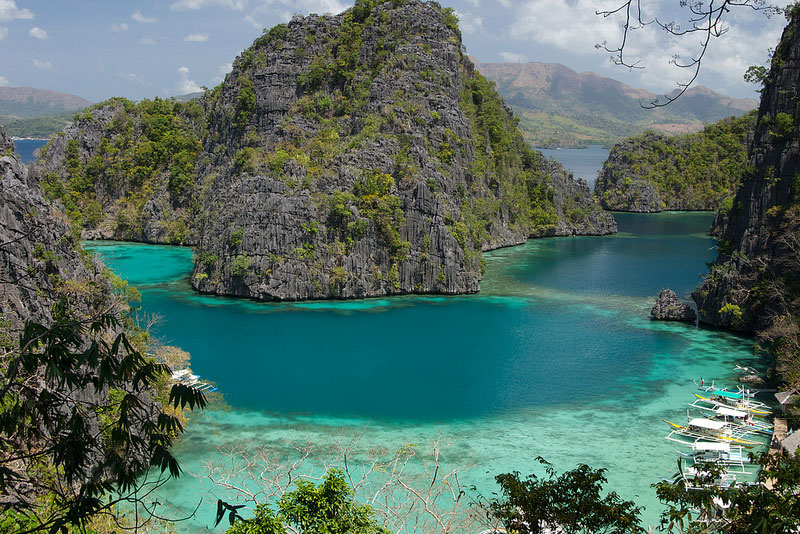 El Nido
El Nido is where you go if you want to spend the night having a bit of a boogie, with its more vibrant nightlife, amazing choices of restaurants, and natural beauty it's no wonder this is where everyone comes. It's has a couple great beaches and an amazing hike up the limestone cliffs with a spectacular view of the whole city. Make sure you find yourself a local guide to take you up, it might look easy but you'll definitely get lost. The main point of coming to El Nido, like most of Palawan, is for the island hopping. With more choices then Port Barton, El Nido is the definitely the best place in Palawan for island hopping. While there, keep an eye out for lechon, whole spit-roasted pig, a special delicacy in the Philippines. Also whilst I was there, I was fortunate enough to receive a couple free massages. El Nido has a massage school and constantly looking for people to practice their craft on. With plenty of options for accommodation ranging from backpacker spec to luxury hotels, you will have no trouble finding somewhere to sleep.
Coron
Coron, technically not part of Palawan, is the capital of Busuanga Island, and is a fantastic place for those wanting to get away from El Nido for a few days, and is easily accessible by ferry from El Nido. Coron has some of the best wreck diving in the world, constantly winning travel awards. It's famous for the World War II Japanese sunken ships.
---
Join us for our 5th annual trip to Palawan for our infamous
Palawan Island Hopping Tour!
About Post Author
.