Fidel Castro enjoyed a long leadership of Cuba, until his health began to deteriorate in 2008. Initially titled prime minister in 1956, his absolute power over the country became fortified in 1976 when the positions of prime minister and president were combined, leaving Castro as both the head of government, and the head of state, in a role created just for him.
---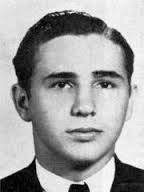 In the early days of the revolution, a man called Camilo Cienfuegos was considered 'number two' in the revolution, until he tragically died in a plane crash. This left 'number three', ubiquitous t-shirt model Ernesto Che Guevara to hold up the rear. Unfortunately, Guevara also died, trying to spread the communist revolution in Bolivia. Following their deaths, Fidel's younger brother Raul was placed as 'number two', a position he held until 2008 when Fidel unofficially stood down, and Raul was unofficially left to run the country.
In the early days of the revolution Fidel declared that it was socialist in nature. Many believe that Fidel was not an actual communist, but had been led into the warm bosom of the Soviet Union through pragmatism, rather than dogmatism. The same could not be said of Che, who was an open communist and revolutionary. The same is true of Raul, who was a declared communist long before the start of the revolution, and certainly embraced the line of his brother when it was declared.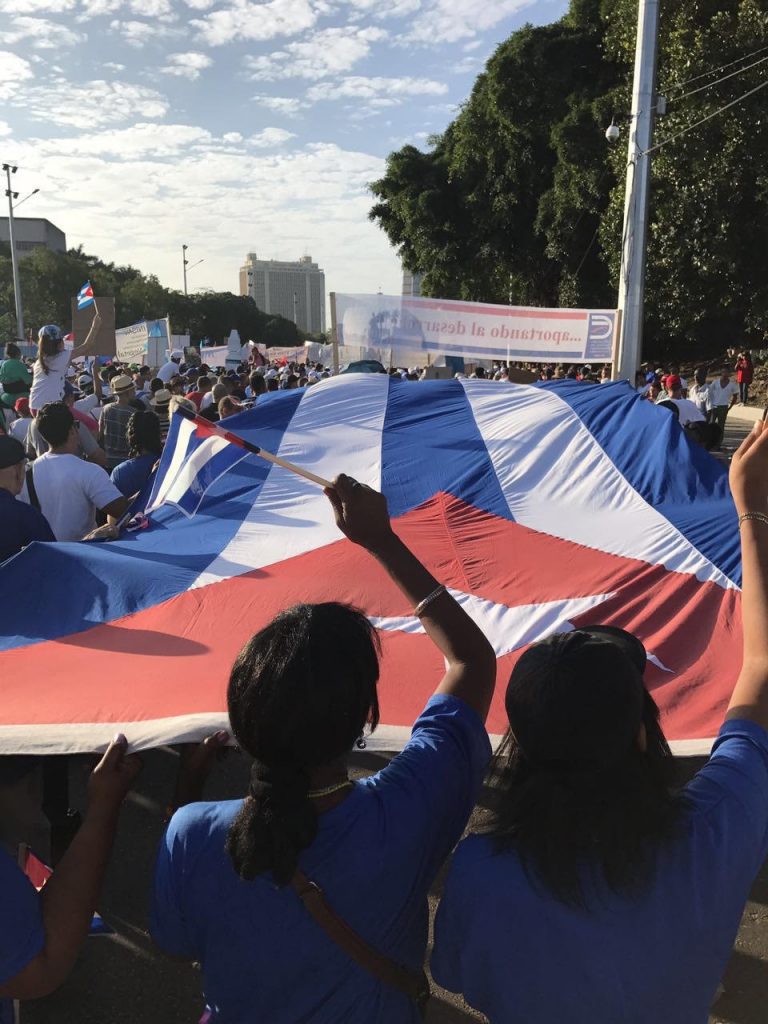 For many years, Raul was considered a conservative (in the communist sense of the word) influence on Fidel. So, when he took defacto power in 2008 and then dejure power in 2011, many expected the changes to be either small or limited, with the most likely result being a communist style shifting of 'cronies'. What actually happened marked by far the biggest change in how the country operated since the revolution.
The first thing he did, which sounded small to outsiders but completely changed the landscape of the country, was to allow a number of self-employed professions to be done legally. This has created an entrepreneurial class, as well as a middle class, without giving up any political power. And, more importantly, without going too far into wild-west style capitalism, like many would argue countries such as China and Vietnam have done.
He did this whilst offering a sizeable olive branch to the USA, and managing to repair
relations to such a level that not only did Obama visit the country, but propaganda appeared showing Raul and Obama as best of friends. This is something that looking back to the Bush years, or the current Trump administration would have seemed frankly impossible.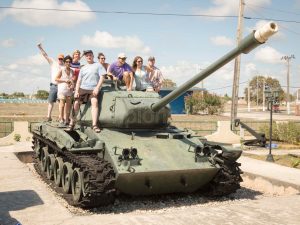 Another important move when Raul took over was to state that he would serve two four year terms only, before handing over power to a new generation of leaders. This will happen in early April of 2018, and the most likely scenario is that Miguel Diaz-Canel will be elected as President.
Diaz-Canel is known to be a Raul loyalist from the conservative wing of the party. In communist terms, this means he is from the left, rather than the right. Has a strong reputation for not being corrupt, and during his time in local government was seen as an extremely competent leader that got things done.
Whether he reforms the country further, or moves it back to the left is anyone's guess. However, it's unlikely that he will dismantle the system. At least whilst his mentor and sponsor Raul Castro is still alive. But where he decides to steer contemporary Communist Cuba, in a world where the left is disappearing and the rise of the right-wing strongman seems to be sweeping like a plague, is truly anyone's guess.
I personally hope that he manages to preserve the successes of the Cuban Revolution, whilst continuing to improve the lives of the citizens of Cuba. I also hope that is done within the framework of the existing system. Surely any world that has Trump, Erdogen, and Duterte leading huge nations through fear and hate needs a Red Cuba?
---
Interested in seeing a Castro Cuba whilst it lasts?
About Post Author
.