Fireworks in Pyongyang are a BIG deal. On many national holidays and the like it is possible to see them. Here's our ultimate guide!
When can you see fireworks in Pyongyang?
What better way to cap off any national holiday or tour to North Korea than with a spectacular array of fireworks in Pyongyang? Never one to execute pageantry half-heartedly, a fireworks show in Pyongyang is of course, completely over the top.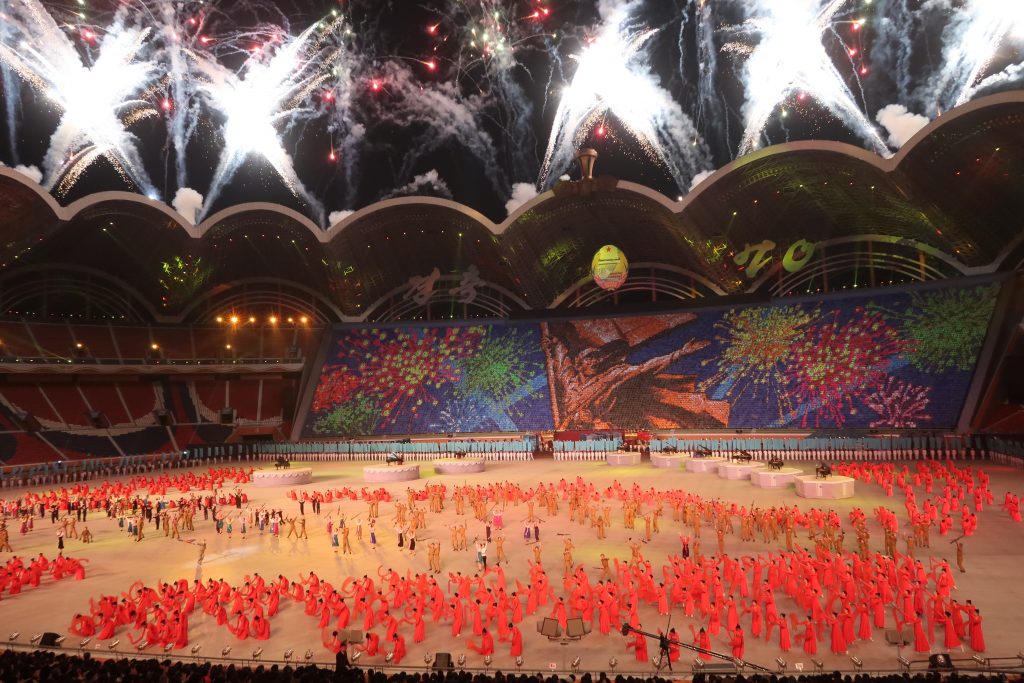 So what events can you see fireworks in Pyongyang? It's also a safe bet to say that fireworks will always take place during our New Years Eve tour after the count down, with this year's celebrations also featuring lazers, drones and life performances. Additionally, any tour witnessing the Mass Games can expect a fairly impressive fireworks display from May Day Stadium during the finale of the performance.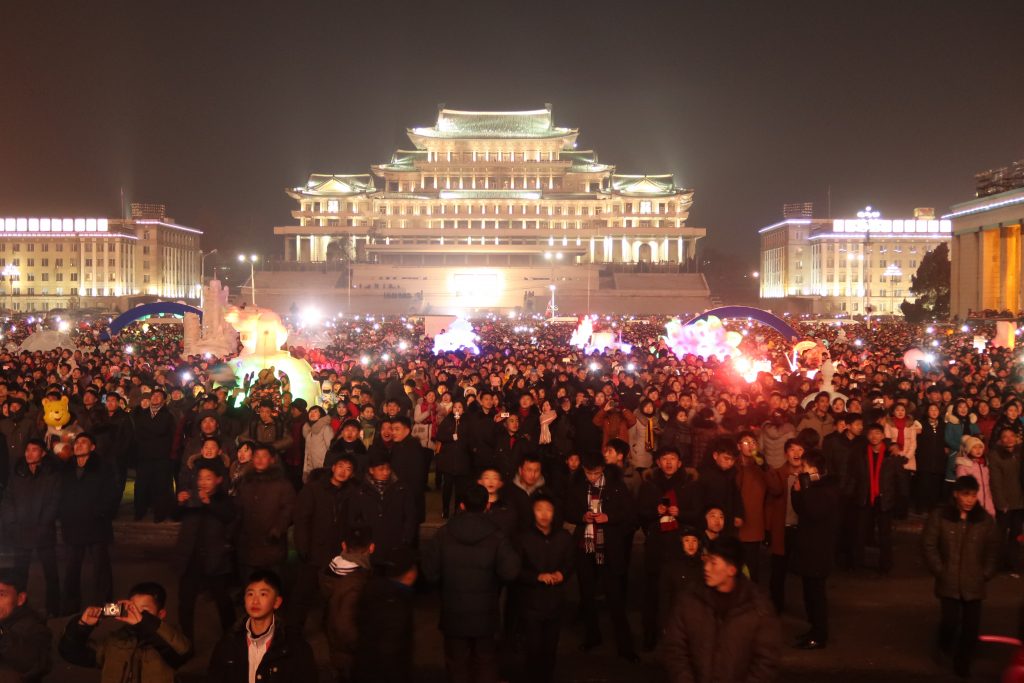 Best national holidays for fireworks in North Korea
As for national holidays, like military parades, most fireworks shows take place on special anniversary dates such as fifth consecutive year anniversary, i.e. the 5th, 10th, 15th, 20th, etc. These will take place on any of the typical North Korean holidays such as Kim Il Sung's Birthday, Victory Day, Liberation Day and even smaller, lesser known holidays such as the "Anniversary of Kim Jong Il elected as Secretary of the Defence Commission" (on the 8th of October for those playing along at home).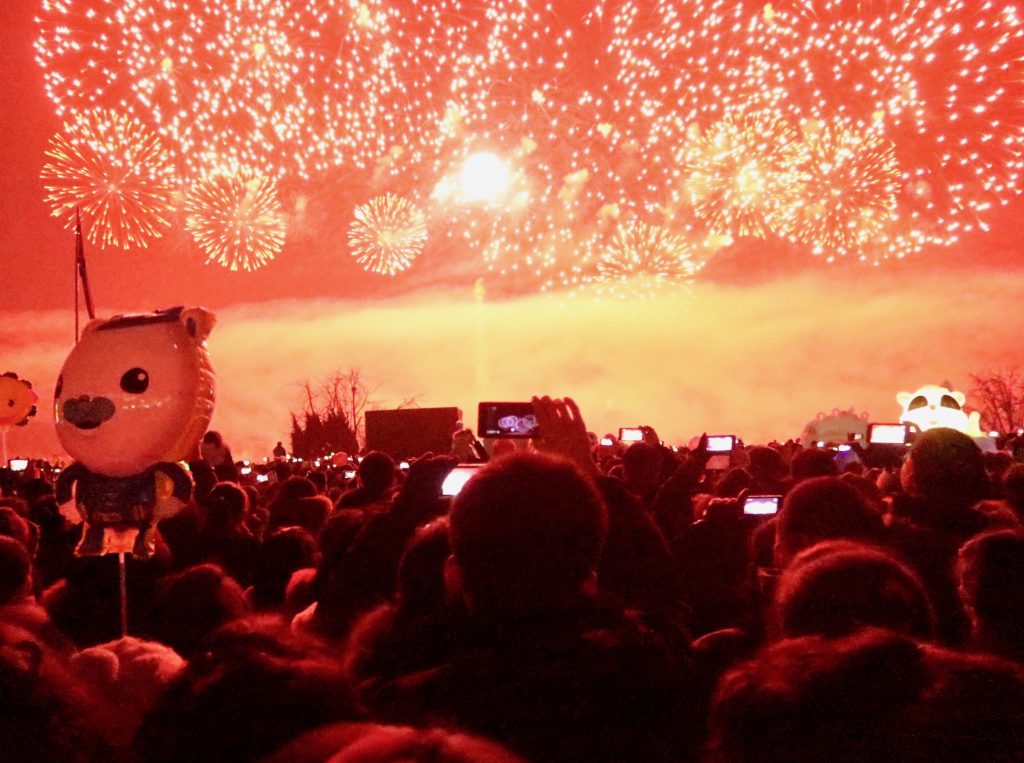 Where do you watch fireworks in Pyongyang from?
Fireworks are generally set off at the base of the Juche Tower located on the Taedong River, with the best viewing spot from across the river in Kim Il Sung Square. The number of locals out to view the fireworks can be huge and the atmosphere is nothing short of epic with choruses of "oohs!" and "aahs!" audible in perfect unison throughout the masses.
In the event of Kim Il Sung Square being closed off to foot traffic, other popular viewing points include along the banks of the Taedong River near the Pyeonghwa Motors advertisement, or during colder months, from inside the restaurant of the Pyongyang Hotel, similarly with perfect views over the Taedong River and Juche Tower with Taedonggang maekju in hand.
Fireworks in Pyongyang 2023? Yes, but sadly we probably won't be able to see them!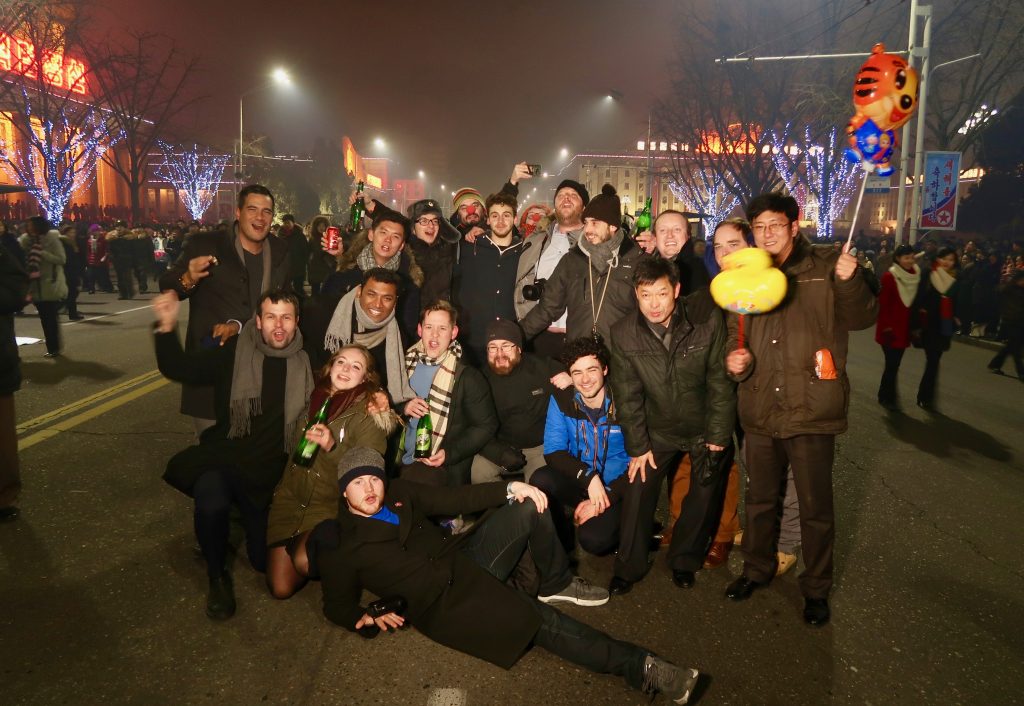 Keen to see the fireworks over Pyongyang? Head over to our New Years Eve tour or keep an eye out for consecutive five year anniversaries on any national holiday!
About Post Author
.